Health care prices in the United States are notoriously confusing. It can be difficult to know what you might pay for a service before you get it — which won't be news to anyone who struggles to make sense of their premiums, deductibles, and co-pays.
Health care prices also vary widely depending on where you go.
For a hearing test, you and your insurance company together could pay on average $168 in San Francisco, $259 an hour south in San Mateo, or $105 in Los Angeles.
Why so complex? Each hospital or doctor's office has a list of charges for different procedures, and when each insurance company gets billed, it negotiates for discounted prices with each provider. Those lowered prices can vary even more depending on the kind of plan that you, the patient, have.
Now the startup Amino Health is trying to make health care more transparent and personalized with a new feature, rolling out today, that lets you search for and compare average prices for services in your region. You can also calculate what you will likely pay in out-of-pocket costs based on your specific insurance plan.

Amino has data for 49 procedures and services, from ACL surgeries to vasectomies, in all 50 states, and for 129 insurance carriers, including UnitedHealthcare, Aetna, and Cigna. They're based on more than 800 million insurance claims for 188 million patients, totaling $860 billion — the prices that insurers negotiated for the given procedures — from June 2015 to April 2016. (The hearing test prices mentioned above come from Amino.)
"What we're launching is the ability for people to know before they go to the doctor's office, not when they get the bill afterward," CEO David Vivero told BuzzFeed News.
Amino launched in October with a search engine that lets you find doctors in your area and book appointments through the site. This new feature lets you price-shop on top of that.
Say you're searching for the cost of a pap smear in the Bay Area ...
... and your insurer is Aetna ...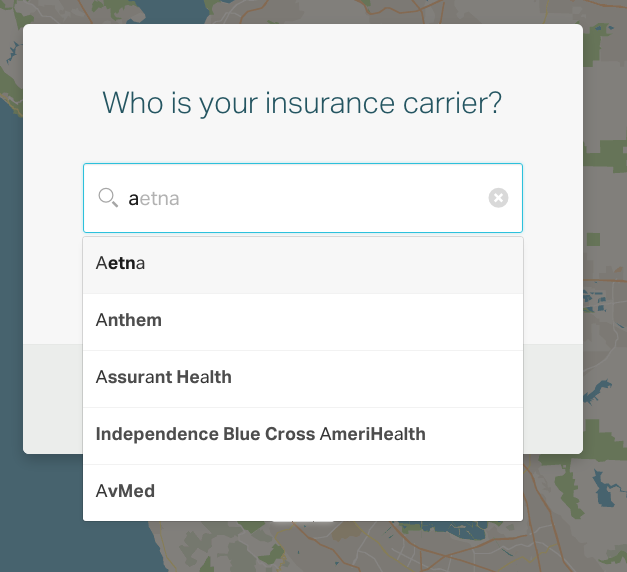 Here are the average prices around the San Francisco Bay Area — and they are quite different.
Here's a range of costs for a pap smear in Fremont, California. Note this is what Amino calls the network rate — the total of what you and your insurance carrier would pay.
For a better idea of what your out-of-pocket costs might be, you'd plug in a few more pieces of information.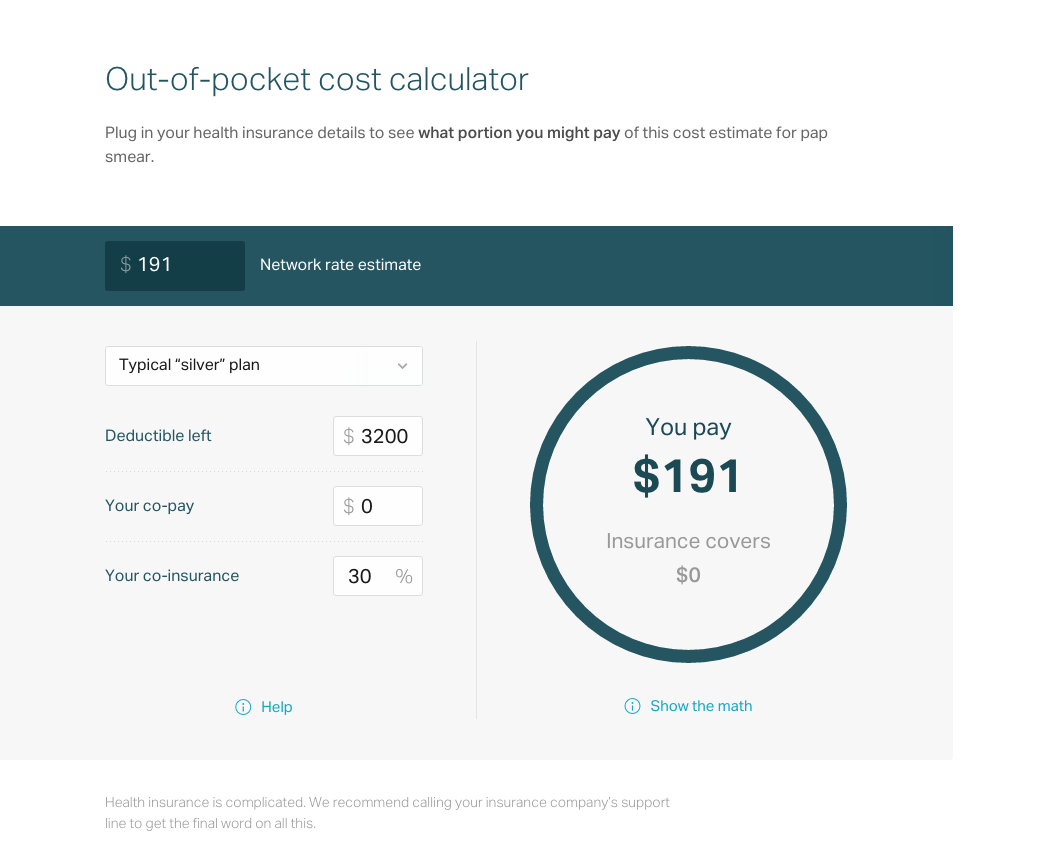 You can also see what individual doctors typically charge.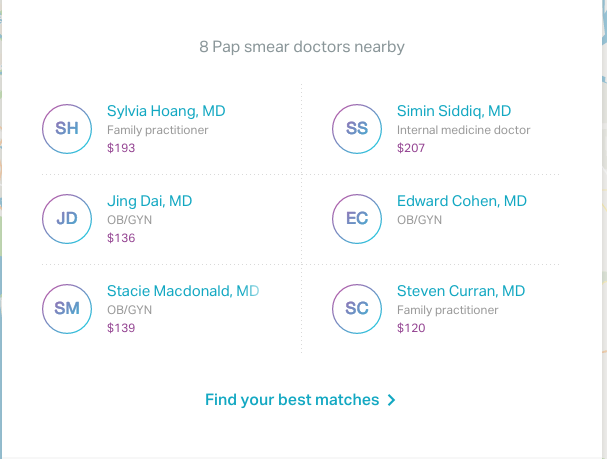 If you don't have insurance, Amino can still give you an estimated price range for procedures, but the range will be wider because it encompasses all private insurers in the given region. You also can't search for Medicare or Medicaid.

Amino doesn't cover every possible cost and situation. It only covers procedures offered at doctor's offices — not outside facilities, including hospitals, where the cost factors are often more numerous and complex. So Amino can't give you an estimate for an MRI or childbirth, for example. In addition, you may have complications during a procedure, or your treatment may change midway through.
"This is not a guarantee of what the price is going to be. What it is, is an estimate," Vivero said. "And so the types of decision you can make are, maybe you go across town to a different doctor for your colonoscopy if there's a substantial difference. Maybe you wait because you have so much in your deductible that you should wait until next year. Or maybe you get it done a little bit earlier."
Amino isn't the first to try to make health care pricing clearer.
Many states have adopted legislation that require providers or payers to publicly report information about pricing and quality. One example is this website from the California Department of Insurance, which launched last fall.
Still, laws don't guarantee all that information is easy to find and understand. Every year, the nonprofit Health Care Incentives Improvement Institute scores states' health care transparency-related legislation and how well they're being put into place. Its latest report card, based on 2014 data, gave an "A" to just one state — New Hampshire — and an "F" to 45 others.
Employers have also started to offer online price-transparency tools. But a May study of two large employers found that few workers actually used the tools, nor did they spend less on health-care costs as a result.
Every data set has its strengths and weaknesses. On the California Department of Insurance's website, a search for the rough cost of a pap smear — the same search done on Amino's website — requires you to first search under umbrella categories like "chronic conditions, maintenance and preventative care" and "reproductive and urinary systems." (The closest selection, which appears to be "cervical cancer screening," is in the latter category.) To figure out how your insurance comes into play, you have to click away to your carrier's website.
What sets Amino apart, Vivero says, is its emphasis on packaging all this data in an "extremely consumer-centric" way. "We think everyone has the right to know this information," he said.