The Story Behind Sean Parker's $10 Million Donation To Autoimmune Research
BuzzFeed News talked to the ex-Facebook president and Napster co-founder, who's passionate about combating immunological diseases, about his gift to the University of California, San Francisco.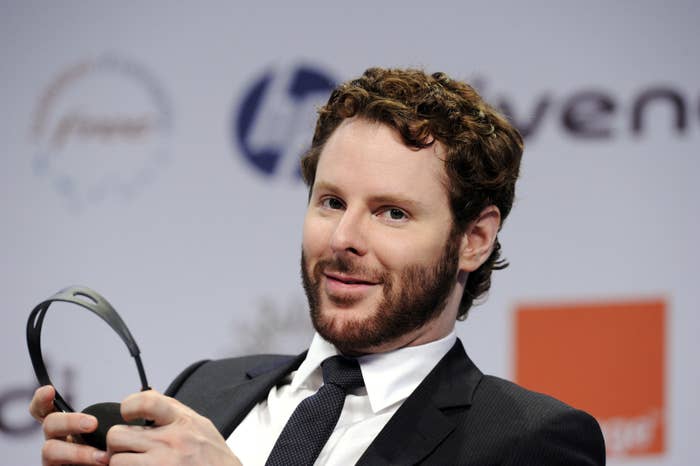 Sean Parker, the billionaire ex-president of Facebook, is allergic to nuts. Severely so. The same goes for shellfish and avocados. He also has relatives with Hashimoto's disease, in which the immune system attacks the thyroid gland. It's little wonder that he's had a long fascination with the immune system — what makes it work, what causes it to go awry and attack the body's own tissues and organs. And that fascination has led him to donating a chunk of his fortune to science.
His latest gift, announced today: $10 million to the University of California, San Francisco, to create the Sean N. Parker Autoimmune Research Laboratory and fund research into diseases like type 1 diabetes, multiple sclerosis, and rheumatoid arthritis. Like many a Silicon Valley philanthropist, Parker is keen on seeing his investment produce results; that is, treatments in the not-so-distant future.
"There's an enormous amount of work that's been done to understand immune mechanisms at a very basic, cellular level over the last two decades, and because of that, we can now start thinking about 'How can that basic science knowledge lead to translation, into therapies that treat a huge range of diseases?'" Parker, whom Forbes values at an estimated $2.5 billion, told BuzzFeed News. "A huge amount of costs in the health care system goes toward treating these diseases that have, at their root, an immunological component that needs to be addressed."

Parker isn't the only tech tycoon to turn to philanthropy: Salesforce CEO Marc Benioff and his wife have given more than $250 million to two UCSF children's hospitals, Facebook CEO Mark Zuckerberg and his wife put $25 million toward fighting the 2014 Ebola outbreak, and Bill and Melinda Gates have poured billions into global public health efforts.
In June, Parker announced that he was giving $600 million to create the Parker Foundation. He gave $4.5 million to malaria elimination efforts at UCSF that month, and he's also poured $24 million into creating an eponymous center for asthma and allergy research at Stanford University. In addition, he's donated heavily to cancer research, one of his biggest interests.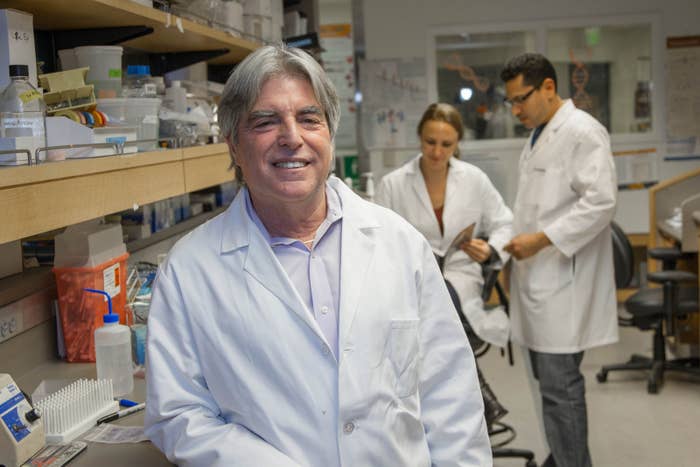 Leading the new UCSF lab is Jeffrey Bluestone, an immunologist whose research has focused on the idea that therapies can reprogram the immune system to stop autoimmune diseases while maintaining its ability to fight infections. That's in contrast to therapies that suppress abnormal immune functions, but can put patients at higher risk of developing infections. Some of Bluestone's research has led to therapies that treat moderate to severe rheumatoid arthritis in adults and children, and that help keep your body from rejecting a transplanted kidney. He led research on an experimental drug designed to block the advance of type 1 diabetes that's now in clinical trials.
Bluestone, a former executive vice chancellor and provost at UCSF, is especially interested in regulatory T-cells, which prevent other immune cells from attacking the body's own tissues. He told BuzzFeed News that the lab will involve researchers from his home institution and elsewhere, and that type 1 diabetes will be a big, but not the only, focus. "One of the exciting things about the field right now is the commonality of mechanisms that exist among multiple autoimmune diseases," he said. "I wouldn't want to be limited to one particular disease."
Acknowledging that basic research still needs to be done, Parker is nonetheless ambitious about his goals for the lab, which include a proof of concept for a treatment for type 1 diabetes. "We should be able to demonstrate in some reasonable two- to five-year time frame that a patient that would otherwise be dependent on insulin and unable to produce insulin could lead a normal life and, in essence, you could use the 'c' word with the patient — they're cured," he said.
In an op-ed in The Wall Street Journal this summer, Parker identified himself as part of a new breed of tech-minted donors drawn to "hackable" problems: "These budding philanthropists want metrics and analytic tools comparable to the dashboards, like Mixpanel, that power their software products. They want to interact directly with the scientists, field workers and academics whose ideas power the philanthropic world but who have traditionally been hidden away in a backroom somewhere, shielded from their beneficiaries by so-called development officers."
Parker hopes to help people like Mary Rooney, 39, who was diagnosed with type 1 diabetes four years ago and enrolled in a UCSF clinical trial. She went through a one-time treatment that involved modifying and re-inserting her own regulatory T-cells into her system so that she could continue to produce some insulin on her own. To this day, she's had no noticeable side effects. "The fact that there's potential to have treatments out there aimed at regulating the immune system rather than suppressing it and having to supplement it with drugs after damage has been done — I think it's phenomenal," she said.