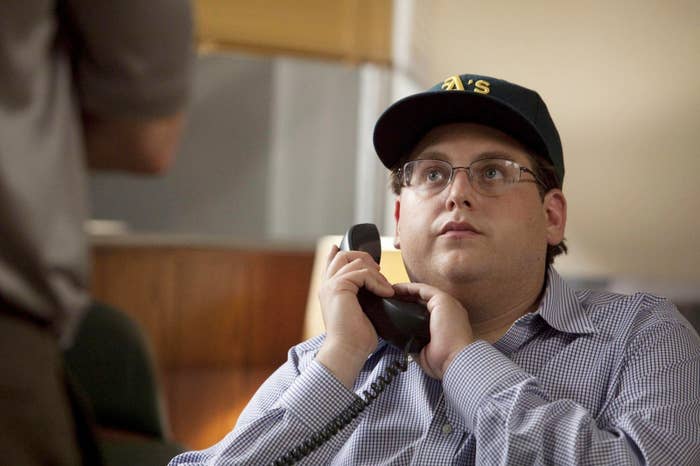 The statistics whiz who helped change the way baseball does business, as chronicled in Moneyball, now wants to do the same for medicine.
As assistant general manager for the Oakland Athletics from 1998 to 2004, Paul DePodesta approached the game with a data-crunching mindset that helped lead the cash-strapped team to the playoffs four times. Today, he's vice president of player development and amateur scouting for the New York Mets — and soon, he announced Monday, he'll be assistant professor of bioinformatics at Scripps Translation Science Institute.
It's an unlikely pairing, and DePodesta, who inspired Jonah Hill's character in the 2011 Oscar-nominated film, doesn't have any formal scientific training. But he says he sees a lot of parallels between the baseball diamond and the prestigious biomedical research institution, which is known for trying to tailor medicine to individuals by studying genetic causes and potential treatments for various diseases, as well as using wireless technology to monitor patients' health.
The traditional research paradigm worked like this: Scientists start with a hypothesis and conceive of an experiment to determine whether or not it holds true. These days, researchers have access to huge digital data sets — from smartphones, medical records, genetic tests, wearable devices, social media, clinical trials, and other sources — that can be crunched computationally to reveal patterns and trends. This practice of mining so-called "big data" for health insights has captured the attention of investors like Andreessen Horowitz (a BuzzFeed investor), and falls in DePodesta's wheelhouse.
"One of the things I've had to do in my career is use all this past data to predict what's going to happen in the future," DePodesta told BuzzFeed News. "It's certainly far from perfect; there's a lot of gray areas. I'm really interested in that predictive quality of the data — whether that be in genomics or wearables, or whether it comes from some mix of the two or even other areas."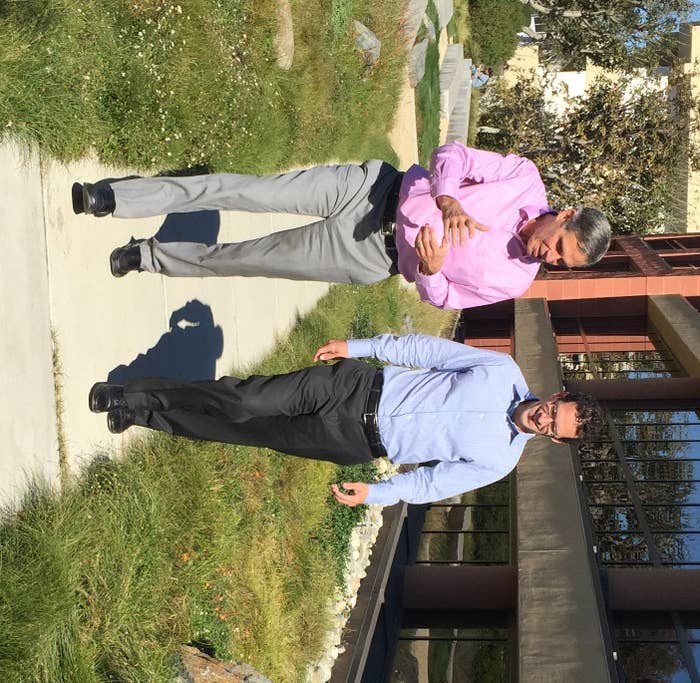 DePodesta became fascinated with the medical world last year after reading The Patient Will See You Now: The Future of Medicine Is in Your Hands by Dr. Eric Topol, the institute's director, about how smartphones, social media, and other new technologies are digitizing medicine. The two had lunch in La Jolla, California, where DePodesta lives and where the institute is located, and found that they were interested in tackling the same kinds of issues. So far, Topol said, DePodesta has helped the Scripps team rethink a study that involves sequencing and analyzing the DNA of adults, children, and infants who die suddenly, after seeming healthy, and whose deaths cannot be explained by medical examiners. The hope is to find a common underlying cause between them. A lot of the victims happened to be young athletes, and DePodesta was the one who suggested collecting data about what kinds of sports they had participated in, as well as other parameters that Topol said the team hadn't previously considered.
"There's no question we can capture ginormous amounts of data," Topol told BuzzFeed News. "But we're horrible at analyzing it. All we do is hoard it. Any ideas about analyzing data better are going to be more than welcome. That's really what his real gift is." Other Scripps researchers are trying to identify genetic mutations associated with atrial fibrillation (a type of irregular heartbeat) and a variety of serious, rare diseases.
Topol isn't fazed by DePodesta's lack of a medical background. After all, he didn't play professional baseball before joining the A's — he'd just studied economics at Harvard and worked for the Cleveland Indians for a few years. Then, at the A's, he led the charge in figuring out that on-base percentage and slugging percentage were better metrics of success than traditional metrics like batting average, and picked players accordingly.
DePodesta, who officially starts his side gig on Jan. 1, likens the current role of big data in science to "late 1990s internet, in terms of, 'Boy, people really see the potential.'"
"I think there's a common belief we're going to look back in 10 years and the world's going to be fundamentally different in this space," DePodesta said. "How we're going to get there is what's definitely unclear. But I think the direction is very clear, if that makes sense."