These Were The 11 Biggest Wearables Stories In 2015
The year in wrists.
Wearables were all over our bodies — and the news — in 2015.
The devices we wear are increasingly able to collect more data about us than ever before (not just our heart rate!), thanks to ever-smaller, ever-more-accurate sensors. This year, the wearable tech industry grew bigger (established tech and apparel companies invested in their own wearables) but also, in a way, smaller (companies snapped up smaller wearable makers in a series of high-profile acquisitions). Still, the true significance of many of this year's wearables-related developments lies in what they could lead to later down the line. We're eager to see whether they'll transcend step-tracking and become truly integrated into our everyday lives and medical care in 2016.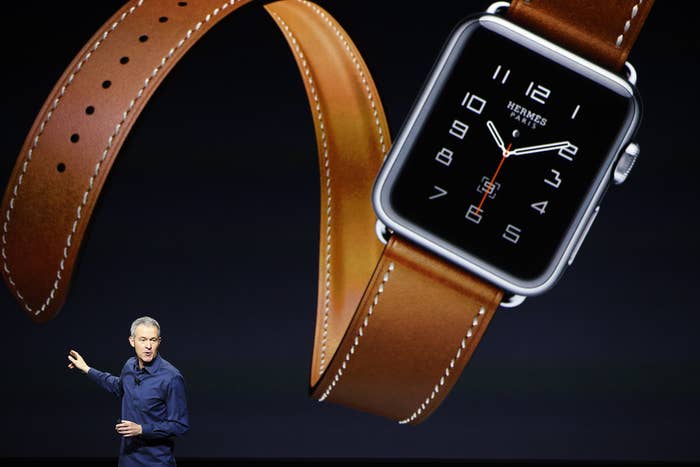 2. Fitbit went public in a big way.
Fitbit's much-anticipated IPO popped when the company's shares began trading in June, turning the wearables maker into a corporation that is today worth $6 billion. Despite oft-repeated anecdotes about people throwing their Fitbits into junk drawers, customers keep buying them: Fitbit reported $409 million in revenue in the latest quarter, a 168% year-over-year increase, and has sold more than 13 million devices to date this year alone. Fitbit's success was marred only by legal battles with Jawbone in what's an increasingly lopsided rivalry.
3. Jawbone struggled.
It wasn't a stellar year for Jawbone, the maker of fitness-tracking wristbands and other gadgets. 2015 started off with a Fortune story that reported Jawbone had settled a lawsuit with an outside manufacturer that alleged its financial condition was "perilous." The company's UP3 wristband, released in May after months of delays, received mixed reviews, with one critic calling it a "feature-packed disappointment." It raised $300 million in private equity — but employees told The Information that the company consistently ran into expensive manufacturing problems as it tried to make its products aesthetically pleasing, hurting its chances of profitability. It entered into back-and-forth legal battles with Fitbit, an ongoing dispute that's involved accusations of patent infringement, employee poaching, and trade secret-stealing. And in November, it laid off 15% of its staff and closed its New York office.
4. Google Glass, once hyped, was killed (sort of), then revived (sort of).
Remember Google Glass? Starting way back in 2012, when it was announced, Google's face computer nabbed a 12-page spread in Vogue, was deemed an "invention of the year" by Time, and sparked countless debates about privacy. But three short years later, in January, Google announced out of nowhere that the device as we know it would be going away. It's not dead, exactly; as Re/code reported, it may be getting a second life as an exclusively workplace tool. Still, it was striking to watch what was once the most hyped wearable around face unambiguous rejection from a large swath of the public and slip quietly from view.
5 and 6. Under Armour bought MyFitnessPal; Adidas acquired Runtastic.
It's not surprising that athletic apparel companies see a lot of potential for overlap between their sneakers and workout gear, and fitness-tracking apps and gadgets. MyFitnessPal sold to Under Armour for $475 million in February, and Runtastic to Adidas for $240 million in August.
7. Misfit was purchased by the Fossil Group.
Similarly, Misfit — best-known for its simple, subtle-looking Shine — was acquired by the Fossil Group for $260 million in November. Expect to see Misfit's fitness- and sleep-tracking technology incorporated into traditional-looking watches as soon as next year. The sale was yet another sign of consolidation in the wearable industry. "If you don't have a brand it is hard to be legit in this space," CEO Sonny Vu told The Wall Street Journal.
8. Google set out to make everything "wearable."
As is the case with all moonshots brewing at Google (er, Alphabet), Project Jacquard, the company's effort to develop wearable clothing, is as impressive-sounding as it is mysterious. Announced in May as a partnership with Levi's, Project Jacquard aims to do nothing less than "bring conductive yarns to every garment and fabric on earth, and then to integrate touch sensors, haptic feedback, and more right into your jeans, car seats, curtains, everything." Good luck with that!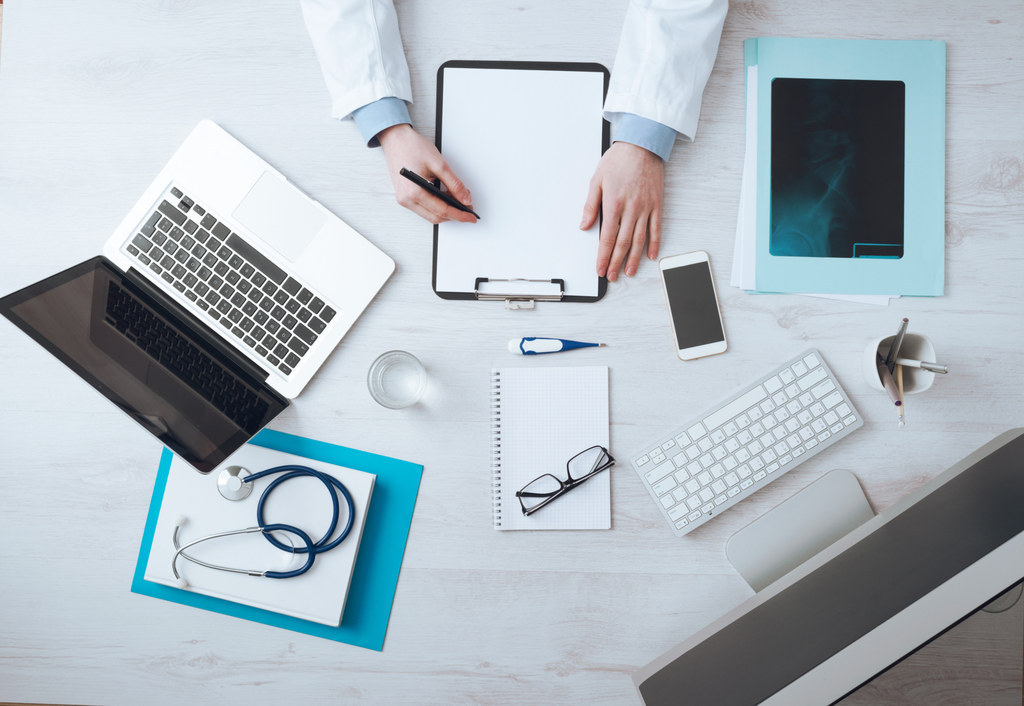 9. Wearables continued to be tested in clinical contexts.
Imagine if wearables could help your doctor could see how you were recovering from a surgery at home, or tell you when your health was in danger. A handful of companies and researchers spent the year testing these possibilities with all kinds of devices: Verily, Alphabet's life sciences division, is working on a wristband for medical research; Empatica is designing a bracelet that would alert epilepsy patients of seizures; the pharmaceutical company Biogen gave Fitbits to multiple sclerosis patients to track their walking; and Chrono Therapeutics is in clinical trials with a device that delivers nicotine doses through the skin to help smokers quit. But all these devices will need to prove they are accurate and reliable to win approval from clinicians, researchers, and, in some instances, regulators.
11. Pebble stayed in the game.
Pebble, which crowdfunded and sold its first smartwatch back in 2012, unveiled an elegant round smartwatch in September (appropriately named Pebble Time Round). It also, finally, introduced built-in health tracking.