A huge study that aims to end a fierce debate over salt — by experimenting on prisoners — has undisclosed financial support from the salt industry, BuzzFeed News has learned.
In the fall of 2017, the Salt Institute, an industry trade group, put funding toward early planning for the study, an apparent conflict of interest that was not disclosed in a May essay that proposed the idea and drew widespread media coverage.
At the time, one of the eight researchers who wrote the paper, David McCarron of the McCarron Group, a food industry consulting firm, had received nearly $22,000 from the Salt Institute to work on plans for the trial. He did not reveal the contribution in the journal or to the rest of his team. Nor did he disclose his positions in various food industry groups.
The Center for Science in the Public Interest, the nutrition watchdog group that unearthed the funding and advocates for reducing salt consumption, believes it was a conflict of interest that should have been disclosed. Although industry backing doesn't automatically bias a researcher, "it is important to understand what motivations the authors might have had," Peter Lurie, president of the CSPI, told BuzzFeed News.
The proposed trial would have huge implications for the salt industry. It aims to end what scientists call the "salt wars." Public health guidelines based on the belief that too much sodium leads to heart disease have advocated for low-salt diets for decades, but dissenting scientists say consuming too low amounts may actually be harmful.
Among them is McCarron, a former paid consultant to the Salt Institute, who said the funds were not used to write the article and did not influence his long-standing position when it was written. The funds will remain unspent, he said, until the researchers can raise enough money from other sources to start designing the trial.
"The Salt Institute ... is going to have absolutely zero participation."
"The Salt Institute, if anything happens at the end of the day, is going to have absolutely zero participation," he told BuzzFeed News. He said the funding wasn't relevant to the editorial, which didn't take a side on whether sodium was bad or good.
But at least three other researchers involved with the trial agree that the funding should have been mentioned — and claim they did not know about it until recently.
"As the leader of the research study, I would not knowingly allow any funding from a commercial source related to the food industry to be involved directly in funding this study," said Daniel Jones, a professor of medicine and physiology at the University of Mississippi Medical Center. He said he was "disappointed" to learn of the Salt Institute's funding, and called its fate "uncertain."
The CSPI expressed concern about the funding to Hypertension, the journal that published the editorial, in August. It declined to comment.
Jones and McCarron's disagreement over whether to accept the salt industry's support underscores a larger conflict in nutrition science. Such research is relatively underfunded by the government, creating space for food companies and trade groups to step in. Whether about pasta, sugary beverages, milk, chocolate, grape juice, or walnuts, the results almost always favor their industry funders.
The salt diet trial is in the earliest stages of planning and will not be finished for years, if it ever starts at all. Lurie said the salt industry may be backing it precisely because it is slow-moving, out of a desire to curb existing efforts to reduce sodium consumption.
"There is the potential, even the likelihood, that during that period, the Salt Institute and others skeptical of the importance of sodium will use that to encourage the federal government to put off any actions they might take," he said.
Not so, says Lori Roman, president of the Salt Institute. The group "has called for proper clinical trials on the subject of sodium consumption because it is the ethical course of action," she said.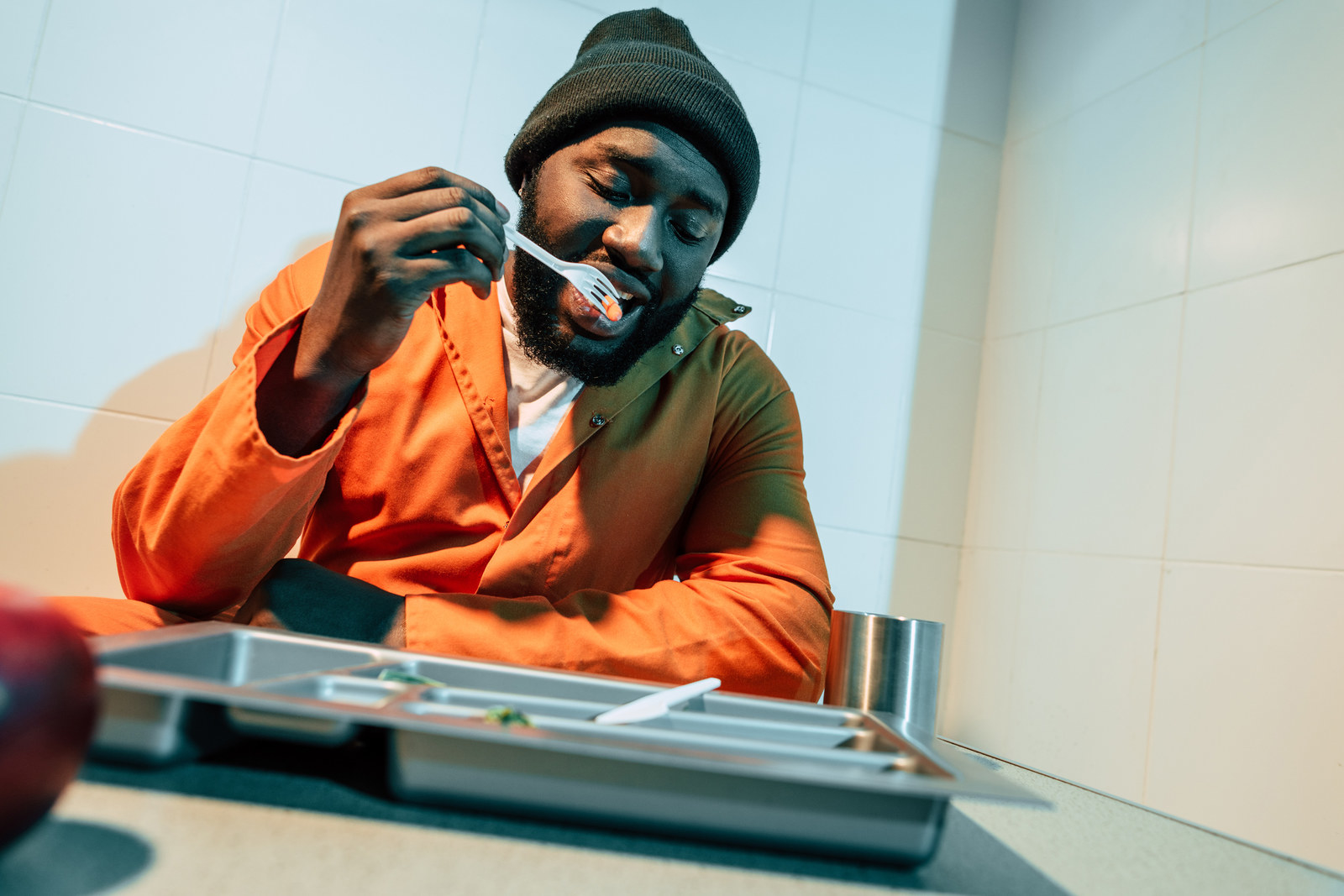 The average American eats about 3,400 milligrams of sodium a day, or about 1.5 teaspoons of salt. Under dietary guidelines endorsed by the federal government, most adults are advised to cut back to 2,300 milligrams a day, at most. For certain groups, like people with high blood pressure, the recommended level is even lower: 1,500 milligrams. The American Heart Association goes one step further and recommends that everyone, not just at-risk people, aim for that lower target. The FDA has proposed voluntary guidelines for the food industry to reduce the amount of salt in its products.

High blood pressure increases people's risk of heart attacks and stroke, and blood pressure can be lowered by eating less salt. A low-salt diet is therefore thought to decrease the risk of heart disease and death.
But another set of scientists worry that those levels are unnecessarily, even dangerously, low, based on the link shown in some studies between sodium consumption and health problems, not just blood pressure. A 2013 report by the Institute of Medicine, an expert panel convened by the government, found insufficient evidence to show that going below 2,300 milligrams decreased rates of heart attacks, strokes, and deaths. There was also no good rationale for the even lower targets recommended for at-risk groups. In some studies, patients consuming very little sodium actually experienced more heart disease and deaths. Too little sodium may affect blood lipids and insulin resistance in ways that lead to cardiovascular problems, scientists in this camp say.
"A very, very large amount of data has now shown us repeatedly that restriction below [3,000 milligrams] is associated with higher mortality," said David Seres, a director of medical nutrition at Columbia University Medical Center's Institute of Human Nutrition. He has no financial ties to the salt industry and is not involved with the proposed prison trial.
But it is nearly impossible in the real world to study the health effects of salt, because it is difficult to control what people eat in their everyday lives and sodium is in so many foods. Scientists on both sides of the debate have called for a randomized control trial, the gold standard for scientific research.
Running a study on inmates would be rife with logistical challenges, to say nothing of ethical risks.
"The only way people are going to be convinced is with a randomized trial," Seres said.
In May 2017, Jones convened six scientists with differing beliefs on sodium to discuss conducting the trial. He was one of the group members who believe low-salt diets are healthier. Only in a environment like a prison, they argued in their resulting editorial, could subjects' levels of salt intake be tightly controlled, analyzed, and compared. (Jones later added two cardiologists from Duke University, including former FDA commissioner Robert Califf.)
Running a study on inmates would be rife with logistical challenges, to say nothing of ethical risks. Experiments in prisons are trailed by a long history of abuses and horror stories: In the 1940s, for example, prisoners in Illinois were infected with malaria on purpose.
Testing the healthiness of salt in cafeteria food doesn't pose a big health risk, said Keramet Reiter, an associate professor of criminology, law, and society at UC Irvine, who studies medical experiments in prisons. But she worries that it may help normalize the idea of prisons as sites for scientific research.
"If a study like this is OK, is this a slippery slope to other studies once we think about this as a captive audience good to experiment on?" said Reiter, who is not involved with the salt trial.
Individual prisoners would not be able to choose whether to opt in to the study, given that they already don't have a choice about what kind of food they eat. Instead, prison administrators would make the decision on a site-by-site basis, Jones said. The researchers believe their study can be ethically done, based on early conversations with a prisons ethics expert at Georgetown University, leaders of prison systems, and others familiar with prisoners' rights laws. If one diet emerged as clearly harmful or beneficial over the course of the study, an independent group monitoring the results could stop the study. And any sodium insights produced by the trial would ideally benefit the prisoners in return.
"One of the primary principles of prison research is that it should benefit the prisoners and not just the general population," Jones said. "We believe this would meet that criteria."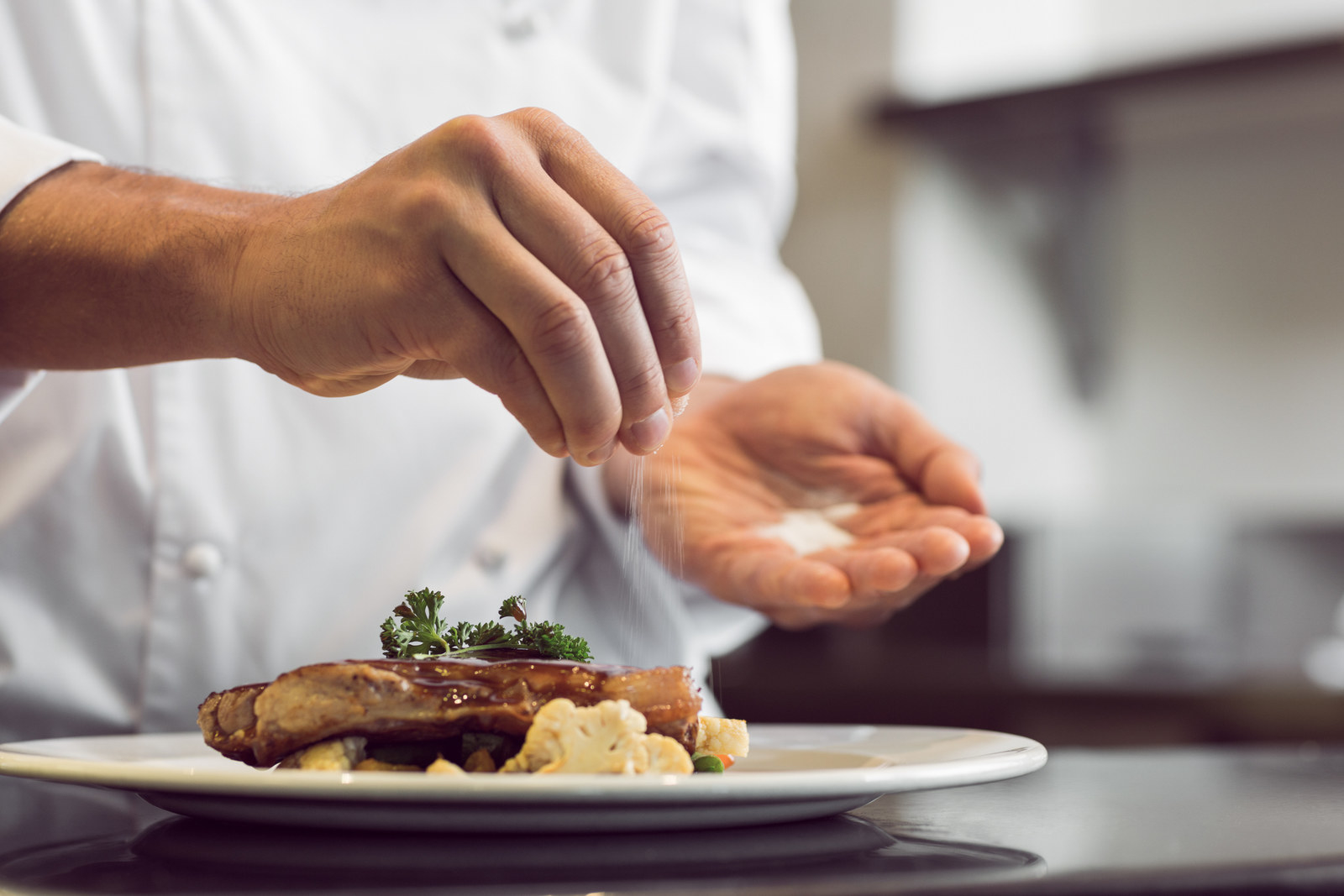 McCarron says that a randomized control trial of sodium and cardiovascular disease is overdue. As a consultant to the food industry, he serves as a scientific adviser to Conagra, the packaged foods company whose brands include Chef Boyardee and Orville Redenbacher's, and as a consultant to the Grocery Manufacturers Association, a lobbying group.

In a June letter to Hypertension, the CSPI raised concerns that those relationships had not been disclosed in the paper, even though McCarron had publicized them in other papers and presentations.
When the scientists submitted their editorial to the journal, each had to fill out a form with any potential conflicts of interest. McCarron said that he left those positions off because, in his view, they were already widely known. "It's common knowledge I have these relationships," he said.
But in early July, those disclosures were added to the article, along with a third: McCarron's position on the American Society for Nutrition's board of directors.
That wasn't the only wrinkle. The CSPI also raised questions about whether McCarron was affiliated with UC Davis, as is stated in the May paper and in media coverage. But a UC Davis spokesperson said his role there, as an unpaid research associate, ended at the beginning of the year. McCarron says he wasn't told until July that his affiliation had ended.
The story didn't end there, either. The CSPI then found a 2016 tax form in which the Salt Institute reported a grant — for "development of a randomized controlled trial of cardiovascular outcomes" — to the Academy of Nutrition and Dietetics' foundation. The Salt Institute says that it has not been asked to fund any study, and that it does not try to influence research findings.
McCarron was a paid consultant to the group from about 1992 to 2009. Its former president praised his work in a testimonial on his website: "The McCarron Group has a proven mastery of the literature relating mineral nutrition to health outcomes and has proven time and again its insight into public health nutrition policy-making and its political milieu."
Last fall, McCarron applied to the foundation for funding to develop plans for the trial, like coming up with different diets to test, and to evaluate how feasible it would be. He knew the foundation had a grant from the Salt Institute, but he said the group did not tell him to apply for it.
In October 2017, the foundation transferred to him $21,875 from the Salt Institute's grant. An additional $25,000 from the foundation itself is being set aside to fund a future advisory group of dietitians who will help flesh out the concept.
McCarron did not tell the other researchers, because, he said, they hadn't secured all the funding yet. He said they will need an estimated $100,000 to $200,000 just to design plans for the trial, as much as $2 million for a small study to test the concept (in about 1,000 prisoners, according to Jones), and millions more for the trial itself. At this point, the trial has no other funding.
"I didn't share it because we weren't at the point where the decision was going to be made: 'Are we going to use these kinds of funds?'" McCarron said.
Another team member, Michael Alderman, also has ties to the salt industry. He was a member of a scientific advisory committee to the Salt Institute between 1995 and 2005, which he said he was mostly unpaid for. The group also covered his travel fees to a conference this summer, where he gave a speech on sodium and health. He believes this information did not have to be disclosed under the journal's conflict of interest policy.
He thinks that McCarron should have disclosed the funding, but wasn't concerned that it might have affected his position on the science. "We've got careers and reputations and positions that are all well-established," said Alderman, a professor emeritus at Albert Einstein College of Medicine, and a critic of efforts to lower salt-intake recommendations. "They're not going to be influenced by god knows how much money."
"You could not do this study if we had to get out and buy food for 20,000 or 40,000 people."
As currently envisioned, the trial would need to team up with vendors that stock prison cafeterias and commissaries, according to Jones. Vendors would serve the same food with various amounts of sodium, and the researchers might need to pay them to make the different meals.
That would be the extent of the trial's relationship with the food industry, Jones said. It wouldn't be directly funded by food companies, he said, but rather "objective" sources like independent foundations and the government. (Jones is a former president of the American Heart Association.)
McCarron pointed out that foundations accept money from all kinds of places, including companies, that gets passed on to grantees. "Sometimes you don't know who's put money in," he said.
Researchers may not always know the origin of a grant, acknowledged Nicholas Steneck, a professor emeritus of history at the University of Michigan and an independent research ethics consultant.
But if McCarron "had that information, then he ought to convey that information," Steneck said.
Whatever comes of the Salt Institute's funding, McCarron argues that food companies will inevitably have to contribute to the trial.
"You could not do this study if we had to get out and buy food for 20,000 or 40,000 people," he said.