The pain medication OxyContin has been widely blamed for setting off the opioid epidemic, one in which more than 15,000 people in the United States fatally overdosed on prescription painkillers in 2015 alone.

Now, the drug's maker, Purdue Pharma, is starting a study that asks chronic pain patients to log their symptoms on iPhones and Apple Watches, so their doctors can keep tabs on them and, ideally, decrease or eliminate their medications.
Purdue plans to partner with Geisinger Health System in Pennsylvania, a state that has been hard-hit by opioid abuse, to recruit hundreds of patients this summer for a yearlong study. Purdue began experimenting with ResearchKit, Apple's software framework for clinical trial apps, in 2015. This is Purdue's first official foray into remote health-monitoring technology.
Researchers at Purdue and Geisinger hope that wearables and smartphones will help doctors better understand patients' real-time experiences, prescribe them painkillers only as needed, and cut health care costs. While some public health experts say the study potentially has merit, they acknowledge that Purdue's involvement can, at the very least, look awkward.
"I'm just very suspicious that they're interested in developing a tool that will help people get off of their medicines," said Andrew Kolodny, co-director of the Opioid Policy Research Collaborative at Brandeis University. "When I hear about this, I wonder if it's all an effort by Purdue to get good [public relations]."

Robert Jamison, an anesthesia and psychiatry professor at Brigham and Women's Hospital and Harvard Medical School, said abuse of OxyContin "triggered some of the problems we're facing today." He added of Purdue, "I'm sure they're looking for some positive press out of this, [so they can] say, 'We're trying to make things better.'"
"I know that sounds like, 'What a crazy thing for a company that produces opioids to do,'" Tracy Mayne, Purdue's executive director of medical affairs strategic research, told BuzzFeed News. "But it comes from that level of commitment to addressing the problem in the US."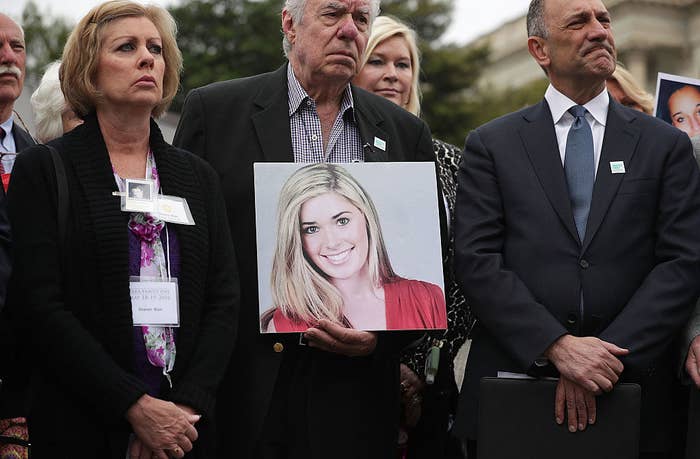 Since 1996, OxyContin has generated billions for Purdue. The private, family-owned pharmaceutical company aggressively marketed the drug and long held an outsized share of the market for extended-release prescription painkillers: Its patent on the original formula didn't expire until 2013. In 2007, top executives pleaded guilty to federal prosecutors' charges that it had misbranded OxyContin as less addictive than it actually was and misled regulators, doctors, and patients about its risks. Purdue was fined $635 million. Other lawsuits have since been filed.
Purdue knew for decades that OxyContin's painkilling effect often tapered off hours before the advertised 12-hour mark — a problem that led many patients to become addicted, the Los Angeles Times reported last year. With OxyContin prescriptions falling in the US, the company's owners are now using some of the same old marketing tactics, from patient discounts to seminars training doctors to prescribe opioids, to push the painkiller in Latin America, Asia, the Middle East, Africa, and other regions, according to the Times.
But Purdue executives say their new ResearchKit study is one of several efforts the company has made to stem opioid abuse. They co-sponsored a prescription-monitoring program in Virginia, so prescribers can see and make decisions based on patients' medication history, and granted $1 million to the National Association Boards of Pharmacy to promote prescription-monitoring nationwide. They're working on non-opioid pain treatments and distributed the CDC's new opioid-prescribing guidelines to medical professionals. They've also sponsored studies on why patients hang on to unused opioids, and the characteristics of Medicaid members who use opioids. These preliminary studies are being presented this week at the Academy of Managed Care Pharmacy's annual meeting.
At the meeting, Purdue will also present early research about a multi-faceted treatment program for chronic pain patients at Geisinger, which involves a three-day educational seminar, a year of follow-up, and coordination and goal-setting with primary care doctors.
For the new ResearchKit study, the health system plans to digitize this program by handing out Apple Watches and iPhones to more than 200 patients. Eligible patients will have chronic pain conditions like back pain, advanced osteoarthritis, and rheumatoid arthritis, and will already routinely take painkillers, Mayne said. (Geisinger did not make a doctor available to comment on the study.)
The devices will passively record metrics like physical activity, heart rate, sleep quality, and GPS data (not a patient's exact location, Mayne said, but a measure of how far they're moving outside their home). Patients will also self-report information like how much pain they've felt that day or at a given moment, how depressed they feel, and how much medication they're taking.
All this information will be integrated into the patient's electronic medical record and shared with their doctor at Geisinger. Both sides will be encouraged to constantly communicate with each other about what is and isn't working, via text, email, phone, and the app itself.
One data-based recommendation a doctor could make, according to Mayne: A patient who was averaging 1,000 steps a day, and is now doing 5,000, should aim for 10,000 steps six months down the road. Another doctor might observe that a patient's pain is lessening as their medication doses decrease, something that they may not necessarily know when a patient is going about their life outside the clinic.
"The goal is to be able to reduce reliance on pain medications, and for some patients, that would absolutely include complete discontinuation," Mayne said. "I don't expect that to be a large group... but certainly a goal is if someone can actually discontinue medication."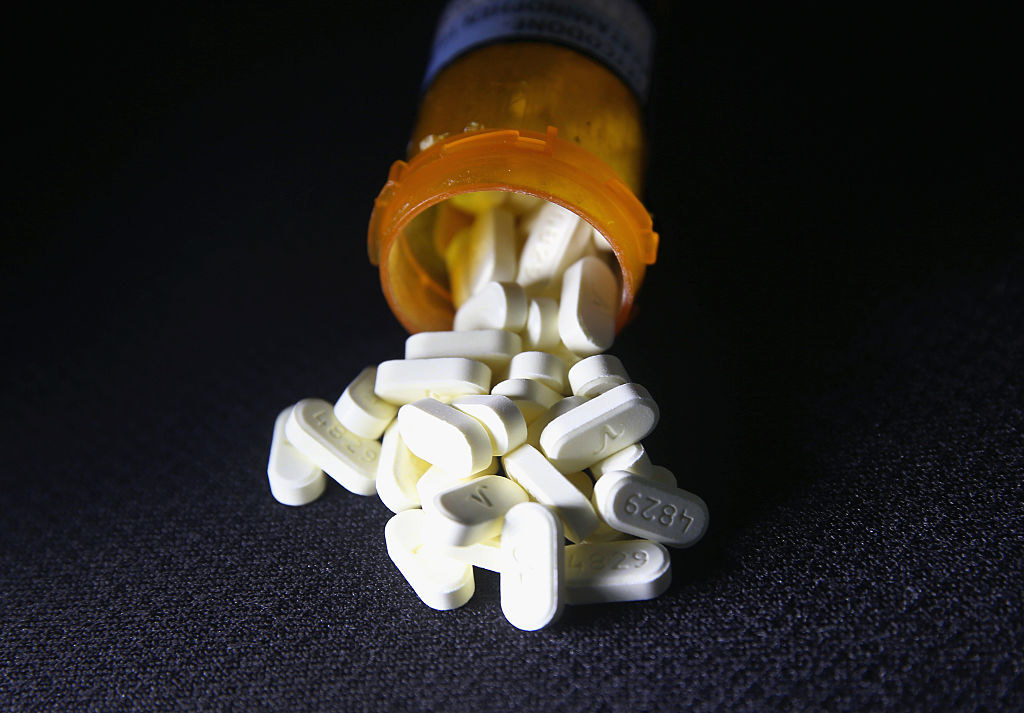 Jamison says the study "sounds like a real good plan." He and his colleagues have conducted a similar, forthcoming study in which pain patients communicated with their doctors through an app — for both iOS and Android — and tracked their activity through a wearable device, in this case a Fitbit.

That study involved 100 or so people and lasted about three months, while Purdue and Geisinger intend to run theirs for a year in a bigger group of patients. In addition to the 200-person Apple Watch group, researchers will study 200 people who have gone through Geisinger's specialized pain treatment program in person; 400 enrollees who are in Geisinger's pain clinics but not its specialized treatment program; and a control group of 600 to 800 pain patients.
Sustaining patient enthusiasm over a year will be the main hurdle, Jamison says. Based on his experience, he said, "People will use it for a while, and then they'll drop off unless they have some sort of sense that 'this information is very, very valuable and is going to make a difference in my care.'"
He added of Purdue: "I gotta believe they're sincere."
Still, Kolodny doubts the experiment will give doctors more useful data than they already have, or actually help curb addiction.
"Getting patients off of opioids is very difficult," he said. "Just because a prescriber recognizes a patient should come off, doesn't mean the patient's going to be capable of it."