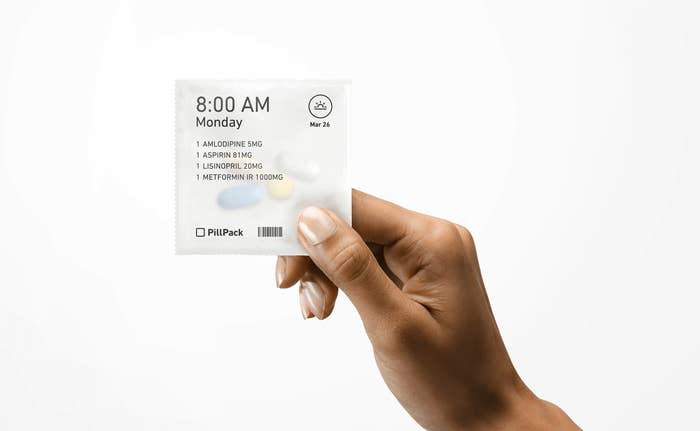 Between Uber taking on taxi cabs and Airbnb seeking to disrupt the hospitality industry, disputes between startups and entrenched corporations are exceedingly common these days. Depending on your perspective, venture-backed entrepreneurs are the underdogs in David-and-Goliath showdowns — or they're brazen capitalists steamrolling regulations at the expense of transparency and safety.
Both characterizations are once again getting tossed around in the latest debate over disruption in an unlikely industry: Mail-home medications.
The startup is PillPack, which fills and ships prescription pills in individual dose packets that make it easier for customers to take their medications at the right times. If its CEO is to be believed, PillPack's momentum has spooked an incumbent: Express Scripts, one of the largest pharmacy benefit managers in the United States.
Pharmacy benefit managers are the third parties that process drug claims with your employer's insurer; they also negotiate drug prices with drug makers and pharmacies. Since 2013, a growing percentage of PillPack's customers have gotten coverage for their meds through Express Scripts.
But after this month, Express Scripts will remove PillPack from its network — a move that will mean one-third of PillPack's customers (unspecified "thousands" of people) will stop receiving their meds, according to CEO T.J. Parker. He believes Express Scripts is attempting to block competition against its own mail-order services.
"The last 20 years, they've effectively had a monopoly on mail-order pharmacy for constituents," Parker told BuzzFeed News. "For very obvious reasons, they're quite reticent to give that up. As soon as you start getting real scale as a mail-order pharmacy, you're viewed as a threat and they terminate you."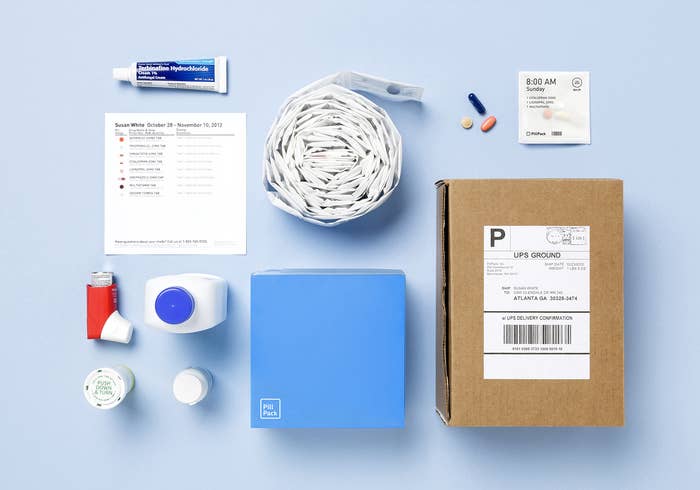 To fight back, PillPack is today launching a campaign and a website with testimonials from devoted customers like Gary S.: "If you feel PillPack is a threat, then improve your product. Don't try to monopolize."
PillPack isn't the first startup to marshal its customers as soldiers in the battle for public sentiment: Both Uber and Airbnb have called on their customers to advocate for them, and just as how Uber hired David Plouffe, Barack Obama's 2008 campaign manager, Parker told BuzzFeed News that PillPack is getting help in this latest fight from Jim Messina, who managed Obama's 2012 campaign, among others.
But Express Scripts spokesperson Brian Henry said PillPack's theory for the breakup could not be "less true" — and that PillPack was booted because it flouted rules.
"What is true here is they're innovative and we've given them every chance to follow the rules that govern all our other pharmacy agreements and they've chosen not to follow them," Henry told BuzzFeed News. "We welcome them back in, but they need to address these issues first. We've been very clear about them over the last several months."
Henry also noted that roughly one out of every 25,000 Express Scripts members get pills from PillPack; it has 85 million members overall. Express Scripts does operate its own mail-home service, but it also covers outside pharmacies that do the same thing, he said. PillPack "is not a competitive threat."
Since PillPack was founded in 2013, the Massachusetts startup has raised $63 million (most recently a $50 million round last summer) and hired 225 employees, according to the company. It also handles time-consuming tasks like refills and transferred prescriptions from previous pharmacies.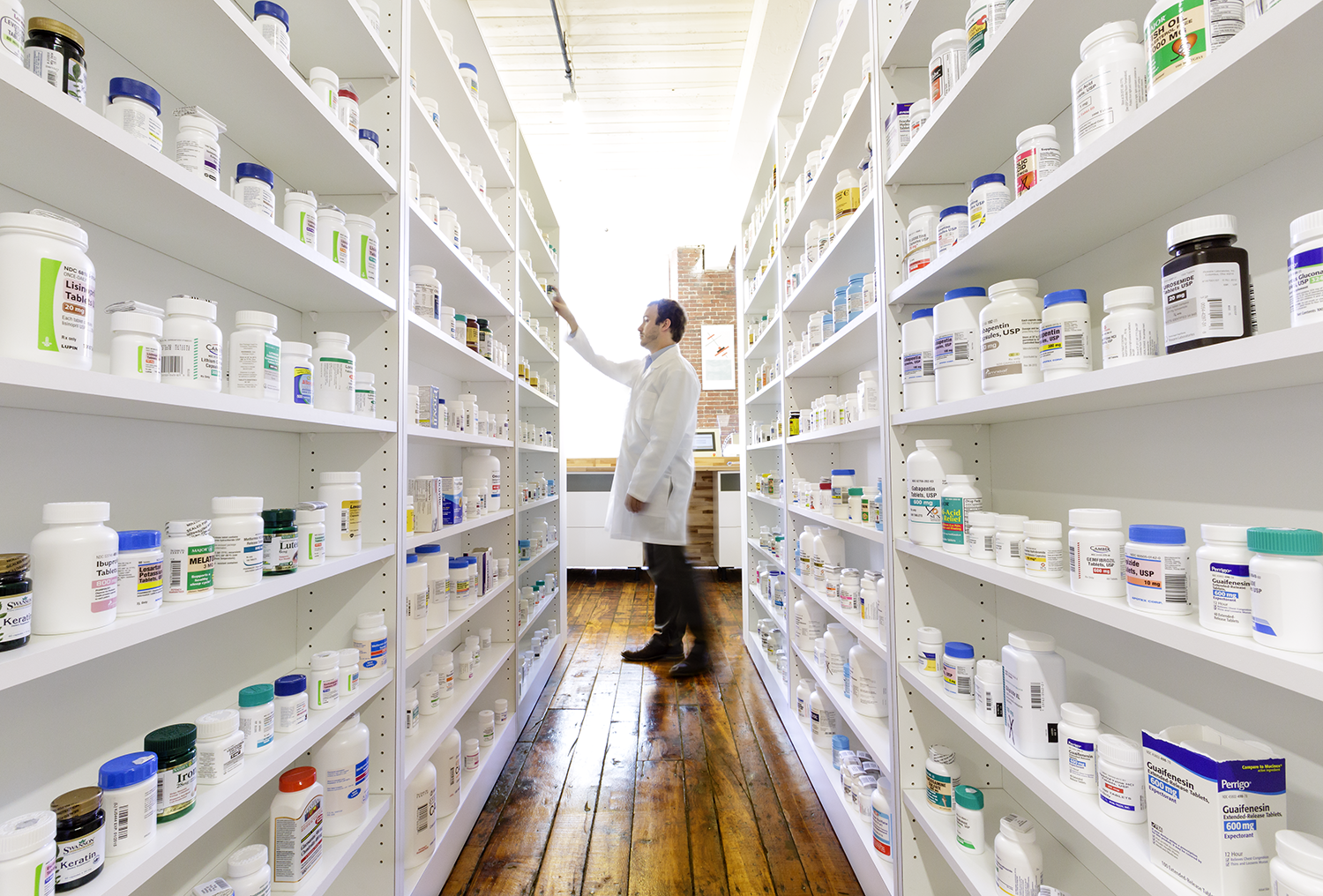 The partnership between PillPack and Express Scripts began in September 2013, when PillPack was approved to join Express Scripts' network of retail pharmacies. It launched in 32 states in February 2014. The two sides disagree about exactly what happened next, and accuse the other of ignoring their communications.
Express Scripts repeatedly warned PillPack that it was violating three standards, according to Henry: it labeled itself as a "retail pharmacy" in its contract when it is in fact a "mail-order pharmacy"; it shipped medications to a state where it was not licensed to do so; and operated without a license from URAC (formerly known as the Utilization Review Accreditation Commission), a nonprofit that helps promote health care quality by accrediting various medical care organizations.
Parker, who has a doctor of pharmacy degree from Massachusetts College of Pharmacy and Health Sciences, says that Express Scripts has not given PillPack the option to reclassify itself as a "mail-order pharmacy," although PillPack would be happy to.
The dispute over state licensing stems from the fact that historically, all but three states required licenses to ship medications — and last year, two of those three, Georgia and Pennsylvania, started to require them, Parker said. He said that PillPack missed the regulatory change for one of those states for about five months, stopped accepting new customers when it independently caught the change, and came into compliance before resuming service. Today, Parker said, PillPack is licensed to ship across the continental United States.
As for the URAC accreditation, Parker said that PillPack is nine-and-a-half months into the yearlong process, although accreditation is not legally required to deliver medications.
In February, after months of dispute, Express Scripts told the startup that it would be removed from the network after April, according to PillPack. Parker said it launched the campaign after Express Scripts didn't respond to a March email.
PillPack is also exploring its legal options, Parker told BuzzFeed News.
"Our preference would be to not have to fight that battle," he said.
UPDATE
PillPack and Express Scripts have resolved their dispute, and the startup will remain in the pharmacy benefit manager's network, according to a PillPack email sent to customers Monday. "Late last week, PillPack and Express Scripts reached an agreement that will allow PillPack to continue to serve you as an Express Scripts' customer," CEO T.J. Parker wrote. "This means your service with PillPack will not be impacted — we are happy to remain your pharmacy. We absolutely could not have done this without you."
Parker was not available to comment.
CORRECTION
PillPack stopped accepting new customers when it belatedly realized that a state had started requiring a license of parties shipping medications from out of state. An earlier version of this post misstated its actions.