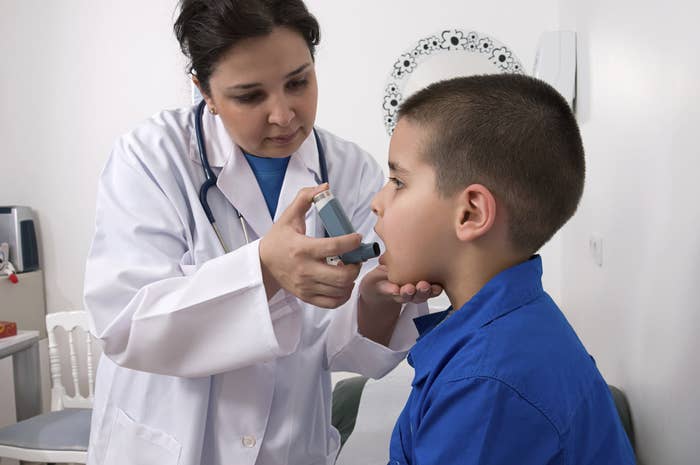 Six months ago, Apple unveiled ResearchKit, an open-source software platform that helps iPhone users participate in clinical trials. The premise: People all over the country would download apps that periodically ask about their health, and scientists would study their answers. Given that there are more than 94 million iPhones in use in the U.S., ResearchKit was touted as a way to conduct clinical studies of potentially unprecedented size and scope.
Today, a team from the Icahn School of Medicine at Mount Sinai revealed data that — while preliminary and not published in a peer-reviewed journal, as is standard in scientific research — suggests that the program may be working as intended. This group, along with app developers at LifeMap Solutions, were the forces behind an app for patients with asthma — one of the first five ResearchKit apps released in March.
Some 50,000 people downloaded the app and 8,600 of them enrolled in the study. Of those, about 2,000 use the app regularly, according to researchers. About 87% of users report living outside New Jersey and New York, where Mount Sinai is located (participants in traditional studies usually live close to where the study's being done). In addition, participants tended to report having severe asthma.
One of the most surprising findings: Patients have on average reported exercising more over the last six months, researchers said. While it's true the scientists have never personally witnessed these workouts, they say the participants' iPhones back up their claims. The devices' motion sensors continuously collect data on the user's walking, running, and other physical activities, provided that the user is carrying the phone or wearing a fitness tracker that feeds data into the phone. And the phones showed a significant increase in steps over the same time period.
"We capture a patient's vital signs at the doctor's office maybe once a year or every two months," Dr. Yvonne Chan, director of personalized medicine and digital health at the Icahn Institute for Genomics and Multiscale Biology at Mount Sinai and principal investigator of the ResearchKit study, told BuzzFeed News. In contrast, with the app, "all of a sudden you could literally have millions of data points on their blood pressure — or whatever we're measuring — and for the first time we can capture the nuances and the fluctuations that occur from seconds to minutes to hours that have never been seen before. It blows my mind a little bit what we're able to do now."
The app reminds participants to take their asthma medications, notifies them about air pollutants in their area, and prompts them to keep a daily diary of their triggers, symptoms, and attacks. For patients, Chan said, the result of these combined interactions may be "greater insight into their own disease process," better management of their asthma, and better capability for exercise.
Like with any study, there are limitations. Only people who can afford iPhones, iPads, or iPod touches can use ResearchKit apps. So far, Chan said, participants skew toward being male and college-educated, with reported incomes of at least $60,000.
In the future, participants' electronic medical records may be built into the app so their doctors can see and react to their asthma attacks instantly, Chan said. Her team is currently testing an integration with Epic, the electronic medical record provider, with some Mount Sinai patients.
The Icahn School's asthma app is the first ResearchKit team to release preliminary findings. MyHeart Counts, which tracks heart health, expanded in August to users in Hong Kong and the United Kingdom. In June, a team at the University of California, San Francisco, launched The PRIDE Study to identify and study lesbian, gay, bisexual, transgender, and queer health issues. More than 14,000 people have enrolled since late June, researchers told BuzzFeed News.