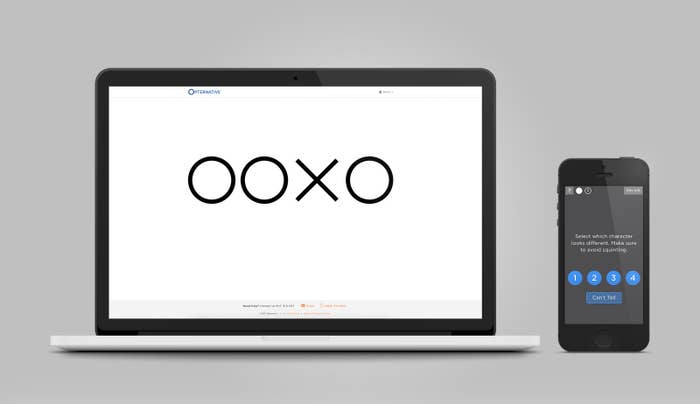 An online vision-test startup that's rankled optometrists has been slapped with a warning letter from the Food and Drug Administration, which accused it of operating without the agency's approval.
Opternative, which is based in Chicago, offers what it calls "the anytime, anywhere vision test" through its website, which lets people get a glasses and contact lens prescription for $60 without looking away from their laptops.
In the letter, which was marked Oct. 30, 2017, but only posted online last week, the FDA said that Opternative's service should have asked for the agency's clearance because it was a medical device — but had not done so.
Like other medical devices, the online vision test "is intended for use in the diagnosis of disease or other conditions or in the cure, mitigation, treatment, or prevention of disease, or to affect the structure or any function of the body," according to the agency.
"We have responded to the Warning Letter and we are working closely with FDA on this matter," Peter Horkan, a representative for Opternative, told BuzzFeed News by email.
Like many other startups bent on disrupting health care, Opternative was founded in 2012 to allow people to get prescriptions for cheap, and buy glasses or contacts wherever they want. It has sued states in its quest to operate across the country, as well as competitor Warby Parker for allegedly stealing its technology.
"It's no different than Uber vs. taxis and Airbnb vs. the hotel industry," Aaron Dallek, Opternative's cofounder and then-CEO, told BuzzFeed News in 2016. (He has since stepped down.) "These are entrenched interests that do not want consumers to have access to convenient, affordable eye care, plain and simple."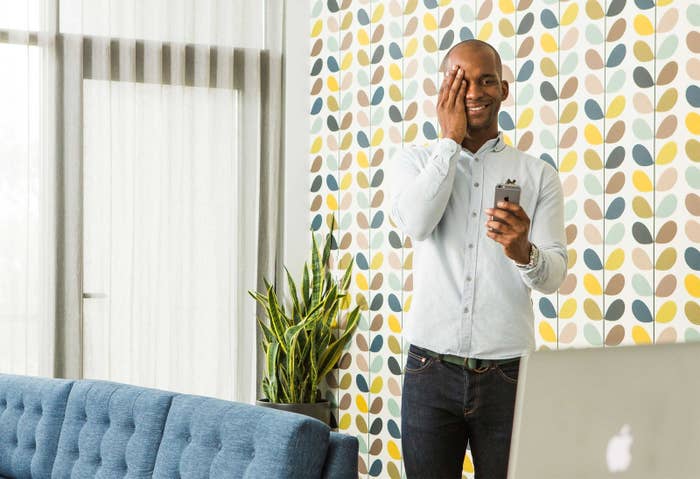 But the American Optometric Association has long opposed Opternative on the grounds that it puts patients at risk. The organization filed a complaint with the agency in April 2016. The FDA met with Opternative on June 15, 2016, to inform it that it needed to apply to be a market device, according to the newly posted warning letter.
Optometrists argue that there is little evidence that the company's test can correctly gauge someone's vision, and that eye health problems can go unnoticed and untreated when a patient doesn't do an exam in person.
But Opternative has maintained that its technology is accurate because it "was built with a series of checks and balances," and that an ophthalmologist in the patient's state verifies the prescription. The company also warns consumers at the bottom of its homepage that it is not a substitute for a comprehensive eye health exam.
"The FDA's enforcement action against Opternative is [a] major victory for public health and for the tens of millions of Americans who need and deserve access to quality care to safeguard their health and vision," said Christopher Quinn, president of the American Optometric Association, in a statement.
In October, the FDA requested that Opternative tell it within 15 days how it would correct the violations. As of Thursday, the service was still online.
UPDATE
This story has been updated with a comment from Peter Horkan of Opternative.