Meat is juicy and tender. It's filling. It gives barbecues a reason to exist. Without it, it's almost impossible to imagine sandwiches, pizzas, spaghetti, hot dogs, and burritos. So it's no surprise that the average person in the United States consumed a whopping total of 211 pounds of red meat and poultry last year. In 2014, the US industry was worth an estimated $186 billion.

But a growing number of food entrepreneurs and scientists are looking at meat through a Silicon Valley lens. Harmful for health and the environment, they say, it's due for a serious 21st-century overhaul. Red meats — beef, pork, and lamb — are relatively high in cholesterol and saturated fat compared to the leaner alternatives of chicken, fish, and beans. Livestock generates 14.5% of all human-induced greenhouse gas emissions, according to the United Nations Food and Agriculture Organization. And scientists and doctors are concerned about safety issues in meat like heavy antibiotics, which help livestock grow faster, but can actually make them more susceptible to bacteria.
So a handful of startups are trying to reinvent meat from scratch in labs, with the goal of cooking up products that are very similar or even indistinguishable from the real thing (unlike Tofurkey). But whether or not their creations will be satisfactorily meaty to seduce carnivores and vegetarians alike has yet to be seen.
This summer and fall, two of those companies — Beyond Meat and Impossible Foods — are rolling out their competing meatless burger patties across the nation. (Both of them even "bleed.") Just this week, the Impossible Burger made its debut at the Momofuku Nishi restaurant in New York City.
Here are the "meats" coming to a grocery store or restaurant near you in the near-to-distant future.
Beyond Meat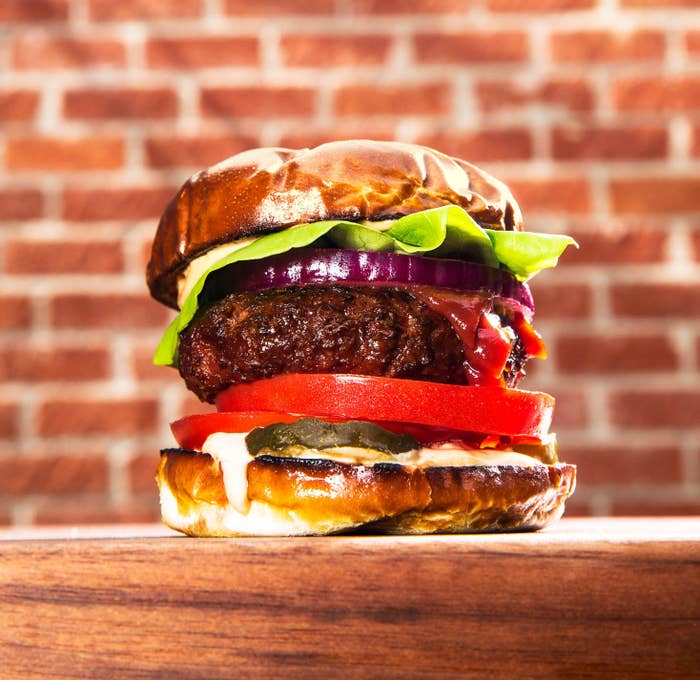 Beyond Meat spent more than seven years developing its patty, the Beyond Burger, out of plant proteins (mostly pea), and the result is soy-, gluten-, and GMO-free. When it went on sale in one Whole Foods in Colorado this spring, they sold out in an hour. The Los Angeles startup is backed by $17 million from bold-faced investors like Bill Gates, Kleiner Perkins Caufield and Byers, and Obvious Ventures (co-founded by Ev Williams, the co-founder and former CEO of Twitter). Packages of two quarter-pound patties for $5.99 will be widely available by the end of the year, according to the company.
Impossible Foods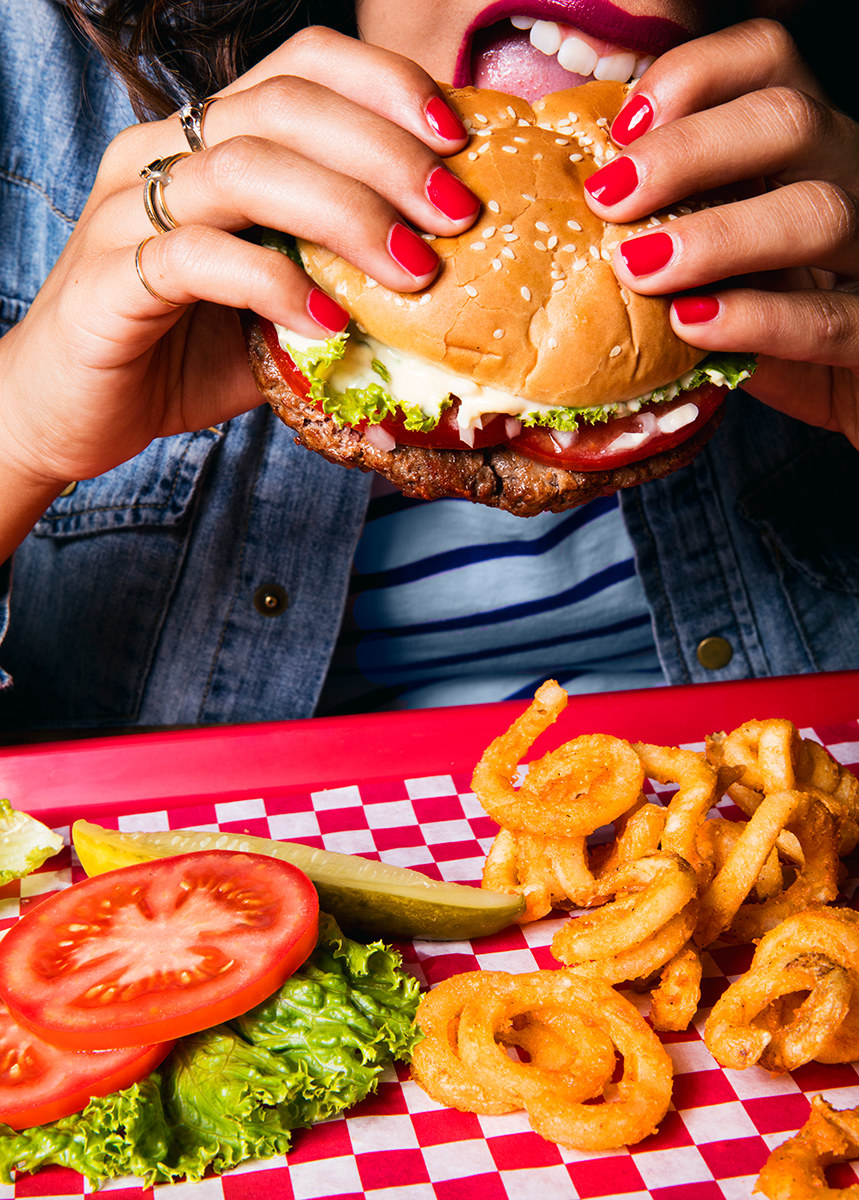 Dr. Patrick Brown used to be a biochemistry professor at Stanford University who made a name for himself studying gene expression. Then in 2011, he decided to ditch academia and dedicate himself full-time to a side project that became Impossible Foods, a Silicon Valley startup with $182 million in venture capital. The company aims to create meat as well as dairy products from plants, and its first product is the Impossible Burger. Now available in New York City ($12 at Momofuku) and coming to San Francisco in the fall, the vegan burger's made of wheat (so it's not gluten-free), coconut oil, potato protein, and heme protein.
Here's what we thought of the burger.

Fun fact: Google tried to buy Impossible for $200 to $300 million, The Information reported in 2015 — but it didn't work out, because the company wanted more money.
Memphis Meats — which is actually based in the San Francisco Bay Area, not Tennessee — is also creating beef and pork from scratch. But unlike Beyond Meat and Impossible Foods, whose patties are made of plants, its approach is to grow cow and pig cells in a lab and harvest the resulting skeletal muscle into hot dogs, meatballs, burgers, and sausages. The startup told The Wall Street Journal in February that it plans to go to market in three to four years.
Modern Meadow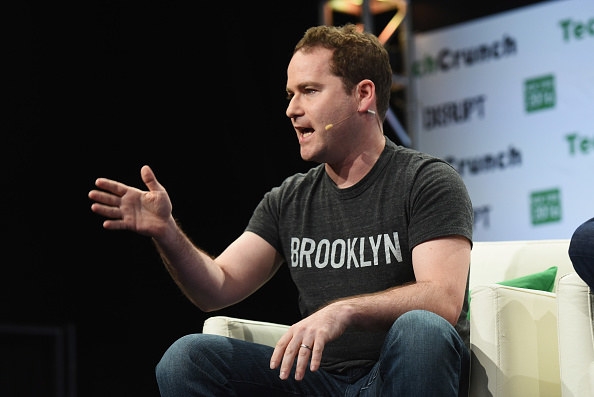 Like Memphis Meats, Modern Meadow grows animal cells. Its meat won't end up in food, though, but in leather — think a closet full of animal-friendly jackets. The New York City startup announced last month that it had raised $40 million, bringing its total raised to $53.5 million.
In 2013, Dutch professor Mark Post of Maastricht University made global headlines for growing a burger in a lab with the backing of $330,000 from Google co-founder Sergey Brin. Since that taste-test in London, Post has pressed on with the project and co-founded Mosa Meat. He told the BBC in October, "I am confident that we will have it on the market in five years."