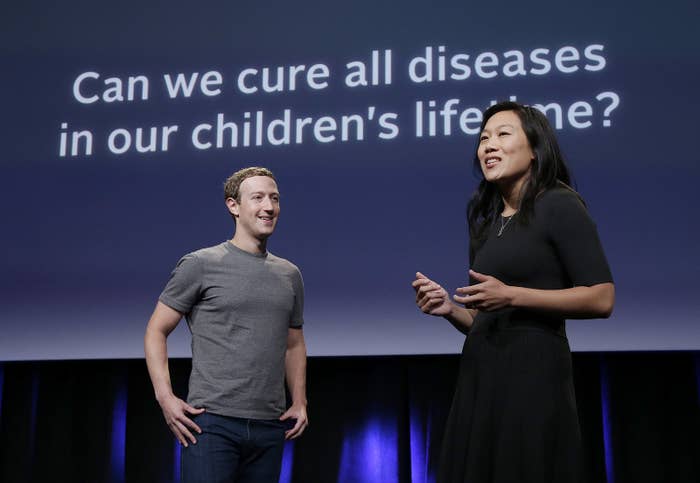 Six months ago, Facebook CEO Mark Zuckerberg and his wife launched a $3 billion effort to "cure, prevent, or manage all diseases" by the end of the century, starting with a new research center in the San Francisco Bay Area.

The leaders of that center, the Chan Zuckerberg Biohub, announced on Wednesday one of the first major components of that ambitious goal: It will commit more than $50 million to funding nearly 50 scientists in fields such as engineering, biology, chemistry, computer science, math, and physics.
The Biohub Investigators, as they're being called, hail from UC Berkeley, Stanford University, and UC San Francisco, and will each receive up to $1.5 million for five years of research. The nonprofit was launched with a 10-year, $600 million commitment from Zuckerberg and Priscilla Chan, a UCSF-trained pediatrician, and their philanthropy-oriented limited liability company, the Chan Zuckerberg Initiative, which is also investing in education and technology projects.
Zuckerberg and Chan's goal is for the scientists to use the Biohub, located near UCSF, to collaborate on interdisciplinary projects and build research tools together, on top of keeping their positions and labs at their home institutions. Joseph DeRisi, the Biohub's co-president, told BuzzFeed News that the couple regularly communicate with him, although they didn't help select the 47 Biohub Investigators. That task was left to an international panel of 60 scientists and engineers, who vetted more than 700 applicants from the three universities.
"Both Mark and Priscilla are avid consumers of science," said DeRisi, a UCSF professor of biochemistry and biophysics. "They enjoy learning new things and knowing what the cutting edge of research is all about."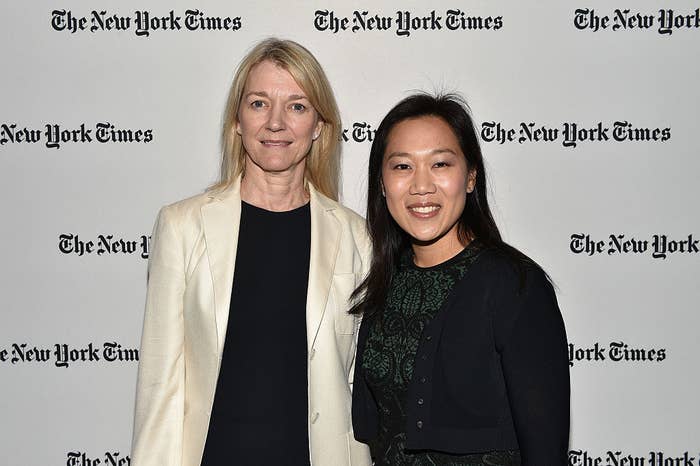 The scientists are a mix of early- and late-career faculty members. (A complete list can be found here.)
DeRisi highlighted Aaron Streets, a UC Berkeley researcher developing tools to precisely analyze single cells; Jill Banfield, also of UC Berkeley, who studies environmental microorganisms; and Alex Marson, a UCSF scientist who uses genome-editing technologies to understand the body's immune system. Others include Stanford's Manu Prakash, who has invented a folding paper telescope that costs $1 and is used by scientists and students around the world.
Meanwhile, a handful of Biohub staffers, who came on-board before the new Investigators, are already getting started on two of the hub's big projects: figuring out how to detect, respond to, treat, and prevent infectious diseases; and creating a comprehensive atlas of all the cells in the human body.
In an effort to more quickly share results with other researchers and the public, scientists will be required to publish in an open-source database the drafts of papers being submitted to peer-reviewed journals, according to Stephen Quake, Biohub co-president and Stanford professor of bioengineering and applied physics.
And faculty won't be bound to finish a certain project or publish a certain number of papers before their five years are up.
"We asked for, 'What have you done that's great in the past, and what is your bold vision of the future?'" DeRisi said. "We are leaving the door open to maximize creativity and dynamically go where the research takes them."