Lumosity To Pay $2 Million To Settle Claims Its Brain-Training Is Bogus
The Federal Trade Commission accused Lumosity of preying on consumers' fears of cognitive decline.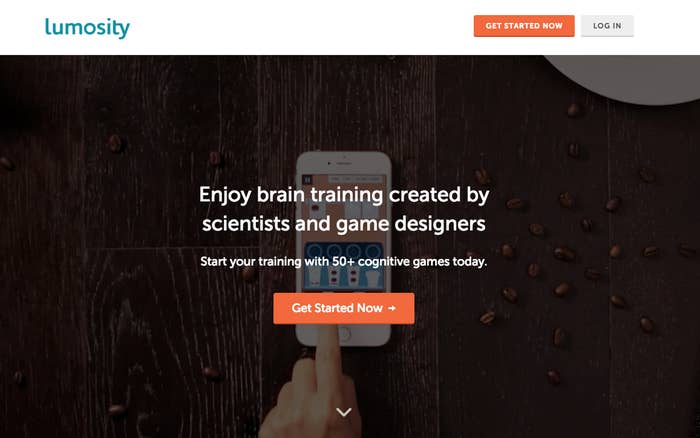 The company behind Lumosity will pay $2 million to settle Federal Trade Commission charges that the online "brain training" games deceived consumers with unfounded claims that they would help people perform better at work and school, and reduce or delay their cognitive impairment.
"Lumosity preyed on consumers' fears about age-related cognitive decline, suggesting their games could stave off memory loss, dementia, and even Alzheimer's disease," Jessica Rich, director of the FTC's Bureau of Consumer Protection, said in a statement Tuesday. "But Lumosity simply did not have the science to back up its ads."
Lumosity's program consists of 40 games that are marketed as targeting and training certain areas of the brain. They were created by Lumos Labs, a San Francisco startup that was founded in 2005 and has raised about $68 million in venture capital, according to CrunchBase. The company recently said it has more than 70 million members from around the world; limited access to some games are free, but full access to the website and app requires a paid subscription ($14.95 monthly, $299.95 lifetime).
According to the FTC's complaint, the ads — widely promoted on TV, radio, social media, and search engines — said that using these games for 10 to 15 minutes three or four times a week could help users achieve "their full potential in every aspect of life." The FTC alleges that Lumosity's ads claimed training would improve performance on everyday tasks, in school, at work, and in sports; delay age-related cognitive decline and protect against diseases like dementia and Alzheimer's disease; and reduce cognitive impairment associated with conditions like stroke, traumatic brain injury, and post-traumatic stress disorder. And, according to the FTC, Lumos Labs didn't disclose that some consumer testimonials on its website had come by way of contests that promised prizes like a free iPad.
In addition to paying $2 million to the FTC, which will use it to refund customers, Lumos Labs will have to notify subscribers who signed up for an auto-renewal plan between 2009 and 2014 and give them a way to cancel.
"Neither the action nor the settlement pertains to the rigor of our research or the quality of the products — it is a reflection of marketing language that has been discontinued," Morgan Mathis, a spokesperson for Lumos Labs, said in a statement in response to questions from BuzzFeed News. "Our focus as a company has not and will not change: We remain committed to moving the science of cognitive training forward and contributing meaningfully to the field's community and body of research."
Mathis said that Lumosity invests "heavily in research and game development to ensure that our products are engaging and provide value to users." She pointed to a study published in September in PLOS One, which showed that more than 2,600 people who used the program's games for 10 weeks showed signs of cognitive improvement compared to a control group.
The study was funded by Lumos Labs and conducted by Lumos Labs employees, a consultant, and a scientific adviser with stock options in the company.