Activists Want To Preserve The Historic Sites Of San Francisco's Gay Bars
The battle highlights a new debate about how to preserve places associated with LGBT resistance in the United States.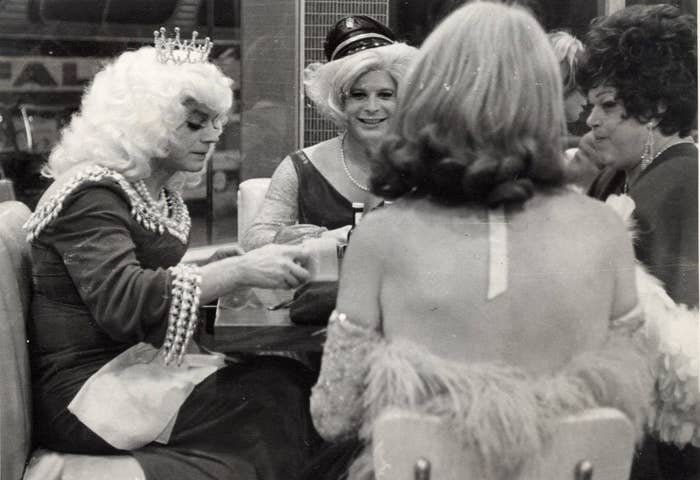 In August 1966, a police officer tried to arrest a drag queen in Gene Compton's Cafeteria, an all-night diner in San Francisco's Tenderloin neighborhood frequented by the city's transgender population, who were often refused entry to the city's gay bars. Arrests were a common enough occurrence at the time, but the unnamed queen's response wasn't: Instead of quietly going to jail, she threw her coffee in his face. The crowd rallied to her defense, smashing windows and rushing into the streets of San Francisco. It was three years before the larger, more widely memorialized Stonewall uprising in New York City — and as far as historians know, the first time queer people mounted a violent resistance to police brutality in the United States.
Transgender people were outcasts and outlaws virtually everywhere in the early to mid-20th century, but in San Francisco's Tenderloin neighborhood, hundreds of them sought refuge in clubs, bars, hotels, and restaurants like Compton's. Now, 50 years after the Compton's Cafeteria riot, a group of LGBT activists seeking to preserve the area's history are rankled by a development that would pave over property where some of those bars long ago stood.
In a nation that has only recently started to officially recognize and protect sites of LGBT resistance, this small-scale local battle highlights a broader debate about how a historic landmark should be defined when little of a building's architecture has survived decades of renovation and wear and tear. And this particular fight is exacerbated by San Francisco's housing crisis: The development would build hundreds of housing units on a historically blighted stretch of corridor in the city, where housing is in critical short supply.
"I see the need for more housing in San Francisco," said Susan Stryker, a historian who unearthed much of the story of the Compton's Cafeteria riot and co-directed a 2005 Emmy-winning documentary about it. "And I see the importance of preserving the built environment in a way that really preserves the history and doesn't just sort of gesture towards it."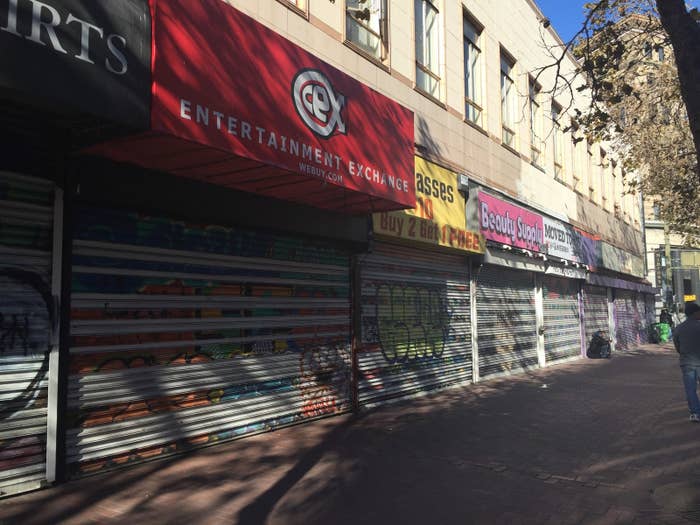 Nationwide, preservationists are beginning to think about how to remember and protect places where gay, lesbian, and transgender people socialized and organized, often in secret, and at times violently clashed with law enforcement. On June 28, 1969, police raids of the Stonewall Inn, a popular gay bar in Greenwich Village, set off six days of violent protests that marked a major turning point in the LGBT movement. In June, President Obama named the site the first national monument dedicated to LGBT rights.
Stonewall is still a functioning bar, however, unlike the long-closed San Francisco bars of concern to local activists, including the AIDS Housing Alliance (now called the Q Foundation). Still, they made their case at a meeting of the city's Planning Commission last week, arguing that the development should be paused so the property's historical value could be more thoroughly researched.
The 12-story project, slated to break ground early next year and open by the end of 2019, would have 242 housing units, 232 hotel rooms, ground-floor retail, public seating spaces, and space for a local theater nonprofit. Group I, the developer, would also fund job training for Tenderloin residents and build up to 70 affordable housing units on a separate site, in accordance with city law for market-rate projects. And it has pledged to subsidize LGBT businesses and arts programs, as well as employ an architectural historian to do community outreach and commemorate that group's local history. The main building would sit on a block of Market Street long characterized by crime, drug use, vacant and partially occupied storefronts, and homelessness, as well as the concert venue the Warfield.
The property currently consists of a parking lot and a handful of retail shops, including a shirt store, a beauty supply store, a secondhand electronics vendor, a MetroPCS branch, and a Western Union. But after Prohibition, it consisted of joints like the Old Crow Bar from the mid-1930s to 1980, the Pirates Cave from 1933 to 1942, and the Silver Rail from 1942 to 1953, where queer and trans patrons drank, hooked up, and talked freely. Little of this history is visibly evident today. The former site of Compton's, one block over and unaffected by the development, is a halfway house.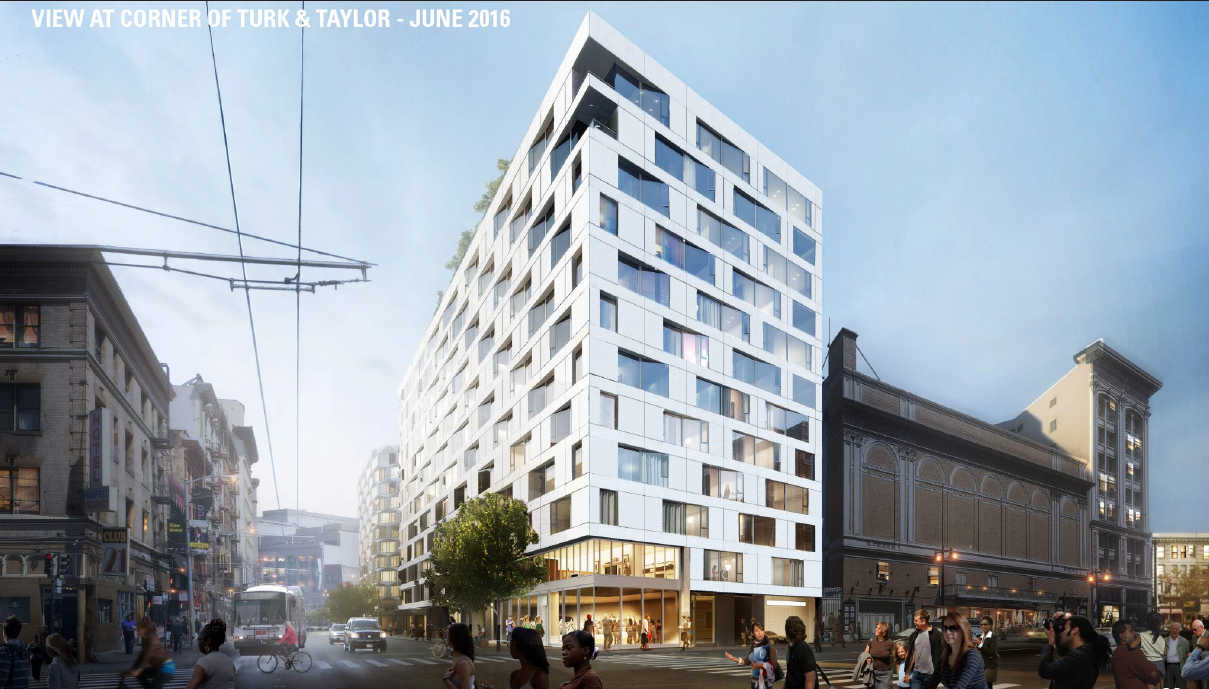 Nathan Allbee, a political consultant and historic business preservationist, told BuzzFeed News that historians should make the final call in light of the first-ever guidelines, issued by the National Park Service in October, for landmarking LGBT-significant places before they disappear. "We usually visit those historic places that connect with our own identity or sense of self in some way," the authors wrote. "We see ourselves in them and feel our identity reinforced. Those in the LGBTQ community haven't been able to do that."

In any event, the commission voted to stand by existing historical studies of the property. Those studies found that not enough of the buildings' architecture remained from their bar days to potentially qualify them as a historic landmark.
For example, the Old Crow's space was vacant for a while after it closed, and its storefront was replaced with a metal roll-down door around 2011. Its building's stripped-down style, from a 1937 renovation, doesn't demonstrate "high artistic value" or exemplify the work of a master architect, the reports found. They drew the same conclusion for an adjacent site that housed several bars over the years: the Landmark Room from 1958 to 1985, Leo's Men's Shop from 1960 to 1971, Peter Pan from 1985 to 1999. The property has undergone major alterations on the ground floor and nearly all the details of its street-facing facade have been removed, according to the reports.

Christine Johnson, one of four commissioners who voted against delaying the project, noted that the commission recently approved the demolition of a building on the city's waterfront with a similar story. It housed a longshoremen's union during a historic 1934 labor strike, but few architectural details from that era remained.
"I think evolving the preservation movement is a good thing," she said, "and what we have to do is mix ways of keeping the historical setting of where events have taken place, without turning neighborhoods into theater sets or encasing them in amber. … You have to find ways to progress a city's growth and development while keeping some aspects of the historical and cultural significance of the things that have happened."
The argument didn't resonate with the 40 or so activists who are seeking to list roughly four blocks in the Tenderloin on the National Register of Historic Places, as well as pushing the city to recognize the region as a cultural district, similar to how the city designated a Latino-heritage cultural district in the Mission District two years ago. The goal is not to preserve the blocks exactly as they are physically, Allbee said, but rather to have the city officially acknowledge the neighborhood's history, consider it in approving new development, and support LGBT-oriented businesses.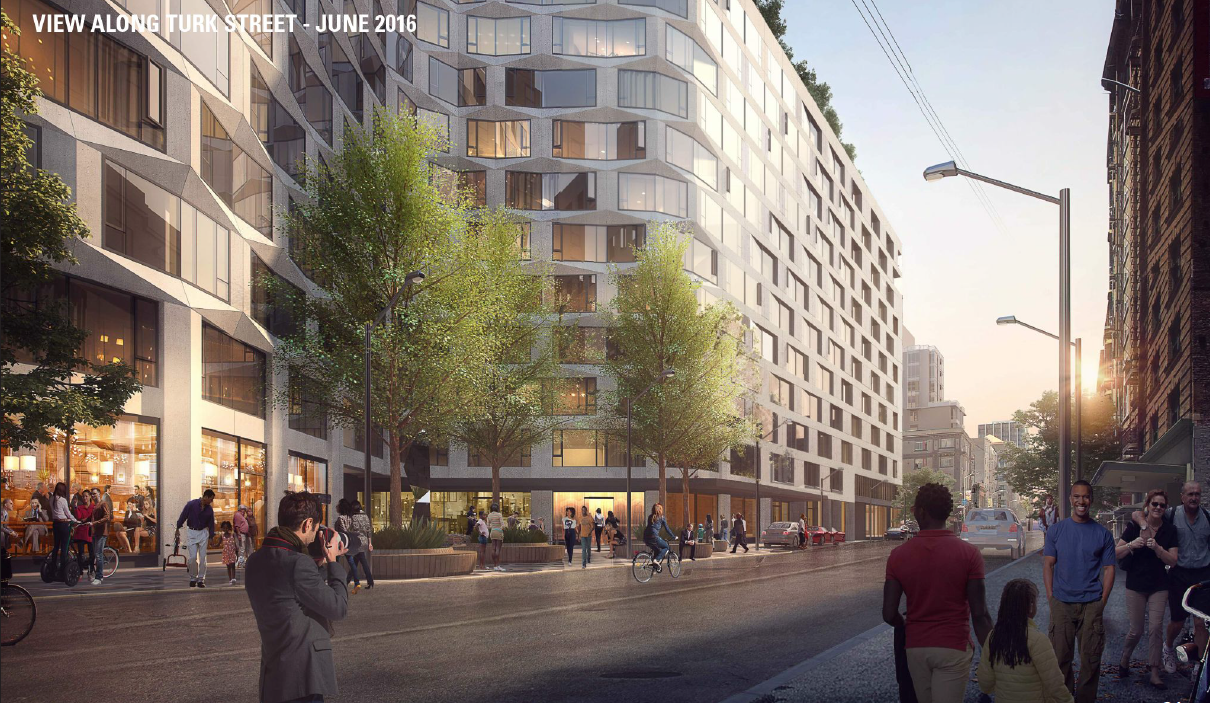 While the Castro District is today the larger and more visible center of the city's LGBT activity, the Tenderloin is still home to LGBT-focused social services and entertainment like Aunt Charlie's Lounge, which is known for its drag shows. Frequent visitors of these places worry that more of the area's historical elements will vanish as the city gentrifies. Across the street from the development's site is a six-story, $150 million shopping center under construction. So are offices that once housed two anti-eviction nonprofits, displaced last year by the office space provider WeWork.
"There are cultural staples and communities entirely that are being wiped away in favor of money," said Aria Sa'id, 27, a transgender woman who works at a health and safety clinic for sex workers in the Tenderloin. She said she was recently evicted from her apartment in the neighborhood so it could be turned into condos.
Starting in the 1920s and '30s, these streets were the place to go for sex work, drag shows, and drugs, Stryker said. Although most people dropped in and out, transgender people settled there. "Because of the combination of employment discrimination that didn't let a lot of trans women work as anything other than sex workers, and because of housing discrimination that didn't let them live anywhere else, the place that was a tourist destination for most people became a residential ghetto for trans people," Stryker said.
It's that kind of history that the LGBT community wants to hang on to, Allbee said, in spite of what they believe is a double standard in the traditional definition of preservation.
"If there's a 60-year-old bar that is frequented by white straight people, it's lauded as being historic," Allbee said. "If it's a 60-year-old business that regularly serves Latino people or trans women or African-American people, it's considered something that needs to be torn down in the community to make the community better."