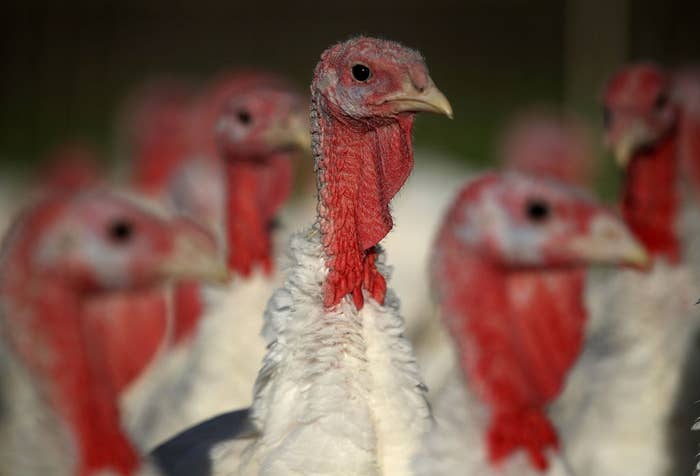 Less than a week before Thanksgiving, a turkey store in Wisconsin is recalling 91,388 pounds of raw ground turkey that may be linked to the ongoing salmonella outbreak, the US Department of Agriculture said.
And the Jennie-O Turkey Store Sales recall probably won't be the last recall in this outbreak, health officials say.
Since July, the outbreak of multidrug-resistant salmonella has spread to 35 states and sickened 164 people. One-third of them have been hospitalized, and one person in California has died, according to the CDC.
But so far, no single, common supplier of turkey products or live turkeys has been identified, health agencies say. They say the investigation into the outbreak has proven complex because the strain of salmonella has been identified in samples from lots of different products, including raw turkey pet food, raw turkey products, and live turkeys.
Some contaminated samples were taken from people's homes, but a closely related strain was also found in raw turkey products from 22 slaughter and seven processing establishments, health officials said.
Those places' names have not been released — and consumer groups are calling on the USDA to disclose that information.
"We urge USDA to name these establishments," said Sarah Sorscher of the Center for Science in the Public Interest in a press release earlier this week. "It is the responsibility of the government to ensure that the turkeys headed for our Thanksgiving tables do not harbor antibiotic-resistant bacteria that have caused human illness and death."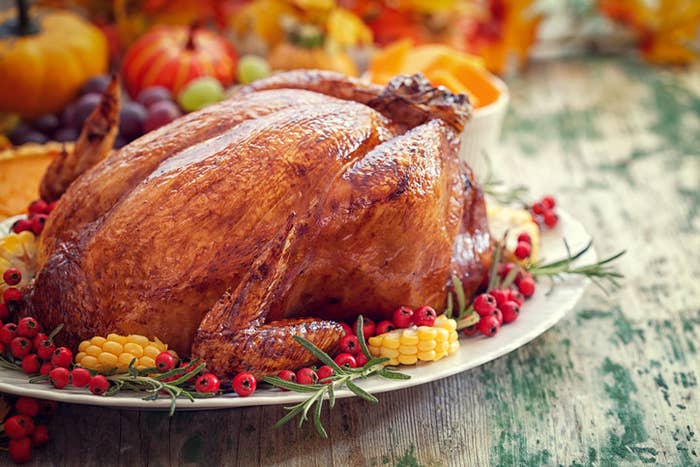 The Jennie-O recall, announced a few days later, is still "only is a smaller subset within the larger outbreak," Sorscher told BuzzFeed News on Friday. She says that the other, potentially affected establishments should still be named.
But the USDA argues that it would be "grossly irresponsible and reckless" to implicate producers without sufficient evidence that they are the source of the outbreak.
Before the Jennie-O recall was announced, the USDA's Food Safety and Inspection Service said in a statement: "It is insulting to suggest that the agency would not move forward if we had actionable information. FSIS is a public health agency that moves forward when science can serve as the foundation of our action plan — not when emotion or pressure from for-profit industry or special interest groups demand it."
Other than avoiding the products named in the recall, the USDA says customers should always handle raw turkey carefully and cook it thoroughly.
Timothy Lytton, an expert on food safety law at Georgia State University College of Law, told BuzzFeed News that it can be difficult for federal agencies to strike a balance between telling consumers to avoid products and waiting to be more certain that the supplier is affected.
During an E. coli outbreak in 2006, for example, the FDA announced that consumers should not eat bagged spinach, then expanded the warning to include all fresh spinach, both bagged and loose. Later, the FDA would determine that the contamination was linked to just one brand of bagged spinach. But the spinach industry lost millions of dollars right after the announcement.
"You can imagine before Thanksgiving, if they issue a warning about turkey at the height of the industry's sales during the year, they could basically tank a lot of turkey growers — and that's a serious concern," Lytton said.
"The USDA's mission is both to protect public health and public safety, and to protect the interests of American agriculture," he added. "They can't do that if they're too quick to pull the trigger on public warnings."
But Michael Roberts, executive director of the Resnick Center for Food Law and Policy at UCLA School of Law, said he sides with consumer advocates in this case.
"I do think once the linkage to specific producers is made, the USDA should move quickly to exonerate the other producers to avoid damaging further their reputation and business," he said by email. "But, until then, the names should be disclosed so consumers can better protect themselves and their loved ones."