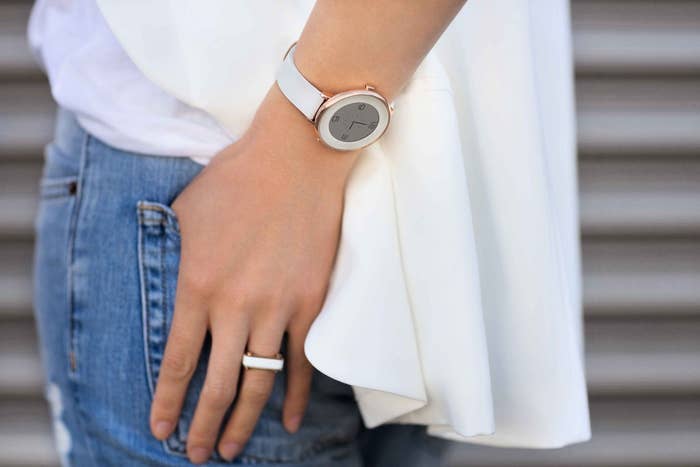 Blazing a trail doesn't mean you'll be out in front forever. Just ask Eric Migicovsky, who set out to crowdfund, make, and sell the first Pebble smartwatch in the spring of 2012 — a time when the Apple Watch wasn't even a rumor. Pebble raised more than $10 million, making it the most-funded Kickstarter campaign ever at the time, and has since released four watches.
But Pebble quickly went from being a pioneer to an underdog. In March 2014, Google launched its Android Wear software platform for smartwatches made by Motorola, LG, Samsung, Sony, and others. This April, Apple released the Apple Watch. And smartwatches must also compete for wrist space with activity-tracking wearables by Jawbone, Garmin, and Fitbit, which has an $8 billion market cap after going public this year.
So Pebble's 150 employees — who have two successful Kickstarters, $15 million in venture capital, and 1 million watch sales under their belt — are in the unenviable position of competing with the world's wealthiest, biggest technology giants. But Migicovsky thinks that his watches still fill a need that others don't address. The Palo Alto company's latest device — which you can preorder online today and buy at Best Buy and Target in November — is the Pebble Time Round: a lighter, more elegant, and, well, rounder version of the original Pebble.
"We're delivering a pretty strong message to the market that says, 'We're not really like the Apple Watch,'" Migicovsky told BuzzFeed News. "Apple Watch is building the TAG (Heuer), the Rolexes of smartwatches. We're solidly building the fun, more colorful, a little bit more focused idea of how smartwatches can help you live your life."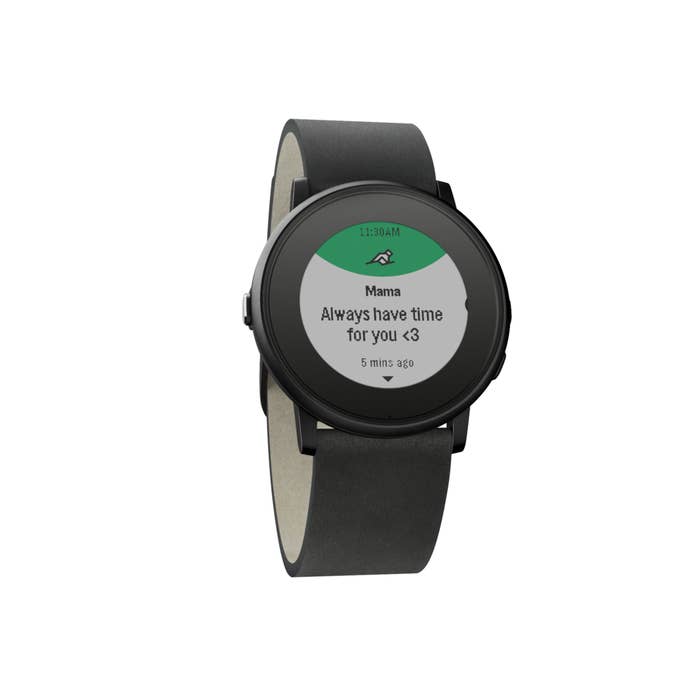 The $249 Pebble Time Round comes in three colors — silver, black, and rose gold (so trendy these days) — with leather bands in two sizes, 14 millimeters and 20 millimeters. You can also buy a metal band for $50. It's 7.5 millimeters thin and weighs 29 grams, making it "the thinnest and lightest smartwatch in the world," according to Migicovsky. (The lightest Apple Watch is about 56 grams.)
The Pebble Time Round has a shorter battery life than its predecessors — two days, compared with seven to ten — but that's still twice as long as the Apple Watch, Migicovsky pointed out. In addition, the new watch needs only 15 minutes of charging to last a whole day (a full charge takes an hour), and it comes with a "timeline" feature that lets you scroll through the upcoming day's calendar events, traffic, and weather. It can track steps and sleep, too, though only by way of the Misfit app.
Like all the other Pebble watches, the Round is compatible with both iOS and Android phones, and there are 10,000 Pebble apps and watch faces to choose from. People can send canned text responses to texts, and Android users have the added bonus of speaking into a built-in microphone or sending emojis. All the Pebbles may soon get even more personalized when third-party developers create "smart" watch straps that can do things like measure heart rate and track GPS location. But you can't respond to emails, listen to music, or make calls, unlike with the Apple Watch; Migicovsky said his small staff had to pick what to prioritize.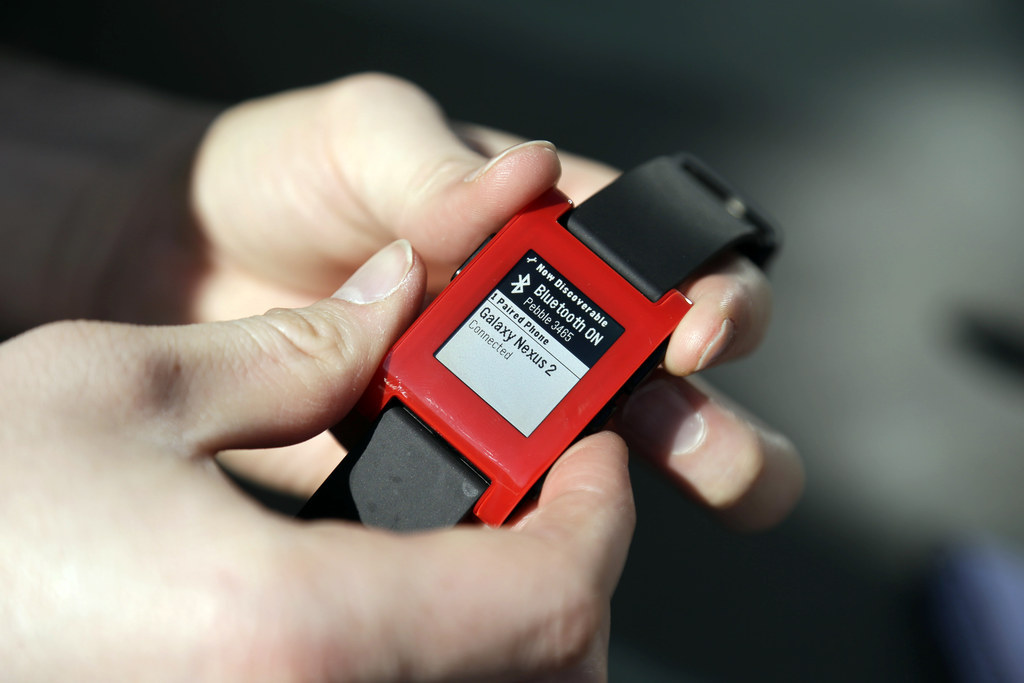 Migicovsky admits that the square-shaped, sporty Pebbles until now weren't designed with women in mind, which is perhaps why they make up just one-fifth of the company's customers. The CEO says the curved, smaller Round should help fix this problem, while continuing to fill a perceived gap as a smartwatch that's cheaper and easier to use than an Apple Watch ($349 and up); more streamlined than the universe of Android Wear watches; and capable of doing what a Fitbit does, plus more.
Still, Pebble has its work cut out for it. The startup raised $15 million from investors in 2013, but TechCrunch reported in the spring, citing unnamed sources, that it took out a $5 million loan and $5 million line of credit from a bank as it struggled to maintain growth. Pebble declined to comment on its venture funding to BuzzFeed News.
But Pebble is unique in that it's built a loyal grassroots following over the years. In March, the company did yet another Kickstarter to fund two new watches, the Pebble Time and Pebble Time Steel (both came out later in the year). About 78,000 people chipped in $20 million. The campaign, purposely timed just before the Apple Watch came out, showed that people do want Pebbles, Migicovsky said.
"We saw that Apple was coming out with a watch and we needed every advantage we could get," he said. "When you're fighting against a behemoth, you need to take everything you can get."