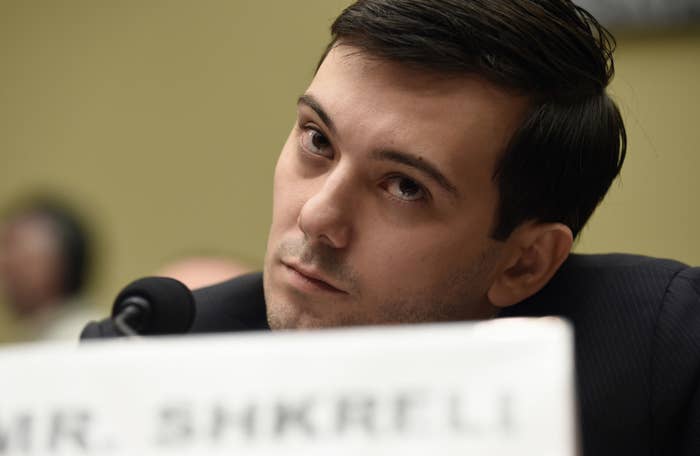 SAN FRANCISCO — Martin Shkreli was everywhere last year. After hiking the price of an antiparasitic pill from $13.50 to $750 as the then-CEO of Turing Pharmaceuticals, the unapologetic, indicted, and widely reviled "pharma bro" helped ensure that the issue of skyrocketing drug prices made news almost daily.
No wonder Stephen Ubl, who runs the pharma industry's lobbying group, said that moving on from Shkreli and doing damage control are the top priorities for drug makers in 2017.
"I think the image of the sector has been hijacked by some bad actors, and we have to do a better job of telling our story," Ubl, president and CEO of the Pharmaceutical Research and Manufacturers of America (PhRMA), told BuzzFeed News on Monday.
PhRMA says it plans to launch a national ad campaign, worth tens of millions of dollars a year, to promote the industry's achievements. The largest ad campaign the group will have ever done, its emphasis will be "more lab coat, less hoodie," Ubl quipped — a reference to the gray hoodie that Shkreli infamously wore in December 2015 when he was arrested on fraud charges unrelated to drug pricing.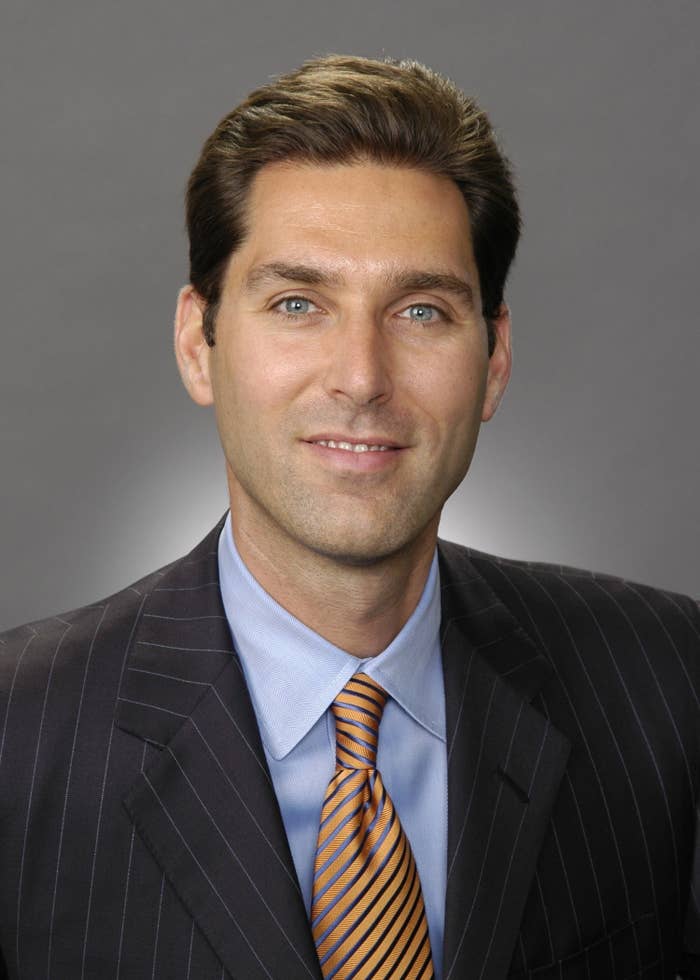 Ubl was speaking on the first day of the 35th Annual J.P. Morgan Healthcare Conference in San Francisco, where hundreds of biopharma executives and investors gather to make deals and announce news. The event caps a year of withering criticism and ups and downs for Big Pharma — and kicks off a year of great uncertainty.
Pharma bros aside, Valeant Pharmaceuticals drew heat for jacking up the costs of old medicines — like a 2,700% increase for a lead poisoning drug in a single year — and the CEO testified on the practice at a Congressional hearing. So did Mylan's CEO, Heather Bresch, after the price of two EpiPens, essential for preventing allergic reactions in kids and adults, went from about $100 in 2007 to $600.
During a conference-related event Monday night, Vice President Joe Biden told a crowd that he planned to push for affordable drugs after he left office: "Too many Americans are forced to sell their homes, to go into bankruptcy, so their loved ones can get care and hope for a cure."
At first glance, Biden has cause for anger: List prices for drugs rose 12% in 2015, according to a report by IMS Health. But those price hikes do not reflect the rebates and other discounts that insurers and third-party prescription drug administrators demand from companies. The net price growth — what insurers and employers actually pay for drugs — went up just 2.8%, much lower than in previous years.
Adding to the industry's worries, some high-profile experimental drugs, like Eli Lilly's Alzheimer's treatment, flamed out last year in clinical trials. The Nasdaq Biotechnology Index finished the year down more than 20%, despite an immediate post-election bump. And the FDA approved only 22 drugs in 2016, down from an unusually high 45 in 2015 and 44 in 2014.
And in 2017, the pharma industry could face unprecedented opposition from the Oval Office. "I'm going to bring down drug prices," President-elect Donald Trump recently told Time.
Like many others in the industry, Ubl said he didn't see Trump coming. "It is an unsettled period of time as a new government takes shape," he acknowledged, "and it was a surprising electoral outcome."
But he argues that the pricing debate is in many ways "myopic." "It's not focused on the big picture," he said, "and it loses the forest for the trees in the sense that our true target ought to be in addressing underlying chronic diseases."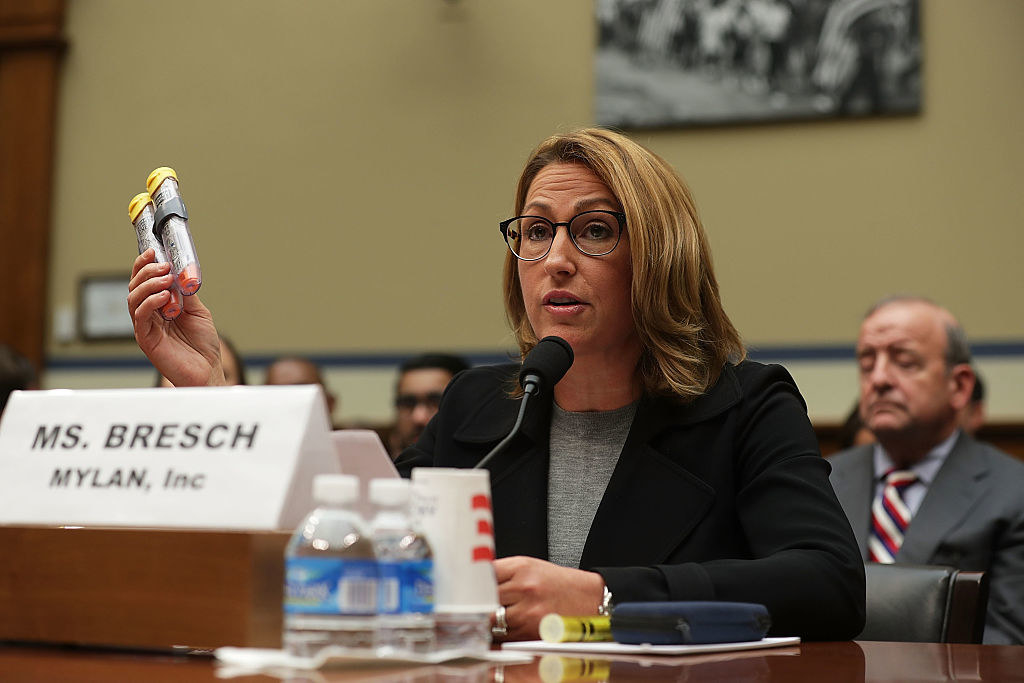 On one hand, Ubl said, there are companies that buy and hike up the prices of old generic drugs, a la Mylan, Valeant, and Turing. Ubl thinks that the FDA should make it easier for competing drugs to gain regulatory approval and enter the market, driving down prices all around.
On the other hand, Ubl said, there are new prescription drugs that may seem pricey, but should be valued by how much money they can theoretically save the health care system in the bigger picture. Gilead's Sovaldi is a $84,000 cure for hepatitis C — a disease that previously had none — and can reduce the costs of hospitalizations, liver cancer, and liver transplants, Ubl said.
While the United States is the only developed nation that does not regulate prescription drug prices, some individual states are trying to do so on their own. Last year, Vermont became the first to pass a law that requires drug makers to justify their price hikes, even though it can only issue $10,000 fines to those that don't comply. And in November, California voters rejected a proposition that would require state agencies to pay no more than what the federal Department of Veterans Affairs pays for prescription drugs — although not without the industry spending more than $100 million to help defeat it.
Ubl argues that such laws are "fundamentally misguided." A drug's sticker price "doesn't really reflect the true cost of coming up with a breakthrough medicine," he said, such as clinical trials that fail. Tufts University researchers peg the average cost of developing a drug at $2.6 billion (although critics accuse the largely industry-funded group of inflating its figures).
While it's unclear what, if anything, Trump will do about drug prices, Big Pharma may enjoy greater freedom under a Congress that's dominated by Republicans, historically business-friendly.
The 21st Century Cures Act, passed with bipartisan backing in December, allows companies to submit what's called "real-world evidence" — such as safety monitoring data and observational studies — in seeking FDA approval, instead of just randomized control trials. Critics, such as Senator Elizabeth Warren and the consumer rights advocacy group Public Citizen, say this provision weakens FDA oversight by allowing anecdotal observations to be part of the process, but the pharma industry supports it.
"I think policymakers have this appreciation for the fact we're on the cusp of a lot of exciting things coming down the pipeline, and want to make sure the policy ecosystem is in a place to realize those gains," Ubl said.
Overall, how does the head of the pharma industry feel during this uncertain time?
"I'm an optimist by nature," Ubl said.