The syringe sliding into Curtis Cosby's eyeball was supposed to make life easier.
It was Valentine's Day 2017 in Dallas, Texas. Like millions of Americans around retirement age, Cosby was getting cataract surgery to replace the cloudy lens in his right eye. After the quick procedure, the doctor injected a medication that was supposed to speed up healing and spare him the inconvenience of buying eye drops later. That sounded good to him. He'd been a truck driver since he was a teen and just wanted to get back on the road as soon as possible.
One afternoon two weeks later, Cosby was driving a 10-wheeler back from Oklahoma when something blew through the open window and into his left eye. He rubbed it. Only when that eye was covered did he realize that he could not see out of the one that had just been operated on.
Frightened, Cosby pulled over. He called his surgeon, Kate Lee — something had gone wrong, he told her — and she invited him to come in the next day. At the appointment, he recalled, she looked him in the eye and apologized.
"What do you mean, 'I'm sorry'?" he remembers responding. Lee explained that there had been problems with the injected drug, and that other patients had come in with the same symptoms. A retina specialist next door gave Cosby aspirin in the hope that it might increase blood flow to the back of his eye. It didn't.
"I still can't get over that this is really the way it's going to be."
Cosby was far too nervous to go back for the same surgery on his rapidly deteriorating left eye, as he had originally intended. So now, more than 18 months later, he's close to blind. In broad daylight, he can see the outline of a house, but not what it's made of. Night is pitch-black. Driving is out of the question. He failed his commercial driver's license test, entering retirement a decade earlier than expected and forcing his wife, a teacher, to keep working for years longer than planned so they can pay off their mortgage.
"I just— I still can't get over that this is really the way it's going to be," Cosby, 58, told BuzzFeed News.
He's one of at least 68 cataract patients in the Dallas area who say they were partially blinded or worse within days or weeks of being injected with a knockoff version of a drug called TriMoxi. Some cannot perceive depth or colors. Others see glare, halos, flashing lights, or darkness. Many are constantly disoriented, plagued with headaches and nausea, unable to drive or work.
Now, they've lawyered up against the pharmacy that mixed the drug, the company that allegedly designed the shoddy recipe, and the clinics that injected it. Two of the patients filed lawsuits last week, and several dozen others, including Cosby, are lined up to join them.
The defendants are pointing fingers at one another. The company accused of coming up with the drug's recipe, the Professional Compounding Centers of America (PCCA), denies it did so, and says that the trouble was caused in part by the pharmacy that mixed it, Guardian Pharmacy Services. Guardian, meanwhile, says there's no link between its products and the patients' vision problems, which were known complications of the surgery. And the clinics that performed the surgery — which typically has a low rate of complications — say the drug was certainly to blame.
The lawsuits spotlight the shadowy, booming industry of "compounding pharmacies," companies that make drugs for people who need customized products that aren't sold by pharmaceutical companies — such as a pill in liquid form. Federal law dictates what types of ingredients can be used in compounded drugs, but nobody is required to test whether the end product is safe and effective. Consequently, companies like PCCA and Guardian are free to formulate or sell untested drugs with little government oversight.
In 2013, after mistakes at one such facility in Massachusetts led to 64 deaths, Congress passed a law intended to increase the FDA's authority. The industry balked, arguing that states were already providing adequate oversight. Critics, meanwhile, faulted the law for being too weak, saying that its loopholes allow the bulk of the industry to continue business as usual.
Some of the companies named in the Dallas lawsuits have checkered pasts, a BuzzFeed News review of FDA documents, court filings, and state pharmacy board and business records shows. In 2010, for example, PCCA was sued for allegedly formulating yet another drug that blinded a patient. (The case was settled without an admission of guilt.) And two Guardian executives previously helped run illegally operating internet pharmacies, roles that led to the suspension of their licenses — and for one of them, a felony conviction.
"It's hard for me to remember a case in which there has been such disregard for patient safety regarding the preparation of a compounded drug," Larry Sasich, a pharmacist in Ontario, Canada, who tracks the compounding industry and is not involved in the lawsuits, told BuzzFeed News.
With so few consequences for wrongdoing, he added, similar tragedies could easily strike customers of the thousands of other compounding pharmacies in the US. By one estimate, more than 110 deaths have been linked to compounding over the last two decades. The Dallas patients are likely the biggest group of people to claim harm from compounding errors since the Massachusetts tragedy.
"These things don't have to happen," Sasich said. "There is no legitimate reason they should happen."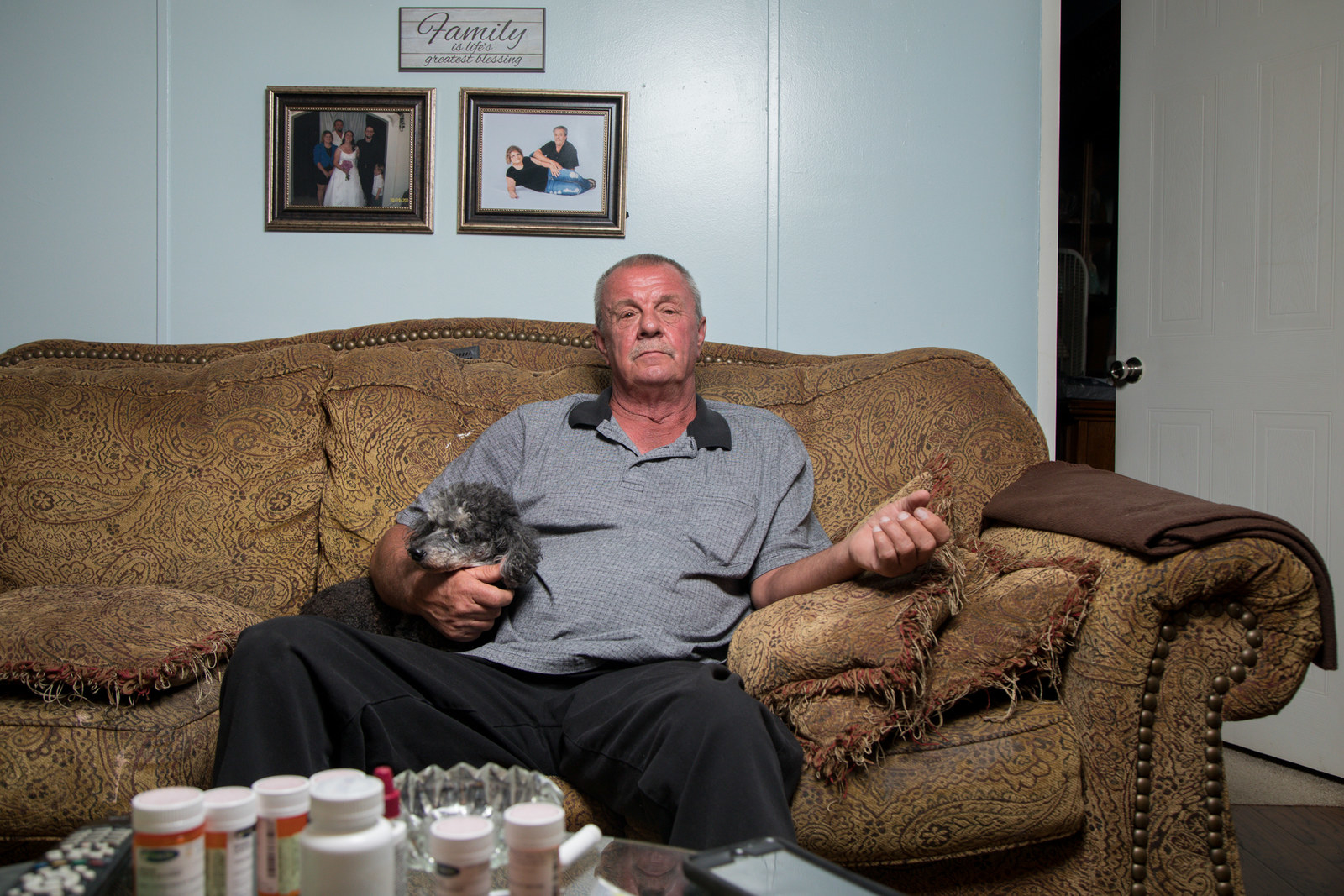 The art of mixing ingredients into remedies, or compounding, dates back to ancient Egypt and Rome. In the US, compounding pharmacists made most medications until the 1960s, when big pharmaceutical companies started mass-producing drugs and overtaking corner drugstores.
Compounding never disappeared, though, because it fills legitimate needs. Sometimes a patient is allergic to an ingredient, or wants a medication to have a different flavor, or needs a different dose.
The industry began to grow again in the 1980s, spurred in part by PCCA. Formed in 1981, the trade organization aimed to revitalize the practice by supplying chemicals to its member pharmacies, sharing its recipes (or "formulas") with them, and later promoting compounding in pharmacy schools.
Although compounders aren't allowed to copy any medication (whether patented or generic) that is readily available, they can make substitutes for drugs that are off the market or in short supply. Unlike Big Pharma, these businesses don't need to get their drugs approved by the FDA, and they generally don't make proprietary products. Their business is more like a grocery store, dependent on local demand. But compounding can still be lucrative because the ingredients tend to be cheap and companies don't have to pay for rigorous safety testing.
It's hard to assess the scope of the industry, but trade groups estimate that today about 7,500 independent pharmacies specialize in compounding in the US, and at least 1% of all prescription drugs nationwide — roughly 40 million prescriptions a year — are compounded. One market research firm estimates that by 2022, the global compounding industry will bring in $12 billion.
Among some observers, this growth has raised red flags. In 1996, then–FDA commissioner David Kessler warned Congress that compounders were likely to spawn a "shadow industry of unapproved generic drugs" that "could result in serious adverse effects, including death."
Sixteen years later, a deadly fungus contaminated drugs made by the New England Compounding Center in Massachusetts. As a congressional investigation would later reveal, things went wrong partly because of confusion over which regulatory body was responsible for keeping the company in check. The state pharmacy board had investigated the compounder a dozen times, and the FDA had inspected three times, before the contaminated drugs sickened nearly 800 customers across 20 states and killed more than 60 of them. The pharmacy's owner has since been convicted of more than 50 counts of mail fraud and racketeering.
After a massive public outcry, Congress passed the 2013 Drug Quality and Security Act, which gave the FDA primary oversight over large compounders — like the New England Compounding Center — that sell drugs in bulk to doctors and hospitals, as opposed to tailoring them to specific patients' prescriptions. But businesses must volunteer to be part of this group, with its tougher manufacturing standards and regular FDA inspections. Unsurprisingly, only about 70 operations have done so.
What's more, the law says that the FDA is not primarily responsible for smaller compounders that tailor drugs for individual patients — a category that includes most of the industry. These companies are primarily regulated instead by state pharmacy boards, whose rules and enforcement vary widely from state to state; many do not even track how many pharmacies compound drugs that need to be kept sterile. The FDA can still step in when problems happen. Industry groups say that's plenty of oversight.
"The state boards of pharmacy across all 50 states, they do a very good job [as a] watchdog on the industry," Gary McCrory, interim executive vice president of the International Academy of Compounding Pharmacists, told BuzzFeed News. "State boards of pharmacy are on the ground every day, inspecting pharmacies and making sure that pharmacies are meeting" basic manufacturing standards.
But the situation in Dallas shows how state and federal laws can still contradict each other. In the new lawsuits, two clinics are accused of buying the eye injections in batches from Guardian without providing prescriptions, in violation of federal law. Under Texas law, though, pharmacies are allowed to compound a "reasonable quantity" of a medication without prescriptions. (Informally, Texas's pharmacy board does advise pharmacies to follow the national law.) In any case, Guardian is not one of the 70 or so compounders that have volunteered to be on the FDA's watch list, so its oversight primarily falls to the Texas pharmacy board.
Guardian has technically existed for more than two decades, but has kept a low profile. It was first registered as a business in Texas in 1997 under the official name of JMA Partners, according to state records. Its current address is an office park in West Dallas, where 11 to 50 employees work, according to a LinkedIn company page that lists the same address. (It is not related to another pharmacy with the same name, which is headquartered in Atlanta but has a branch in the Dallas area.)
The Texas-based Guardian's Facebook page has been dormant for a year, but before that, it advertised compounded treatments for hormone replacement therapy, men's health, weight loss, and chronic pain. The page also links to a website that sells the active ingredient in Viagra ($99 for 90 tablets).
Guardian's legal troubles began on Sept. 12, 2016, when a pair of FDA inspectors dropped in on the Dallas facility. A few months earlier, a customer had complained to the agency about an "adverse event" (unspecified in inspection documents) linked to an antibiotic. Guardian had also received a half-dozen complaints from customers about broken and leaky equipment transporting its medications, one employee told the agency.
Based on the inspectors' nine-page list of concerns, the FDA believed that Guardian was violating the law. As the agency later summed it up to Guardian: "[T]he investigators noted serious deficiencies in your practices for producing sterile drug products, which put patients at risk." Those included failing to make sure the sterilization process worked and failing to properly disinfect the rooms where those sensitive drugs were being made. Guardian also didn't have some required patient prescriptions on file, the inspectors noticed, and it was using grape seed oil, a barred ingredient.
During that monthlong inspection, Guardian voluntarily recalled 180 syringes filled with an anesthetic due to reported contamination problems. Still, even as founder and president Jack Randall Munn pledged to make improvements, he argued that Guardian was being wrongly held to federal manufacturing standards when it only needed to comply with less stringent rules in Texas.
"For the past years, GPS has been providing the highest quality compounded medications to its patients for a multitude of conditions to fulfill their otherwise unmet medical needs," he wrote to the FDA on Nov. 7, 2016. (The agency declined to comment on Guardian.)
As it tangled with the feds, Guardian stayed open for business. And as fall turned to winter, dozens of people in the Dallas area scheduled cataract surgeries to clear up their vision.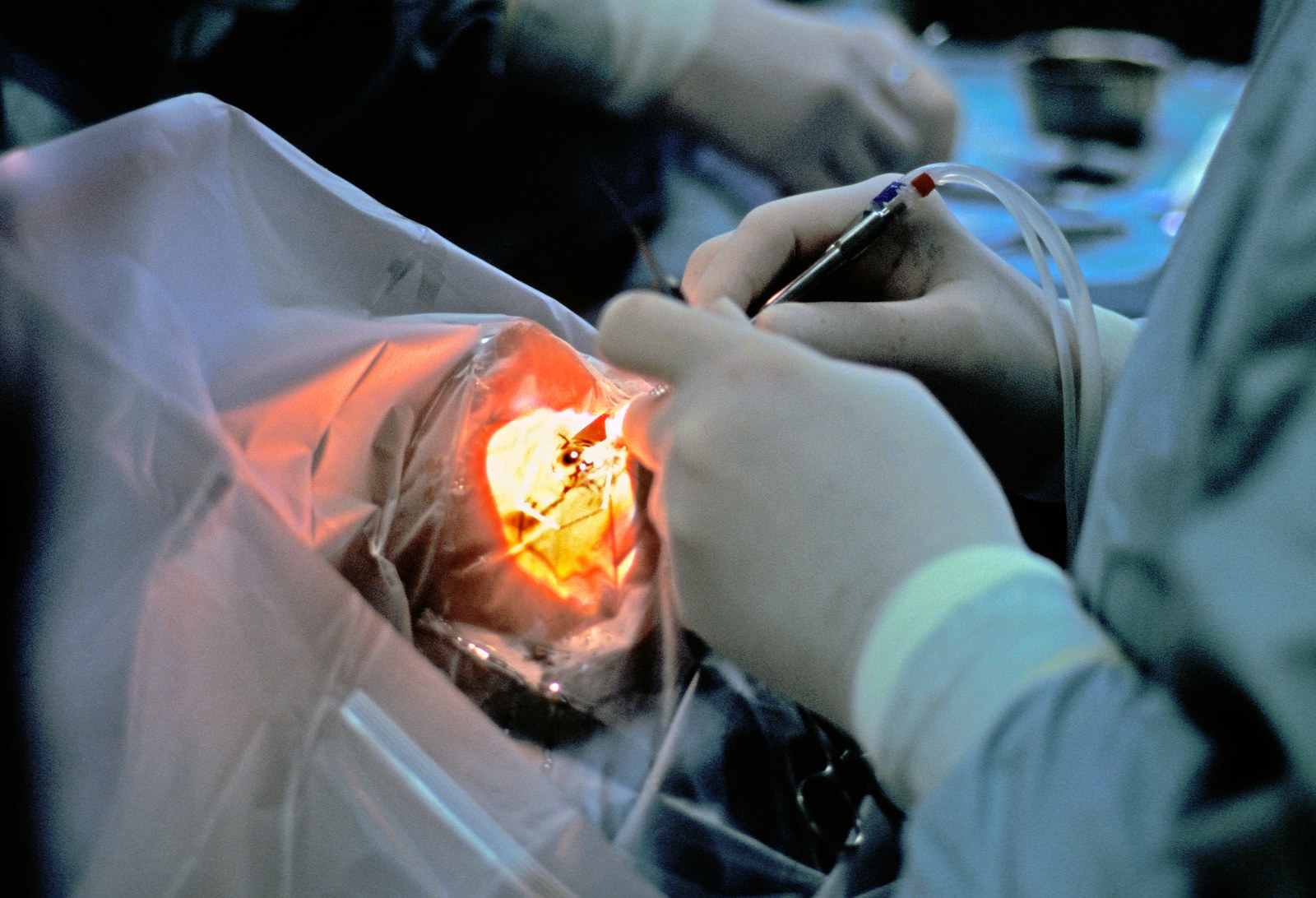 More than 3 million people in the US and some 20 million globally get cataract surgery every year. After the outpatient procedure, patients are typically prescribed antibiotic eye drops to curb inflammation and infection. But most use the drops incorrectly.
The Dallas patients are suing over a medication that was sold to them as an alternative to those drops. Although their knockoff TriMoxi was mixed by Guardian, the drug was originally developed by yet another compounder marred in legal controversy. TriMoxi's history shows not only the big business of cataract surgeries, but the fiercely competitive side of the compounding industry.
In 2014, San Diego–based Imprimis Pharmaceuticals debuted its "Go Dropless" campaign for a line of compounded injections for use after eye surgery, including TriMoxi, a combination of a steroid (triamcinolone) and an antibiotic (moxifloxacin hydrochloride). The company also funded studies claiming medical and financial benefits of the drugs. One injection of TriMoxi, for instance, costs health care providers around $22, whereas drops can cost patients as much as $650 per eye. By July 2017, Imprimis had sold 500,000 units of its injections, including TriMoxi, according to regulatory filings. It reported selling about $19 million worth of ophthalmology drugs in 2017.
But some of Imprimis's advertising has gone too far for regulators. In December 2017, an FDA warning letter accused the company of making false and misleading claims, such as failing to mention the side effects and risks of its "dropless" therapies, on its website, a brochure, and investor documents. (Imprimis has since said that it didn't believe its language was misleading, but that it addressed the FDA's concerns.)
Those problems, though, are separate from the ones raised by the Dallas lawsuits, which do not name Imprimis as a defendant nor question the safety of its original TriMoxi formula. Imprimis says the drug made by Guardian was a knockoff formulation that shouldn't even be called "TriMoxi," although the lawsuits do refer to it as such.
One of the first clinics to advertise post–cataract surgery injections as an alternative to eye drops was the Key-Whitman Eye Center, the biggest eye-care practice in North Texas. Its 140-person staff is led by president and chief surgeon Jeffrey Whitman, named one of Dallas's top doctors for 13 years straight by D Magazine. His operation has grown from one office to six, including, as of 2016, a two-story, 35,000-square-foot facility.
"Don't have to worry about using drops four times, three times a day, twice a day," Whitman said in a November 2015 ad. "We instill the medication at the end of the surgery. They don't have to worry about a thing."
Key-Whitman bills about $40 million for all of its procedures every year, thanks in part to aggressive marketing and TV commercials. How much it was making off the post-surgery injections is unknown. TriMoxi is not covered by insurance; one patient's receipt, seen by BuzzFeed News, shows that the clinic charged them $250 out of pocket to receive TriMoxi after cataract surgery.
The clinic initially sourced its TriMoxi injections from Imprimis, according to one of the Dallas lawsuits. But for reasons still unclear, for a three-week period at the beginning of 2017, it ordered the drugs from Guardian instead. Those drugs were used in cataract surgeries between Jan. 30 and Feb. 21, and then the clinic went back to Imprimis.
It's disputed how Guardian created the formula for its version of TriMoxi and whether it had help from PCCA. Regardless, the results were botched. According to a medical expert's report filed in court, as well as an FDA investigation, the injections contained too much of a chemical compound known as a poloxamer: Imprimis's original formula contained less than 3% of it, whereas Guardian's batches tested as high as 12%. In the course of preparation, the too-high dose of poloxamer apparently disintegrated into a toxic mix. In the case of one patient described in his doctor's report, that toxicity appeared to irreversibly damage his retina — the thin layer of tissue on the back wall of the eye that contains the cells crucial for vision. (The medical expert, one of TriMoxi's original inventors, maintained that the original formula was safe.)
"What they did was completely criminal, and I think that I was used as a guinea pig."
The FDA knows of at least 43 people harmed by Guardian's version of TriMoxi. Attorneys say they know of at least 68, the vast majority of whom — including Cosby — had their surgeries done at the Key-Whitman clinic. A dozen others went to a smaller facility in Dallas, the Park Central Surgical Center, which was using injections from Guardian for surgeries around November 2016, according to Andrew Sommerman, an attorney for the plaintiffs.
One patient is suing Guardian in a lawsuit now pending before an appeals court in Texas, after a trial court refused to dismiss the lawsuit. (His attorney did not return a request for comment.) The rest plan to join the complaints filed last week, according to their attorneys.

Guardian's Munn told BuzzFeed News that "no connection has been established between any Guardian product and the unfortunate adverse event alleged" in Texas. He also said the company "is committed to the quality and safety of all of its compounded products and has a rigorous quality assurance program in place."
The surgeons disagree. A spokesperson for Park Central Surgical Center said, "We were devastated to learn that some of our patients may have been harmed by a product prepared by Guardian." The center has stopped using the product and the pharmacy, and notified patients and the FDA, the spokesperson said.
Last spring, when his patients were reporting vision loss, Whitman blamed Guardian in an interview with the Dallas Morning News. Although he felt "a little bit hopeless," he said he was "more angry at the compounding pharmacy for making something that injured our patients." The clinic has also said that the problems were not caused by "any surgical technique." Key-Whitman declined to comment for this story, and surgeons Whitman and Lee did not respond to requests for comment.
Whitman's patients included Van Vandiver, a retiree in the town of Lindale, Texas, who had the surgeon remove a cataract in his left eye in February 2017. Two weeks later, Vandiver began having headaches and blurred vision. He told Whitman about them, but "they were dismissed as issues that would eventually clear up," according to court filings.
So Vandiver returned to have the surgery on the other eye. By the end of March, he could not see the big "E" on an eye chart. Everyday activities — driving, mountain biking, woodworking — are no longer possible for him, according to court filings.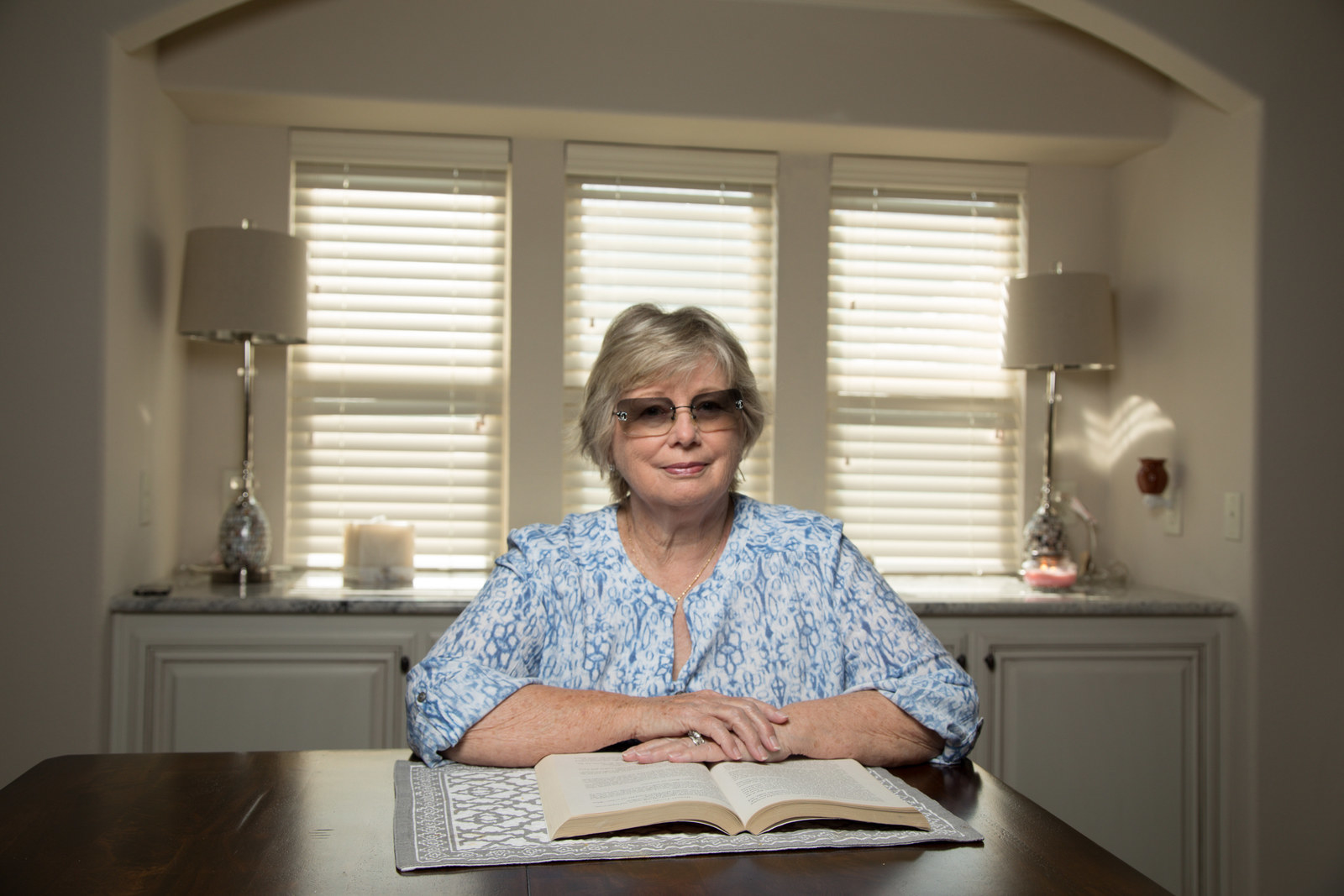 Sue Pope, 72, was enjoying a retirement filled with cruises to destinations like Alaska and the Panama Canal. In hopes of seeing them more clearly, she went to Key-Whitman last January to have the cataract removed from her right eye.
When her eye patch came off a few days later, "I saw these blades that looked like ceiling fans going around and around and around," recalled Pope, who lives outside Dallas in Wylie. They never went away. She trips over curbs and stairs because she has lost her depth perception. She can't drive on freeways anymore, and never drives at night. At best, she figures her right eye is capable of seeing 10% of what it once could.
"What they did was completely criminal," she told BuzzFeed News, "and I think that I was used as a guinea pig."
Cecelia Griffin, 58, of Edgewood, Texas, was nervous about cataract surgery. But as a grocery store merchandiser, she was constantly bending over to shelve snacks, and was frustrated that her glasses would slip off. Plus, she'd seen so many commercials for the procedure on TV, full of people marveling over their newly clear vision. She figured it was worth having it done, starting with her right eye.
But by the time of her follow-up appointment two weeks later, the sight out of that eye was filled with black dots, and she was unable to focus on anything that wasn't close by. Now, she comes home from work exhausted from straining her good eye, which, she fears, could someday go bad too.
"I went in to have a procedure done to help my vision so I wouldn't have this problem," she said. "And I trusted somebody and my fears came true."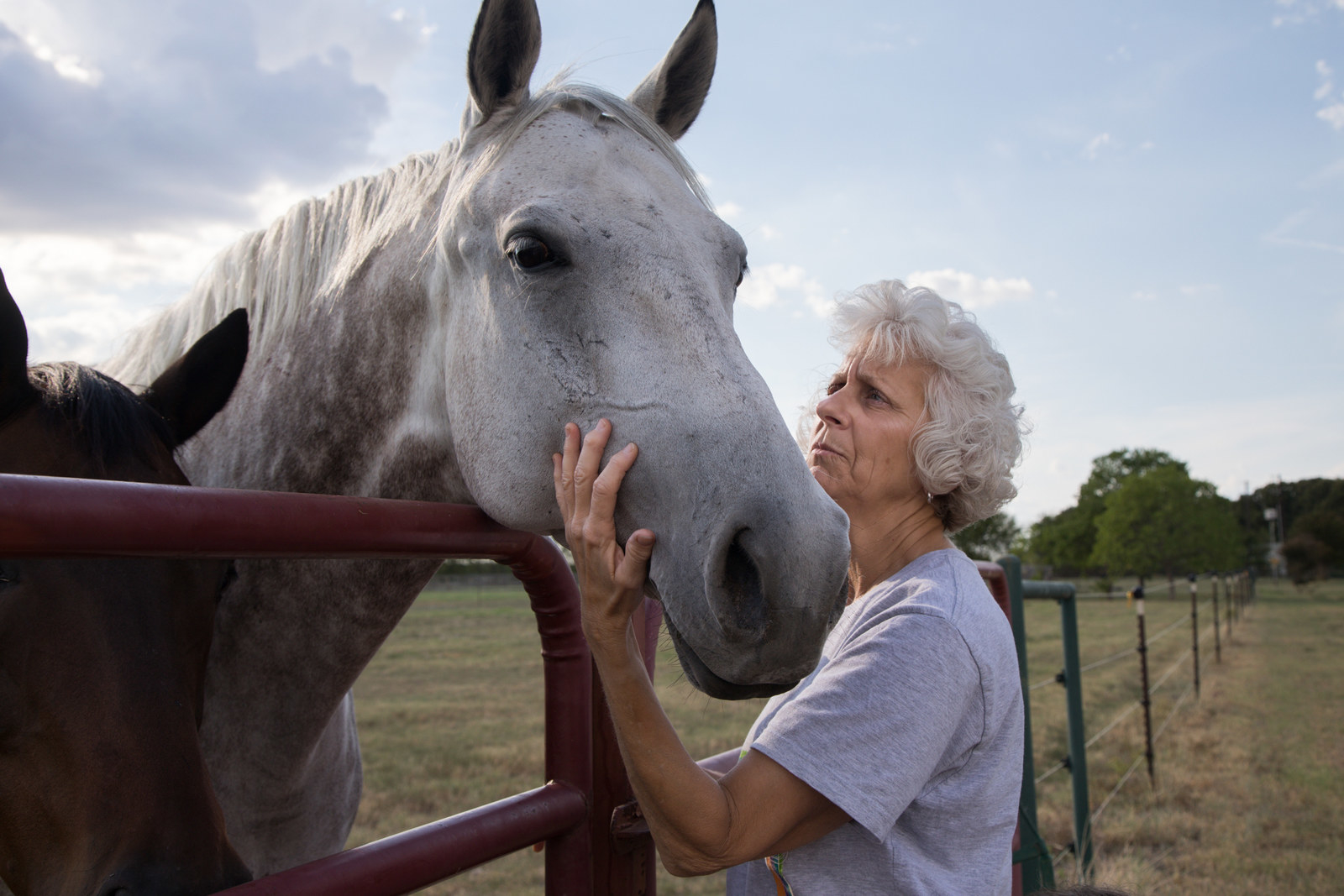 During a congressional hearing in January, FDA Commissioner Scott Gottlieb acknowledged that, despite increased federal oversight of compounders, patients are still getting hurt from a variety of drugs.
Since the Drug Quality and Security Act was passed in November 2013, Gottlieb said, the FDA has overseen more than 150 recalls of compounded drugs and sent more than 180 warning letters. The agency has noted problematic conditions in the "vast majority" of nearly 500 inspected facilities. This month, the FDA said that it and the Department of Justice planned to step up enforcement "against compounders that threaten public health."
Year after year, people report getting sick or worse from compounded drugs. In 2013, 15 patients developed blood infections after receiving infusions of a compounded medication contaminated with bacteria, leading Specialty Compounding to issue a recall in Texas. (Although Speciality was not found guilty of any wrongdoing, it entered a settlement that restricted it from making certain drugs. It is now closed, according to an attorney.)
In 2015, a 22-year-old woman in Texas died after using a pain cream that contained a muscle relaxant and the powerful anesthetic ketamine. The compounded creams turned out to be part of a $17 million health insurance fraud scheme involving two pharmacies, Diamond Pharmacy and Save Rite, whose leader was convicted and sentenced to 14 years in prison.
In 2016, three babies at an Indiana hospital received compounded painkillers that were almost 25 times as potent as they should have been. One had to be airlifted out to another hospital for treatment. Afterward, two executives from Pharmakon Pharmaceuticals were indicted on 10 federal charges related to selling those and other drugs. (One has pleaded guilty, and the other not guilty.)
"A few people die here, a few people die there, and nobody knows it's happening across the country."
Since 2001, at least 1,416 injuries, including 115 deaths, have been linked to compounding errors or potential errors, according to the Pew Charitable Trusts, which says those figures are almost certainly incomplete.
"It's always been a problem with pharmacy compounding: A few people die here, a few people die there, and nobody knows it's happening across the country," said Sasich, the Ontario pharmacist.
Some of that bad behavior is conducted by pharmacists who were punished for violations in the past — then moved on to the next gig. For example, two of the executives at Guardian, which is now accused of blinding people, have previously helped run illegal drug-dealing operations.
Guardian's head pharmacist, Waldrick Lynn Lemons, used to work at Friendly Pharmacy, a now-defunct internet business formed in Garland, Texas, in 1999. According to court documents, Lemons illegally filled online orders for prescriptions, signed by a doctor who never met or spoke with customers.
In a northern Texas district court, Lemons argued that he wasn't part of the pharmacy's inner circle, didn't share its profits, and was merely "a conscientious, yet unwitting, pharmacist working in a 'climate of activity that reeks of something foul,'" according to records. But during his tenure at Friendly, from April to September 2000, the pharmacy filled more than 1,000 prescriptions a month for prescription drugs, including many doses of the painkiller known as Vicodin. An employee also testified that Lemons expressed concern about the pharmacy's legality, and Lemons lied to an inspector about who the pharmacy's customers were, according to court records.
In 2003, Lemons was convicted of conspiracy to distribute a controlled substance, a felony offense. The court put him on probation for five years and house arrest for 180 days. On top of that, in 2006, the Texas pharmacy board suspended his license for five years and ordered him to pay a $1,200 probation fee, according to disciplinary records. (Lemons did not respond to a request for comment sent to Guardian.)
During the same period, Munn, Guardian's current president, was the head pharmacist and president of a Dallas-based online pharmacy that sold millions of Vicodin pills and other prescription drugs without valid prescriptions. Those sales made Madison Pain Clinic a $24 million enterprise, according to federal prosecutors. (The owner of Madison, David Allen Vogel, was convicted of money laundering and illegal distribution of controlled substances, ordered to repay the government, and sentenced to prison for 20 years.)
Madison's customers filled out an online form with their symptoms and ordered prescriptions without ever getting examined by a doctor, and Munn approved many of them, according to Texas pharmacy board disciplinary records. In 2007, he allegedly processed nearly 2,300 invalid prescriptions for patients around the country. Munn neither admitted nor denied the allegations before the board in 2009, but his license was suspended for five years and he was ordered to pay $1,200 in probation fees.
Munn's suspension wasn't up until the end of 2014, but his other company, the pharmacy that started in 1997, apparently continued to operate during that time. The business has had a few different names over the years, including Melrose Pharmacy Services, state records show. It became Guardian Pharmacy Services in 2011, but two years later, the state of Texas ordered it to cease operations for tax-related reasons.
By 2016, Munn was filing paperwork to reinstate the business. And within a few months, he was facing a new set of problems with the law.
First there was the FDA inspection, prompting the syringe recall. Less than a year later, in July 2017, the agency alerted doctors of the shoddy TriMoxi injections prepared by Guardian.
Four months after that, the FDA rattled off a host of apparent violations in a warning letter to Guardian. Yet another inspection in April of this year yielded a new set of alleged violations related to contamination. And in July, the FDA published its tests of Guardian's botched TriMoxi, which found the unusually high amount of poloxamer.
Guardian denies allegations that it was negligent in compounding the medications. In response to the April inspection, Munn once again promised to make improvements and argued that Guardian was being held to unfair manufacturing standards, according to a letter that has not been made public but was obtained through a records request.
Even after all that, now two years after the FDA's first inspection, Guardian has a clean disciplinary record with the Texas pharmacy board, according to the board's website as of early September. As of this summer, Munn and Lemons have also not been disciplined by the state for anything they've done at Guardian.
Allison Benz, the pharmacy board's executive director, declined to comment on whether Guardian was under investigation. She said that when pharmacists with disciplinary records apply to start new pharmacies, the board weighs several criteria in deciding whether to approve them, including the severity of their past actions and the time that's lapsed since.
To this day, Guardian appears to be operating as usual. Its answering machine prompts refill-seeking customers to leave a message with their prescription number. Their order, a woman's voice promises, will be processed the next business day.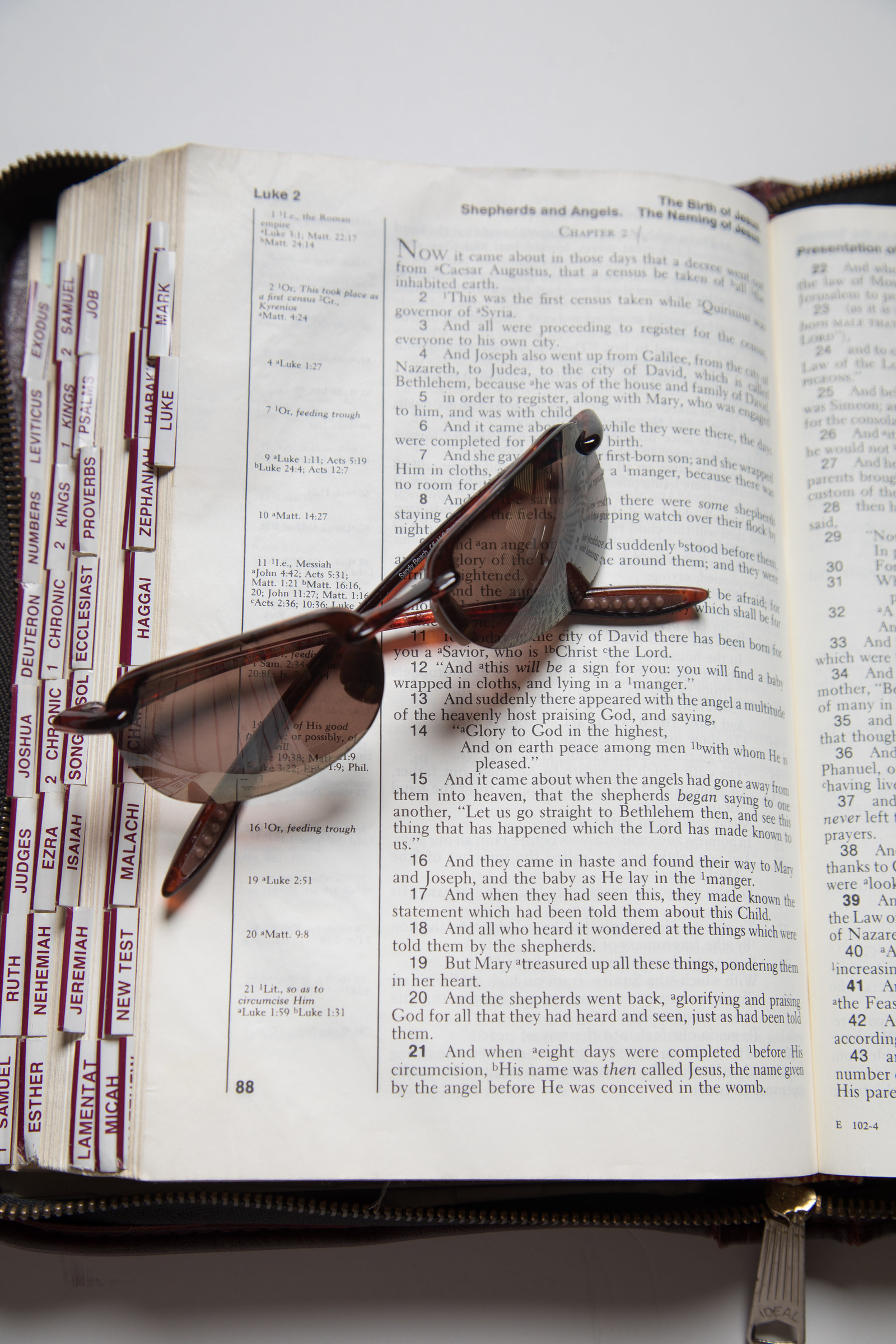 Guardian isn't the only company accused of botching the cataract patients' eye injections. The Professional Compounding Centers of America — the "mothership" of compounding, as one pharmacist puts it — may also be to blame.
PCCA, headquartered in Houston, is not a compounder itself, but it's the largest distributor in North America of formulas and ingredients to compounding pharmacies that pay membership fees. The Texas lawsuits accuse PCCA of supplying Guardian with a defective formula that it failed to properly research, test, and inspect, as well as warn about its risks.
In a March 10, 2017, email to a Key-Whitman employee, made public in court filings, Guardian's president, Munn, wrote that the TriMoxi formula it used "initially came from the PCCA consultant that works on and prepares requested formulas for members (like Guardian)." He added that although Guardian didn't have paperwork "on the 'original' Imprimis formula," the PCCA consultant had previously worked with Imprimis. The relationship between those two companies goes back several years: PCCA invested $4 million in Imprimis in 2012, according to financial filings.
PCCA told BuzzFeed News it has had no involvement with Imprimis's operations nor the development of TriMoxi. It also said that Munn's email was inaccurate. The company has never employed a consultant who worked on Imprimis's TriMoxi formula, a spokesperson said, and its pharmacy consultants do not prepare formulas.
What's more, PCCA denies all of the lawsuits' allegations. "Any statement that PCCA 'supplied' Guardian Pharmacy Services with a 'defective TriMoxi formula' is completely false," a spokesperson said in a statement to BuzzFeed News. TriMoxi is not, and has never been, in PCCA's database of formulas, the spokesperson said.
But PCCA has been linked to at least one similar case in the past. During a cataract surgery in 2009, a Florida woman was injected with a compounded medication that, she alleged in a lawsuit, blinded her left eye. The compounder, AnazaoHealth Corporation, in turn blamed PCCA for providing it with a "negligently written" formula. Anazao alleged that it had followed the recipe exactly, but that PCCA later corrected it without telling Anazao about the change. The case was eventually settled for an undisclosed amount, and PCCA denied any responsibility for the alleged injuries.
PCCA has also clashed with federal regulators. A 2001 FDA warning letter, for example, said that PCCA had failed to make sure that penicillin shipments weren't being contaminated by other antibiotics. (PCCA said there was no contamination found and the issues raised in the letter were resolved.)
In 2006, US marshals and the FDA raided PCCA and seized more than 300 bottles of four medications meant to be sold to compounding pharmacies. Those allegedly "misbranded" meds included domperidone, a drug not approved for use in the US. (PCCA says that the FDA's warnings about domperidone were not clear or legally binding, and that it did not violate federal or state law. Under a 2009 settlement in which PCCA did not admit to wrongdoing, it agreed to destroy the seized drugs because they were old, not because they were illegal, according to PCCA.)
But from 2012 to 2015, as the California pharmacy board later found, PCCA was still selling hundreds of orders of domperidone to at least 113 pharmacies. In February of this year, its license in California was put on probation for a year, and it was fined $5,500, under a settlement agreement, again not admitting to any wrongdoing.
More troubling conditions turned up in a 2017 FDA inspection of PCCA, including failures in its drug quality-control process and failures to properly clean the equipment used to repackage medications. PCCA says it immediately corrected the problems.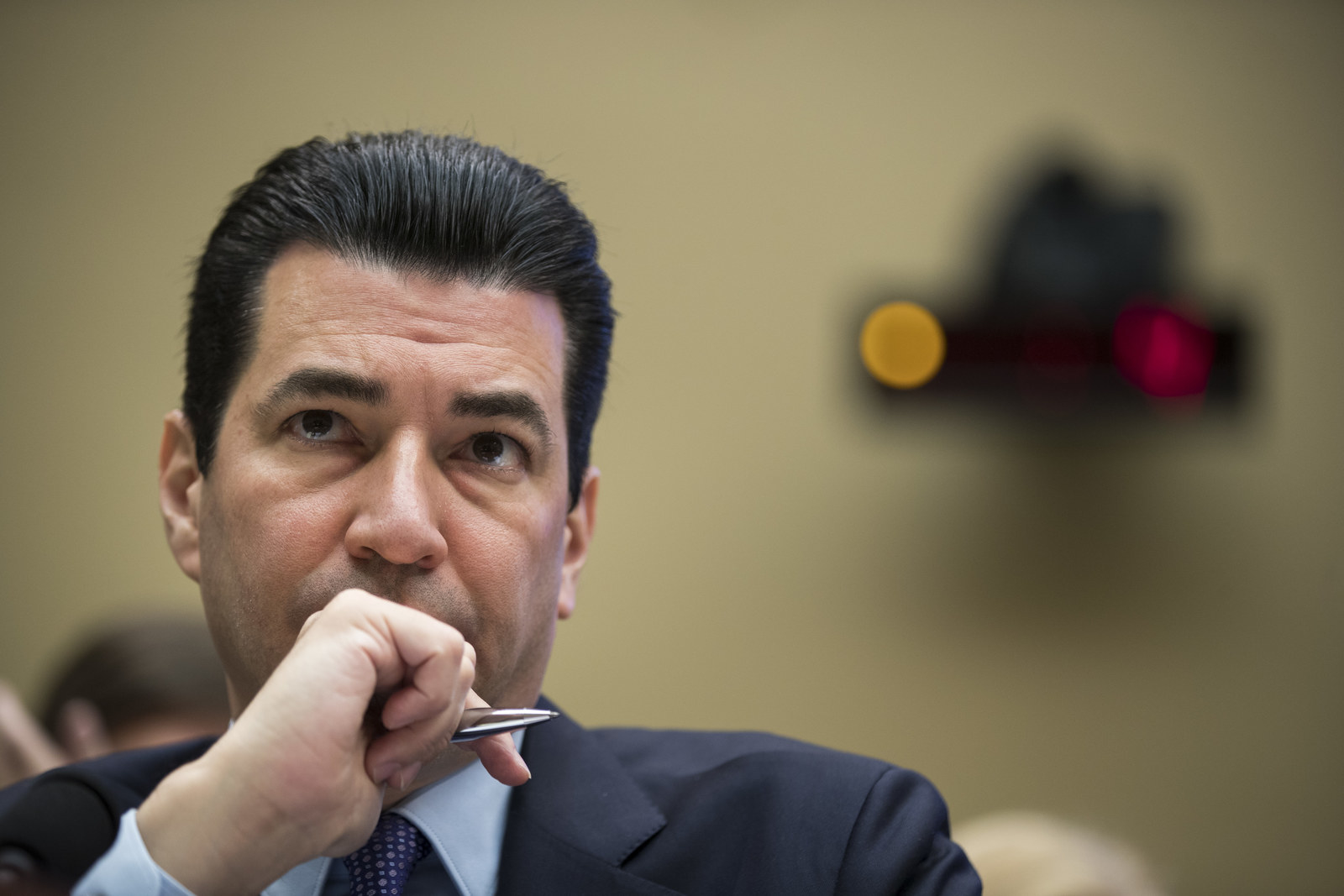 Experts who track the compounding pharmacy world don't agree on the best way to regulate it.
Some say the 2013 Drug Quality and Security Act is making the industry better, albeit gradually. Research by the Pew Charitable Trusts, for example, shows that most states have toughened requirements for pharmacies compounding drugs that need to be kept sterile. Those include strengthened manufacturing standards and prohibitions from making drugs without prescriptions.
Elizabeth Jungman, Pew's director of public health programs and a former US Senate staffer who worked on the 2013 law, noted that the FDA is still drafting guidelines for how to comply with the law.
"The idea that it didn't immediately, the day the law passed, transform everything, is not at all surprising," she said.
"You've actually done very little to prevent this from happening again."

But others say that industry lobbying watered down the bill so much that it's basically useless.
"You've actually done very little to prevent this from happening again," said Kevin Outterson, a health law professor at Boston University, who was part of a commission that proposed responses to the Massachusetts disaster. "I hope I'm wrong — I hope nothing like this ever happens again — but there's very little in the DQSA that was really going to make you feel good that [that] tragedy wasn't going to be repeated."
Andrew Sommerman, one of the attorneys for the Dallas patients, says that his clients, who will likely never regain their full sight, are each seeking at least $1 million for their injuries. "It is a poor substitute, but it is the only one the law allows," he said.
He says that the case should serve as a wake-up call to compounders like Guardian. "We hope that our victory in this case will send a message to the compounding industry, one that says you cannot skirt the rules of the FDA, or safe and effective rules associated with drugs and pharmacies, by creating drugs in a roundabout way," he said.
Cosby, the former trucker, has a simple wish for all the businesses involved. "I wish all of them would have to shut down," he said.
No matter what happens to Guardian, PCCA, or the eye surgeons, Cosby doesn't expect he'll ever again get behind the wheel of a truck. He used to coach youth football and basketball, and umpire baseball games. He used to hunt and play golf. Nowadays, he can barely make out Food Network shows on the newly purchased, nearly 7-foot TV screen in his house, where the lights remain on around the clock.
Sometimes, he said, he sees commercials for Key-Whitman.
People in the commercials say, "Come see us — we'll change your life," Cosby said. "I've never seen a truer commercial in my life." ●