Get To Know Your Poop Bacteria With This New iPhone App
A company called uBiome wants to bring microbiome testing and research to the masses. But there are limits to what you'll learn, and unlike in traditional research, you pay to participate.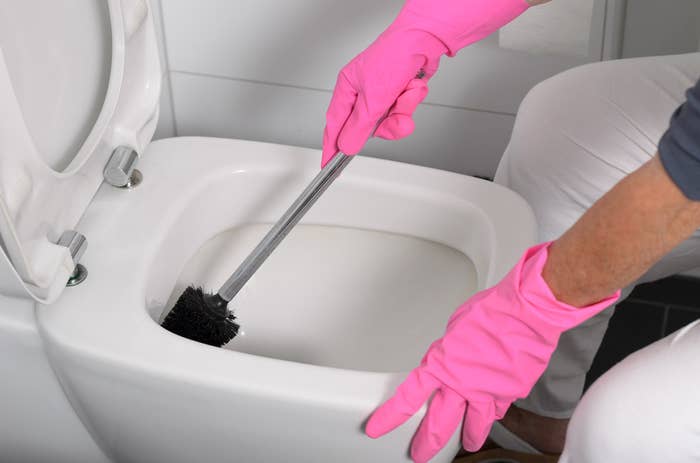 The bacteria in your gut, long overlooked and considered unglamorous, is now one of the hottest subjects in biology. These trillions of food-digesting microbes seem to play a significant role in our health and ability to fight disease, though scientists are still trying to pin down exactly how they do so. Now a startup that's conducting a giant, crowdsourced microbiome study is extending that work via a new iPhone app with an eye toward better understanding how your gut may influence your weight.
But there's a catch: Unlike traditional clinical studies, if you want to take part in this one, you'll have to pay up.
uBiome, a biotech startup that began life with a crowdfunding campaign in 2012, sells $89 gut bacteria sequencing kits — think of them as the bacteria equivalent of 23andMe's DNA spit kits, but grosser. Swab some poop off your toilet paper, take uBiome's health and lifestyle survey, and a few weeks later the company will show you how your microbiome compares to those of others who've done the same test, publicly available microbiome study data, and (if you're a gut bacteria enthusiast) any earlier samples you've submitted.
Yet participants' information will be used to create products sold for profit. In addition to charging participants, uBiome is using their data to create diagnostic tests and may someday open it up to pharmaceutical companies. The service also won't give you a diagnosis or any actionable advice about changing your diet or health: The microbiome is complex and ever-changing, so there is no "normal" or "healthy" one to aim for.
Still, uBiome notes that studies have linked various lifestyle and medical factors — like being vegetarian or taking antibiotics — with differences in microbiome profiles, even if the exact nature of those relationships aren't clear. According to uBiome, tens of thousands of people have already submitted samples.
The startup has now adapted that service into an iPhone app available today. Built with ResearchKit, Apple's open-source software platform that lets iPhone app users participate in clinical studies, the app quizzes people about their diet, exercise, and other weight-related lifestyle factors before directing people to send in a bacteria sample.
Notably, uBiome is the first for-profit company with a ResearchKit app that requires people to use or buy its product. All seven other apps on the platform are led by universities, nonprofits, and academic medical centers, though there are others in the works at pharmaceutical companies.
uBiome CEO Jessica Richman says the app is an extension of the company's mission to democratize research through the Internet. "Previously, the only science that could get funded was through research grants given to senior researchers," she told BuzzFeed News. "When you have crowdfunded science or citizen science, and citizens can support science they want to do on their own bodies, you have a tremendous opportunity for people to research things interesting to them and not to anyone else."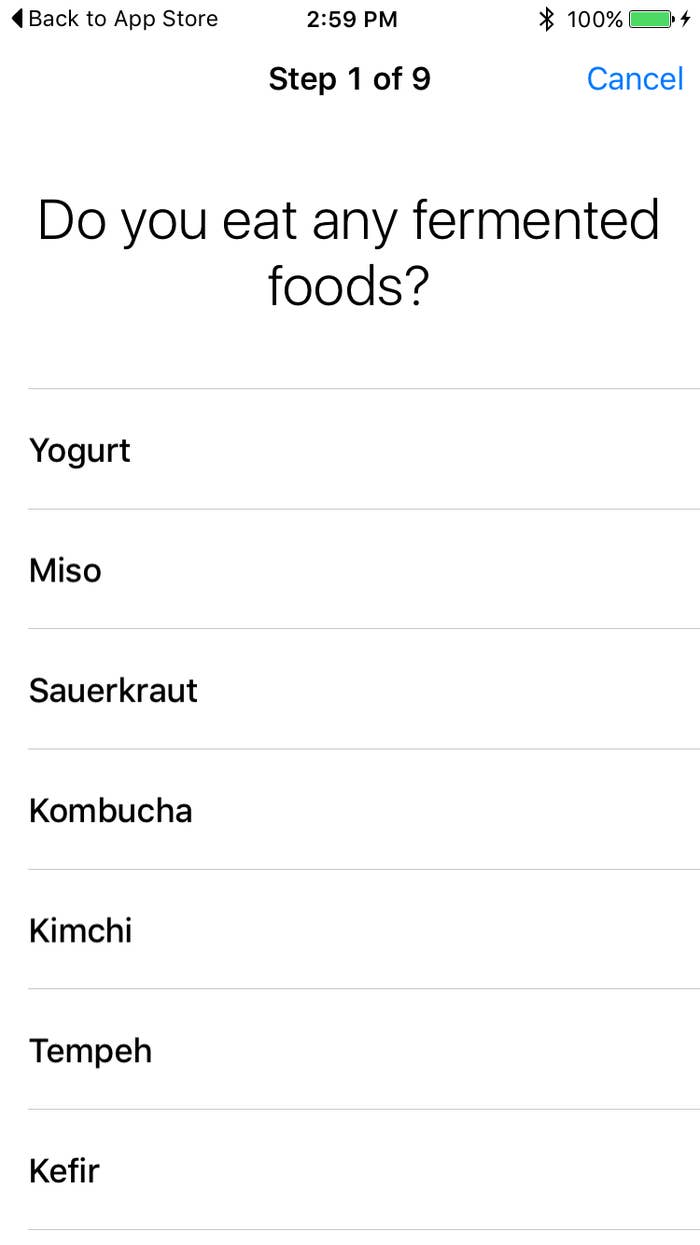 Citizen science sometimes ruffles the feathers of traditional science. In late 2012, the co-founders — Richman and Zachary Apte, a University of California, San Francisco, student — raised $357,000 on Indiegogo to start the company and send kits to donors. But some scientists took them to task for announcing a study of human samples without first hiring an independent review board — a third-party group that monitors ethical and safety issues in human research. Richman and Apte responded that, as bootstrapping entrepreneurs, they lacked the thousands of dollars to pay for such a board before their campaign; they did so once the funds were raised and before samples were processed. uBiome has since raised more than $4.5 million from Andreessen Horowitz and the tech incubator Y Combinator.
The iPhone app, which is free to download, aims to show how microbiomes differ among people with different eating habits and weights, like being on a high-fat, high-carb, vegetarian, or Paleo diet or trying to gain or lose weight. The first 1,000 users will get a uBiome kit free; the rest will have to pay for kits that normally range from $89 to $399 at a 50% discount (or 20% off a subscription that delivers kits monthly). A "buy" button in the lower-right corner takes them to uBiome's website to complete the purchase; the only way to be a participant is to be a customer.
One criticism against uBiome has been that in traditional studies, research subjects don't have to pay to participate. Richman noted that the company has given away kits numbering in the "mid-thousands," including to people with infections and inflammatory bowel disease (conditions believed to be linked closely to the microbiome).
Richman argues that uBiome, as a for-profit, can't make its services free to everyone. "If you can't afford $89, you can't have science done for you," she said. "But while still being a business, we try to support the kinds of studies that will generate data we think should exist."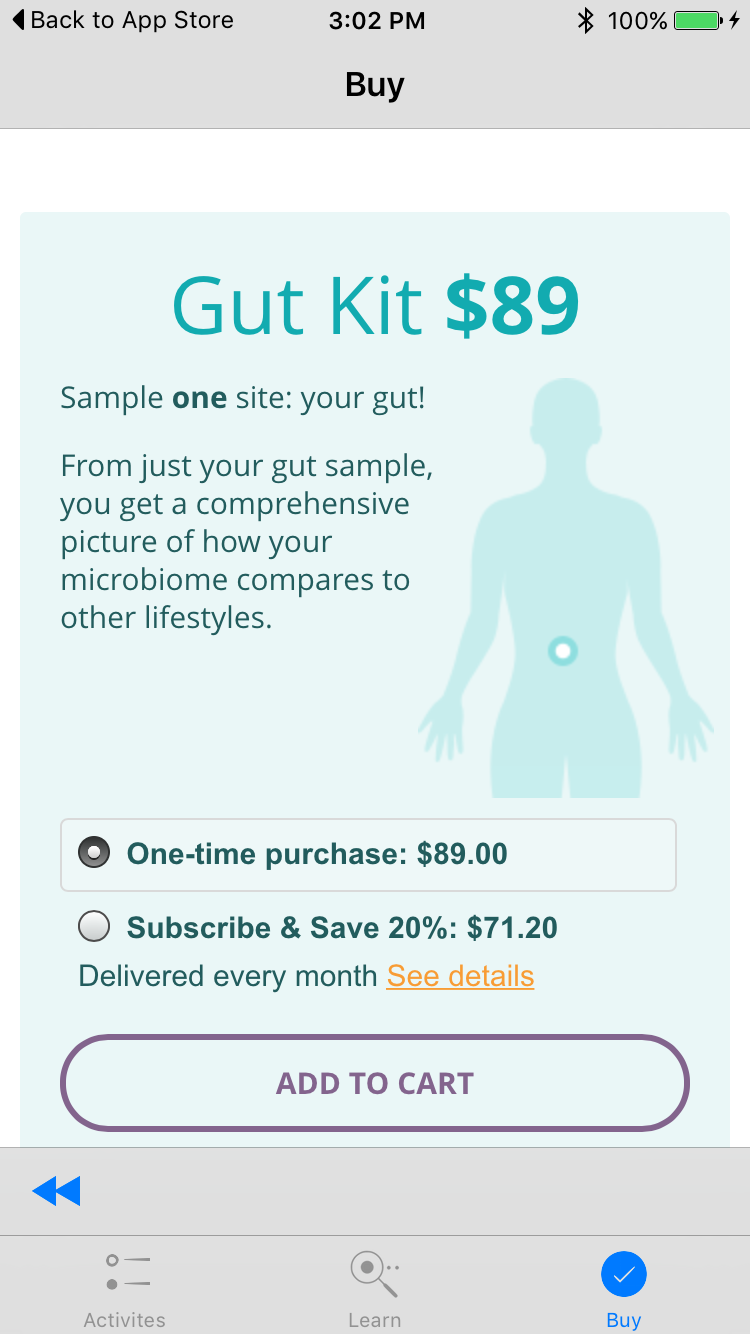 So if you can afford a kit and you do participate in a uBiome study, who has access to your gut biome data and what might be done with it? Richman told BuzzFeed News that uBiome is using the anonymized data to develop diagnostic tests, the kind your doctor would prescribe for you and that would be processed by a lab, for yet-to-be-announced medical conditions. They'll be available next year.
In addition, the data is provided to researchers on a case-by-case basis; participants can opt out of research at any time. To date the company has conducted joint studies with the University of North Carolina, Chapel Hill, and Stanford University, among others. It hasn't yet partnered with any pharmaceutical companies, but it clearly hasn't ruled out that possibility. "We have a lot of talks with pharmaceutical companies," Richman said. "I think it's valuable to do and something we look forward to doing. This is something good for consumers — us and them — to pay for something that helps make valuable new products, but it's not something we're doing right now."
Unveiling ResearchKit in March, Apple portrayed it as a tool that would democratize research. "With hundreds of millions of iPhones in use around the world, we saw an opportunity for Apple to have an even greater impact by empowering people to participate in and contribute to medical research," CEO Tim Cook said in a statement. But at least a part of that democratization is going to include commercialization, as for-profit entities find ways to use ResearchKit. In contrast, while researchers at universities or academic medical centers sometimes turn their discoveries into products or license them to industry, their primary goal is supposed to be doing objective research for research's sake, regardless of whether it becomes profitable later.
The uBiome app's fine print acknowledges that this dynamic can get tricky. "uBiome is a private company and the Chief Scientific Officer of the company is also the Primary Investigator (head of research) of this study," it reads. "There may be a conflict of interest between these two roles; however, the Primary Investigator is obligated to hold the interests of research above those of the company for purposes of the research study."
At the same time, people are clearly interested in direct-to-consumer scientific services. 23andMe, whose model is similar to uBiome's, has genotyped the mailed-in saliva samples of more than 1 million customers. In many ways, Richman has a point: The National Institutes of Health, which has funneled $153 million into microbiome research, won't tell you personally what your gut bacteria look like or what they might mean. And now you can add to that knowledge by opening your phone. "People can be part of science in a new way that wasn't possible," Richman said.