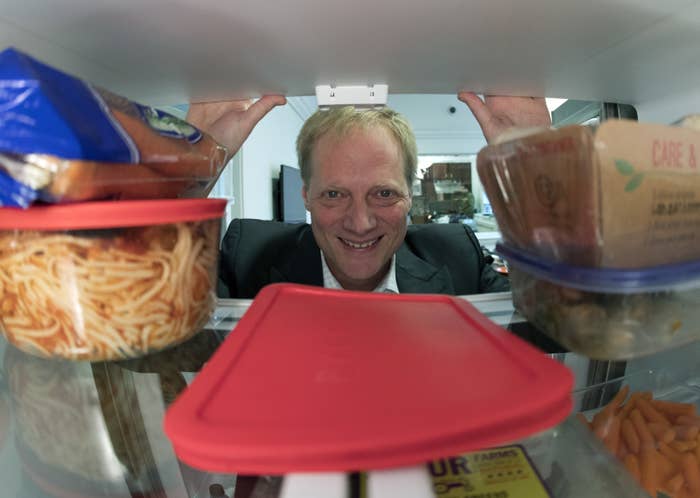 Cornell University food behavior scientist Brian Wansink has retracted yet another problematic study. This makes his fourth full retraction this year, along with at least eight corrections published or forthcoming.
The just-retracted paper, which looked at the shopping habits of World War II veterans, was published in 2016 in the journal Frontiers of Psychology. In a retraction note posted on Friday, the editors wrote that they have found "there is no empirical support for the conclusions of the article."
The editors wrote that someone had alerted the publisher with concerns about the article's validity. The journal decided to withdraw it after an expert evaluated the study's raw data, according to the editors. The specific nature of the errors was not disclosed.
Late Monday, Wansink said that the study had been based on accidental data duplications in the original spreadsheet files. "I should have caught this mistake," he told BuzzFeed News by email.
In reanalyzing this data, his team "found three or four surveys that had been entered into the data set twice," he wrote.
After the semester, Wansink and his collaborators will be reviewing the papers from the now cleaned-up dataset and issuing more corrections as needed, Wansink added. (Read more of his statement below.)
Wansink did not respond when asked whether he would be releasing the underlying data. And Gearóid Ó Faoleán, ethics and integrity manager at Frontiers, the publisher of the journal, told BuzzFeed News that it could not release the data because it involves human subjects.
"However, Prof Wansink has stated that he will be releasing this data following the conclusion of outstanding discussions with other journals / publishers," Faoleán said by email.
Cornell did not immediately return a request for comment.
Wansink has faced scientific misconduct allegations for at least 50 of his studies. Journals have so far retracted four papers — one of them twice, as BuzzFeed News reported last month — and corrected (or planned to correct) at least eight.
The latest forthcoming correction, as BuzzFeed News reported earlier this week, was about the habits of household cooks. A ninth article, about vegetable-naming, also stands to be corrected or retracted.
The study just retracted was reportedly based on surveys of 355 World War II veterans and their shopping habits. Those who experienced heavy trauma in combat, versus those who experienced light trauma, tended to be more open to switching brands, trying new products, and buying the cheapest option, the authors claimed.
BuzzFeed News first reported in August that Wansink and his collaborators were re-examining a batch of papers about World War II veterans, including the newly retracted article.
In addition to Wansink, the paper's authors were Marc Rockmore, an economist at Clark University, and Ozge Sigirci, a former graduate student in Wansink's Food and Brand Lab at Cornell. Neither Rockmore nor Sigirci immediately responded to requests for comment.
A year ago, Wansink praised her as "the grad student who never said 'no'" to doing extra data analyses in a blog post that kicked off the subsequent flurry of outside criticism and corrections.
Sigirci has also collaborated with Wansink on one other article that has since been retracted and three others that have been corrected.
CORRECTION
A total of three papers by Ozge Sigirci and Brian Wansink have been corrected, in addition to two retracted. An earlier version of this story misstated the number of corrected papers.
UPDATE
Here is more of Brian Wansink's statement to BuzzFeed News:
"This data was entered in two different spreadsheet files in the year 2000 (back when spreadsheets could hold less). When these two files were merged for the analysis, they were mistakenly merged based on line numbers (line 1 with line 1 in the second file) instead of by person (person #10345 with person #10345 in the second file). I should have caught this mistake. Although the results are still directional, they are much less strong and we agreed to retracting this article.
"While reanalyzing this data we found three or four surveys that had been entered into the data set twice and we also found an extra 300+ individuals whose surveys had have arrived late and were not included in the analysis for this particular paper. We've cleaned this new, larger data set and removed the duplicates. When our classes are finished for the semester, the different author teams will be reanalyzing the related papers from this data set and contacting the editors with corrections. If the corrections are substantive, there might be forthcoming corrigenda."
UPDATE
This story has been updated with comments from Frontiers of Psychology.