Whether Tony the Tiger is declaring Frosted Flakes "grrreat" or a manic bird is going "cuckoo for Cocoa Puffs," food commercials remain mainstays of after-school TV even as childhood obesity has become a health crisis.

For the last decade, the food industry has defended those ads in part by saying its products are relatively healthy — according to nutrition criteria it has set for itself. But a new report says those criteria are rife with loopholes.
In 2006, in the face of criticism that their cereals, juices, crackers, and other products were fueling skyrocketing rates of obese and overweight children in the US, food manufacturers volunteered to change their marketing practices. Today, Kellogg's, General Mills, McDonald's, and 15 other companies have agreed to only advertise "healthier dietary choices" that meet "rigorous standards" for calories, sugar, sodium, and fat to children under 12. (Some of those companies, including Coca-Cola and Hershey, go a step further and pledge to not advertise to kids at all.)
The number of food ads on kids' TV shows declined by 45% from 2007 to 2016, and internet ads aimed at children have decreased too, according to the new report, published in December by researchers at the University of Connecticut.
Still, children are watching a lot of food ads on other shows — and not many of them are for healthy foods, the researchers found. The companies are using watered-down standards to justify advertising Goldfish, Lucky Charms, Trix, Fruit by the Foot, and other snacks that are high in sugar and otherwise low in nutritional value, the researchers say.
"The bottom line is there are lots of these little loopholes," Jennifer Harris, an associate professor in allied health sciences and leader of the report, told BuzzFeed News.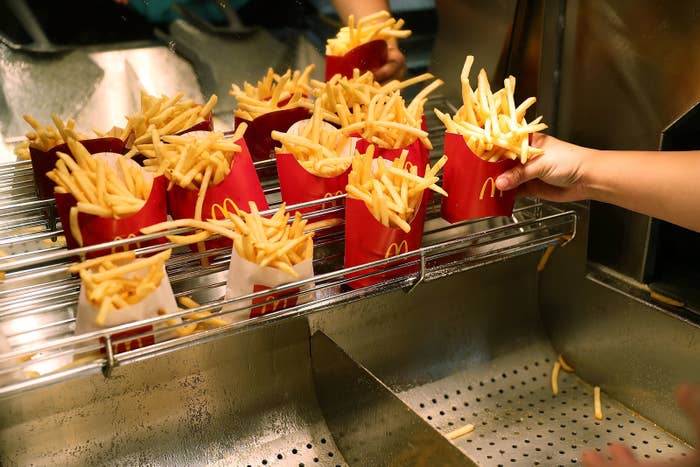 The Children's Food and Beverage Advertising Initiative, an industry group that represents the 18 companies, defended the products.

"A lot of times, people react to the names and focus on particular foods or iconic brands," Maureen Enright, director of the initiative, told BuzzFeed News. "Foods have been reformulated. The ones that are frequently advertised have made improvements." She said that sugar levels have dropped, for example, and nutritious ingredients, such as whole grains in cereals, have become more common.
Foods that can be advertised to kids 11 and younger under the industry's self-established criteria include Cocoa Puffs, Cinnamon Toast Crunch, Cookie Crisp, Kellogg's Rice Krispies, Fruity Pebbles, Capri Sun, and Happy Meals from McDonald's.
One example of a loophole cited by Harris: "Low-calorie" beverages are exempt, which leaves the Kraft Heinz Company free to advertise the 30-calorie Capri Sun Roarin' Waters, even though it has added sugars and artificial sweeteners, and despite its "tropical" flavor, no fruit.
McDonald's can advertise Happy Meals because the Chicken McNuggets, fries, and burgers are served alongside apple slices and milk. The University of Connecticut researchers have raised concerns about their calorie and sodium levels, although the restaurant chain has been making healthier tweaks to the meals over the years.
"Since 2012, McDonald's USA has served more than 2.8 billion servings of fruit and low-fat dairy products in kids' meals and we're proud of how we're continuing to raise the bar on the food we serve at McDonald's," company representative Andrea Abate told BuzzFeed News by email.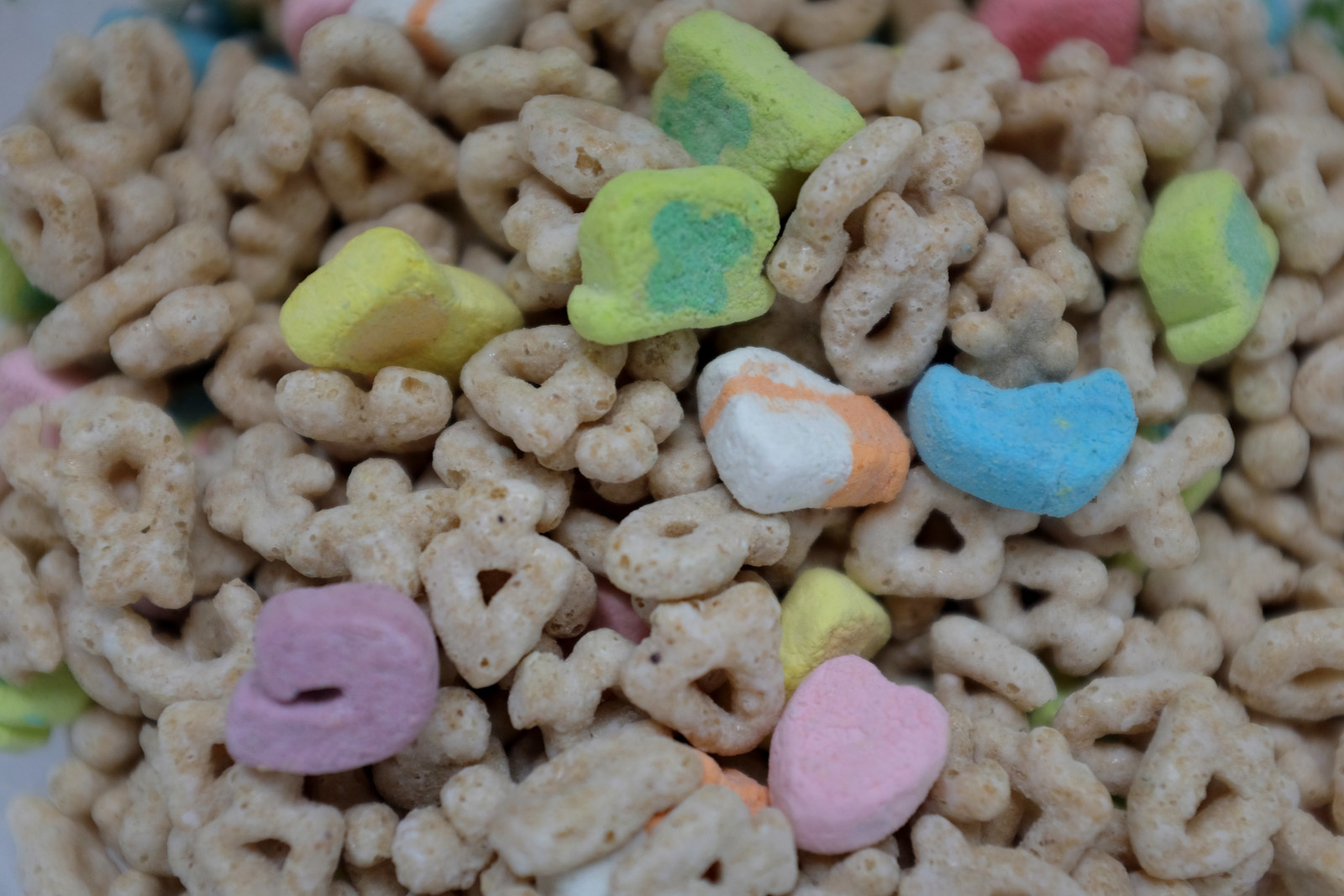 The industry's "healthy" criteria require that products limit levels of some nutrients (like sodium) and include other nutritious ones (such as iron). But this system, Harris pointed out, creates the sometimes false appearance that a snack is healthy overall.

"If it has added vitamin C, then it counts as a positive, which is what happens with Popsicles and fruit snacks," Harris said. But most children in the US are not deficient in vitamin C.
Roughly 20% of school-aged children in the US are obese, according to the Centers for Disease Control and Prevention. The factors behind obesity are complex, but among them are foods high in added sugars and fat.
In the new report, Harris's team looked at more than 300 products approved by the Children's Food and Beverage Advertising Initiative to be advertised as of January 2017. The researchers graded the products according to two sets of nutrition criteria: the US government's standards for products that can be sold to children in schools, and a 100-point scoring system for products that can be advertised to children in the UK. (A score below the mid-60s is considered unhealthy, Harris said.)

Most of the items failed to meet either standard due to high sugar, fat, or sodium levels. There were a few exceptions: Virtually all of the yogurts, for example, were in the clear.
But nearly 85% of the cereals did not have healthy scores by UK standards. Goldfish, Popsicles, Betty Crocker Fruit Snacks such as Fruit Gushers and Fruit Roll-Ups, and many other products in a handful of categories, from assorted grains to cheese products, did not meet either the UK or US school standards.
"Campbell's goal is to help families to make healthy lifestyle and dietary choices, and we are committed that the products we advertise to children are sound food choices," Thomas Hushen, a representative of the Campbell Soup Company, which makes Goldfish, told BuzzFeed News by email.

The companies' self-established standards were developed by in-house nutritionists and food scientists, and the group says they are based in part on the federal government's 2010 dietary guidelines for Americans. Updated guidelines have since been released for 2015 to 2020, and Enright said the companies are reviewing them.
Enright also said that food sold in schools shouldn't have been a direct comparison in the new report. With food sold at retail, "it's just a larger customer base and varieties there have to meet the demands and tastes of the overall population and children," she said.
In a statement, the Children's Food and Beverage Advertising Initiative said that it recognizes "that childhood obesity remains an enormous problem."
But at the same time, the organization said that companies had kept their promise and made progress. The report, it said, "noted measurable improvements in food advertising directed to children."