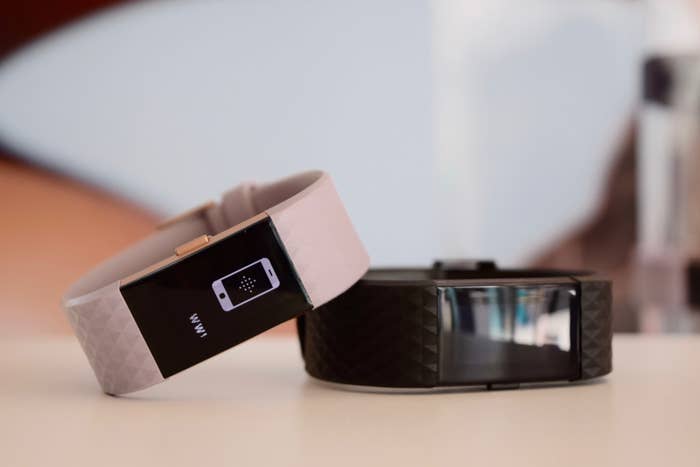 Of Fitbit's many wearables, the most popular have been the heart rate-tracking Charge HR and its first wristband, the Flex. Now, the company is unveiling new versions of both with hardware and software features meant to address some of Fitbit users' longest-standing desires: Water-proofness, and tools that give people a more comprehensive and personalized view of their fitness levels.

The Charge 2 and Flex 2, both of which are available for preorder starting today, also come in sleek new designs and with fashionable accessories designed to make their products look more like jewelry and less like typical fitness-trackers.
The Charge 2, which will ship in September, and the Flex 2, available in October, mark the first time that Fitbit has reimagined any of its existing devices. As it prepares to phase out their predecessors, it's hoping that the second generation will be exciting enough to draw in first-time customers — and inspire current ones to upgrade. They come after the company had hits earlier this year with a pair of new devices. The Blaze, Fitbit's first smartwatch, and the bracelet-like Alta were together so popular they brought in more than half of the company's revenue in the second quarter.
The Charge 2 now gives fitness fanatics more ways to manage and understand their workouts.
The Charge 2 still has continuous, automatic heart-rate tracking, but now boasts a display that's four times bigger, which makes text previews, caller ID, and calendar alerts — all new features — easier to read.
The biggest changes, though, lie in the fitness-tracking software. One of customers' biggest complaints is that the motivation to wear a Fitbit fades quickly, since the 10,000-step challenge is a non-personalized goal and represents just one facet of overall health.
This Charge tries to address that by offering a deeper and more personalized array of health information on the wrist. It can now spit out a score meant to approximate your cardio fitness level, based on your user profile, heart rate, and exercise data, and offer customized tips to improve your score by losing weight or changing up your workouts. The device can also show off real-time exercise statistics, shift into different tracking modes for runs, bike rides, weights, and yoga, guide you through high-intensity workouts, and link with your smartphone GPS to track things like the pace and distance of your runs.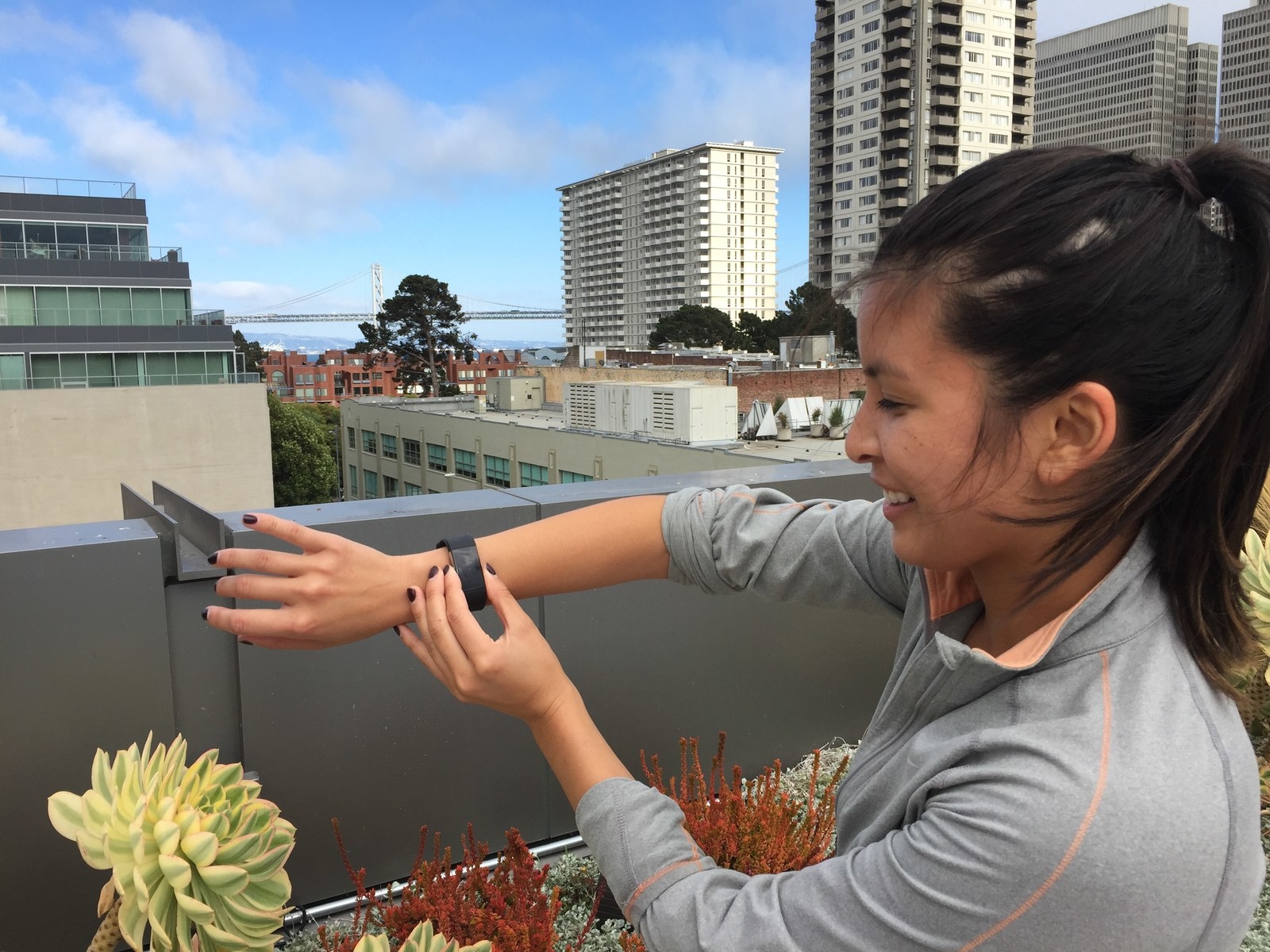 The review device Fitbit provided is still in beta, so the software may change when it ships. During our first workout with it, the large display made it easier to see stats like heart rate and duration while exercising. One gripe we had with the Charge 2 was that initiating a workout was buried under a series of taps. The app doesn't have the option to prioritize which types of workouts to display. So, for example, if you're a cyclist, you'd need to click the side button twice and tap the screen five times before every ride.
The Charge 2 also steps into mental wellness, which is new territory for Fitbit. It offers deep-breathing sessions, two to five minutes long, that track your heart rate variability and guide you along with visualizations, animations, and vibrations. Guided breathing is an increasingly popular feature on apps and wearables — including the Apple Watch, which unveiled its own version this summer.
The Charge 2 costs $150 and lasts up to five days per charge (the same as its predecessor). It comes with both elastomer accessory bands and leather ones.
Fitbit's new Flex 2 is 30% slimmer than the original and *finally* swim-proof.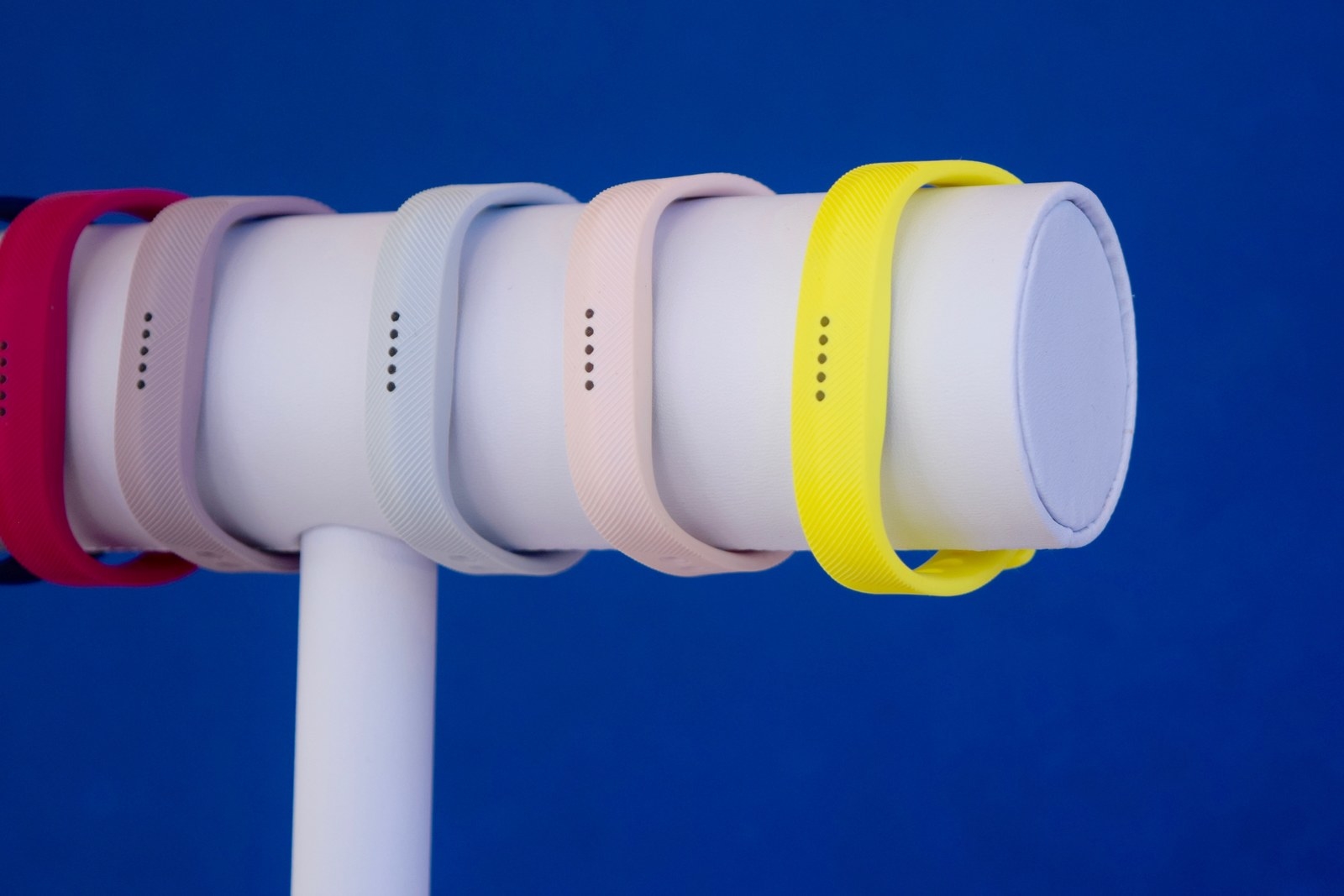 The entry-level wristband has been completely redesigned, with a sleeker (or, dare we say, more Jawbone-like) band — making it the thinnest Fitbit out there — and a smaller removable tracker. At $100, the Flex 2 is also the most affordable wristband in Fitbit's lineup. It has all-day activity-tracking without the heart rate capabilities of the Charge HR, Blaze, or Surge bands.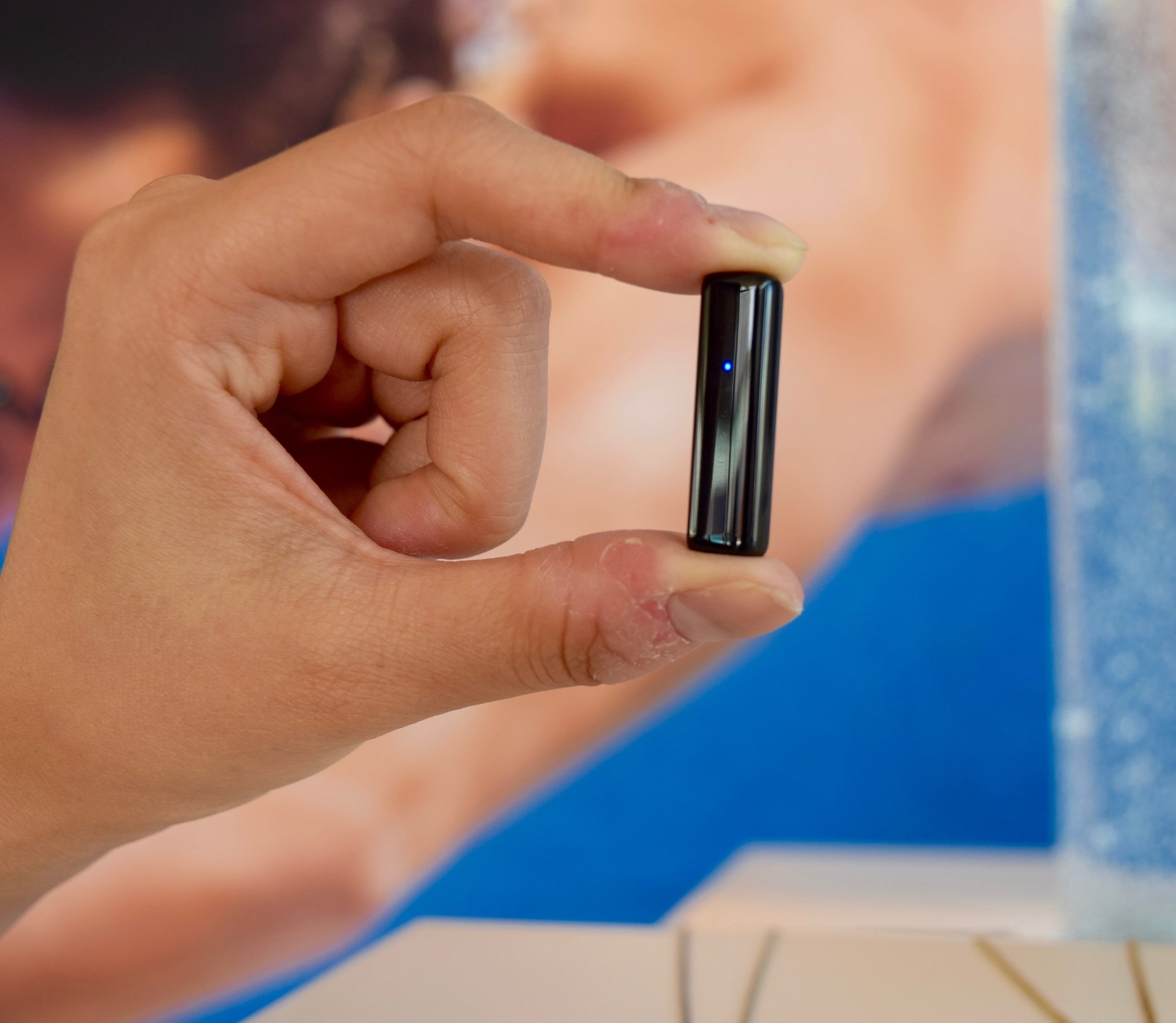 The Flex 2's most noteworthy feature is its swim-proofness, rated to 50 meters or about 160 feet deep, and new lap-, pace-, and distance-counting capabilities. The band is Fitbit's first truly waterproof device. The company's other offerings are merely water resistant and even showering is not recommended.
Fitbit has been slow to bring a swimmer-friendly tracker to market. According to product marketing manager Jamie Kelly, Fitbit began developing the Flex 2 in earnest 18 to 24 months ago. Waterproof activity trackers with swimming features, like the Moov Now ($79), Garmin Vivoactive ($245), and Misfit Shine ($120), have been available for a year or more.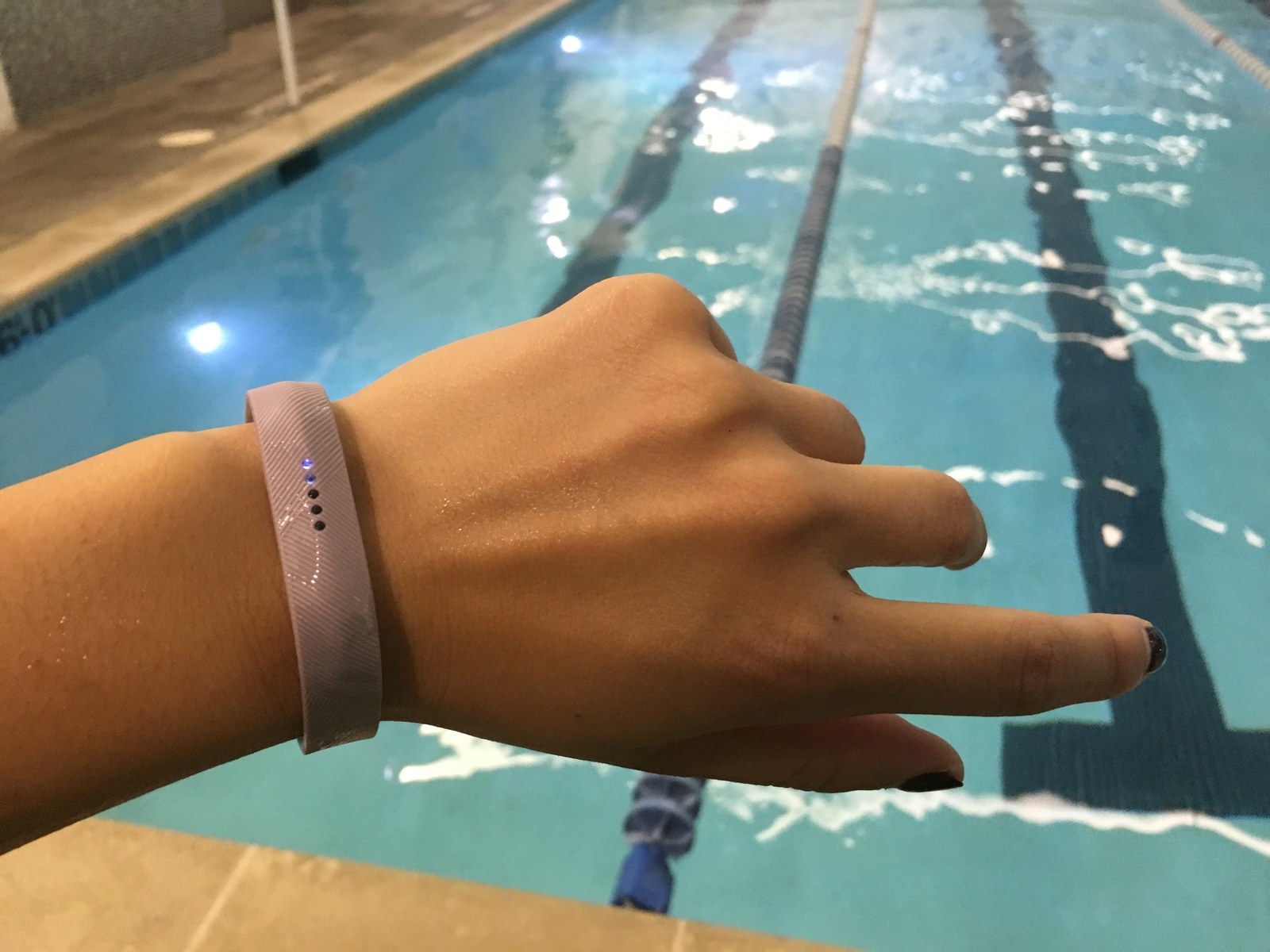 The Flex 2 does, however, have two key benefits over its competitors: an auto-tracking feature (both Moov and Misfit users must initiate a session before they swim) and an insane selection of accessories. Fitbit is offering elegant, Flex 2-compatible metal bangles ($90-$100) and lariat-style necklaces ($80-$100), in addition to classic bands in seven different colors and designer collaborations with Tory Burch, Simply Vera by Vera Wang, and Public School.
The band now has "smart" features, too. Like the original Flex, the tracker has an LED display that shows goal progress – but unlike it, those lights can indicate whether you're getting a call or text. Fitbit has also integrated the SmartTrack automatic exercise tracking feature in the Flex 2, so it can detect whether you're spinning, biking outdoors, on the elliptical, or, of course, on a swim.
Although automatically recognizing a swim workout is a key feature of the Flex 2, it turns out swim mode is turned off by default and users need to opt in after setting up the device. Therefore, the Flex 2, a "very beta" unit on loan from Fitbit, did not auto-track a 40-minute, 1,200-yard swim as we had expected it to, and instead appeared as "light steps" in the app. It could, however, have worked if swim mode was enabled.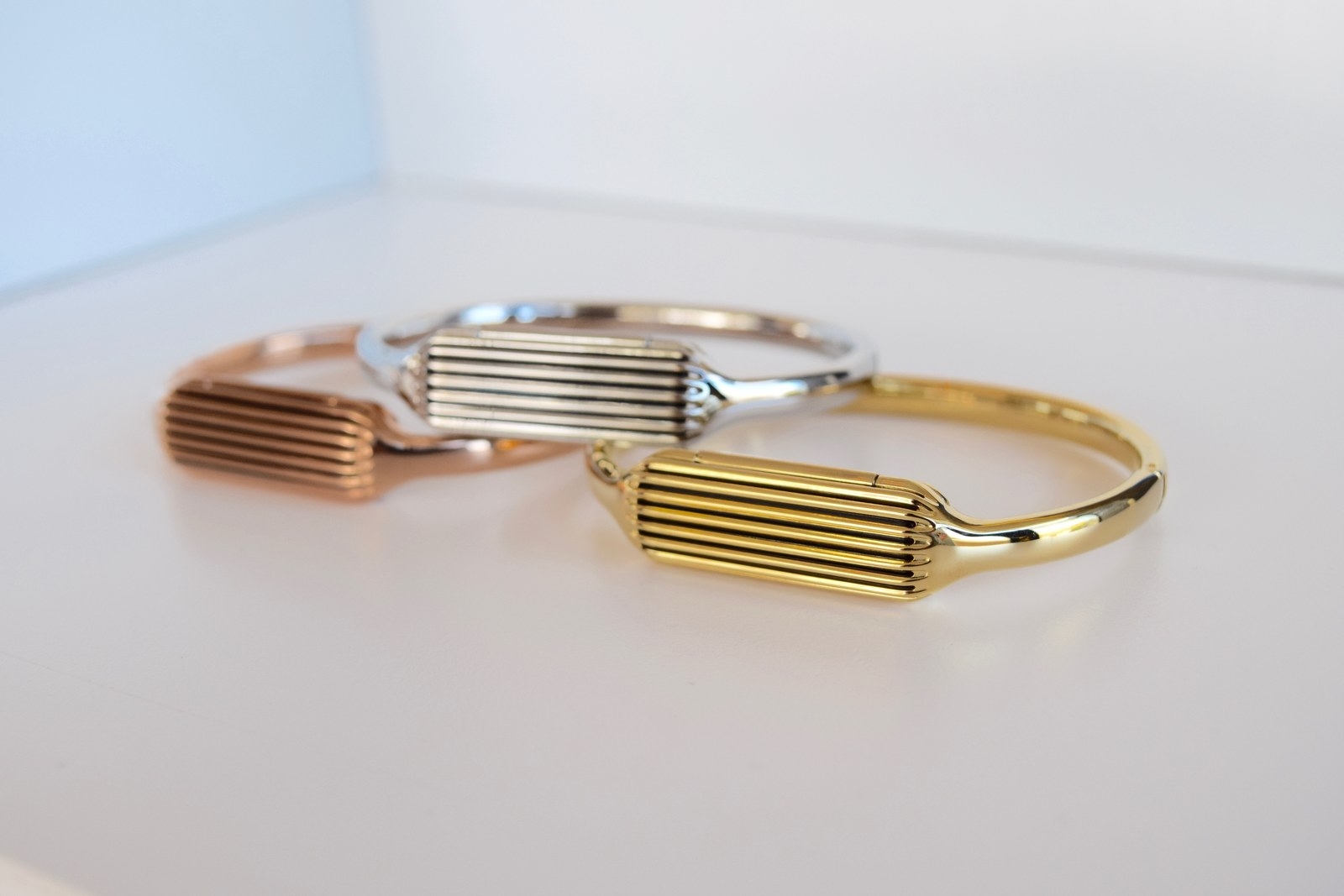 You can pre-order the Flex 2 and Charge 2 starting today at Fitbit.com and tomorrow at retailers like Amazon, Best Buy, Brookstone, Dick's Sporting Goods, Nordstrom, Target, REI and Verizon. Stay tuned for our full review.
In addition to the new trackers, Fitbit is introducing a slew of fancy new bands for the Alta and Blaze — including 22-karat-gold-plated bangles — from luxury designers like Public School, Vera Wang, and Tory Burch. (They're not cheap, ranging from $100 to $150.)
And it's unveiling a new motivational tool called Fitbit Adventures, a series of non-competitive challenges inspired by scenic destinations. Users can take steps that add up to the distances of real trails from Yosemite National Park, the first featured location, as motivation.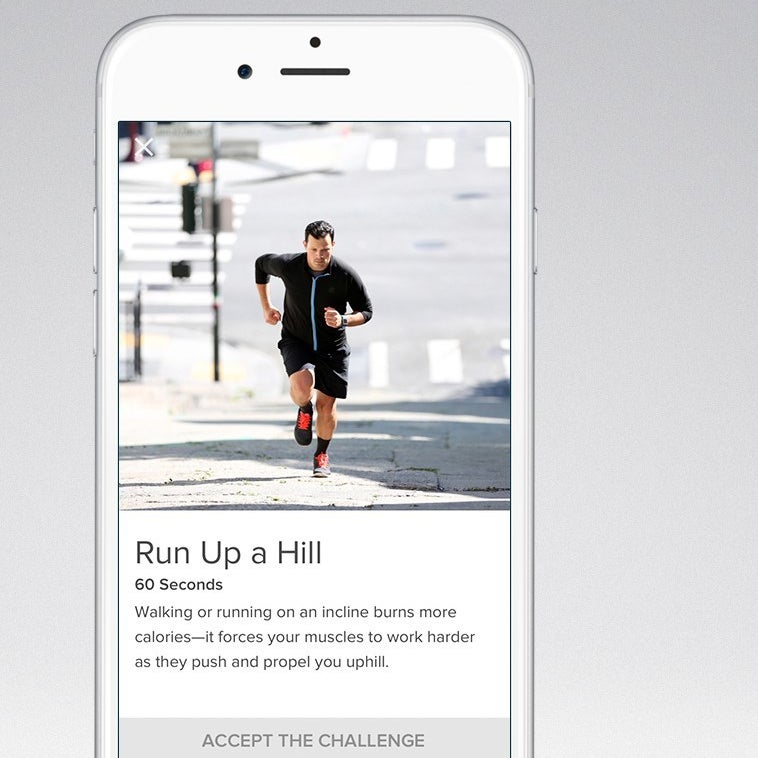 UPDATE
More detail about the Flex 2's swim mode has been added for clarity.