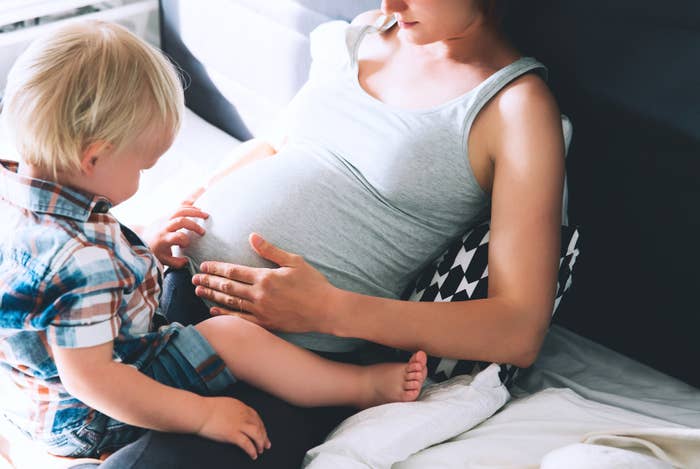 Despite a new study that shows some fertility tests do not accurately predict a woman's chances of getting pregnant in her thirties and forties, a handful of businesses say they will keep selling the tests.

The study cast doubt on increasingly popular tests that are sold by startups and fertility clinics on the premise that certain hormonal levels can reveal a woman's "ovarian reserve," or the number of eggs remaining in her ovaries. These tests, which are one part of the burgeoning fertility-testing market, appeal to women anxious about their diminishing chances of getting pregnant.
But three businesses that sell the type of test scrutinized by the study, including two San Francisco startups and one of the most well-known fertility clinics in the US, told BuzzFeed News when contacted that their tests can still be helpful for many women.
One of them is Future Family, which was cofounded by a former SolarCity executive and launched this summer. It sells a $149 "Fertility Age Test" that it says "will give you insight into your current and future fertility." Modern Fertility, which just graduated from the Silicon Valley startup incubator Y Combinator, is taking preorders for a similar test that's also $149. Its female founders bill it as "the first comprehensive fertility test you can take at home–to give women the context we wished we had ourselves." And Shady Grove Fertility Clinic, a network of East Coast clinics, promises that its ovarian reserve test, which costs $325 without full or partial insurance, means "no more guessing."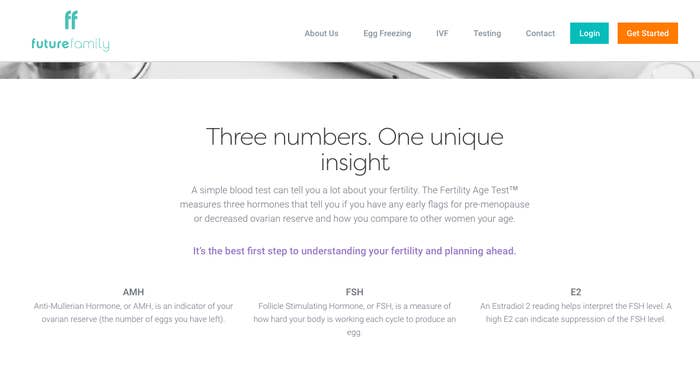 The study, published this week in the scientific journal JAMA, followed 750 women between ages 30 and 44 for up to a year. They didn't have a history of infertility, and had been trying to conceive for three months or less. Researchers analyzed their blood and urine for hormones commonly used to measure ovarian reserve — AMH, FSH, and inhibin B — and followed the women for up to a year. Women who had biomarkers that indicated diminished ovarian reserve weren't less likely to conceive, the researchers found, compared to those with normal-seeming biomarkers.
"These tests are a great measures of ovarian reserve, how many eggs you have, but they don't work to predict a woman's reproductive potential," Anne Zweifel Steiner, an author of the study and professor of obstetrics and gynecology at the University of North Carolina, Chapel Hill, told Vox.
This isn't the only study to question the accuracy of these tests. A 2015 paper also found that AMH levels didn't correlate with predicting fertility.
Still, companies contacted by BuzzFeed News defended their tests that screen for AMH and FSH, and confirmed that they would keep selling them. They also pointed out that the tests take into account other factors, including age, to give women an understanding of their fertility.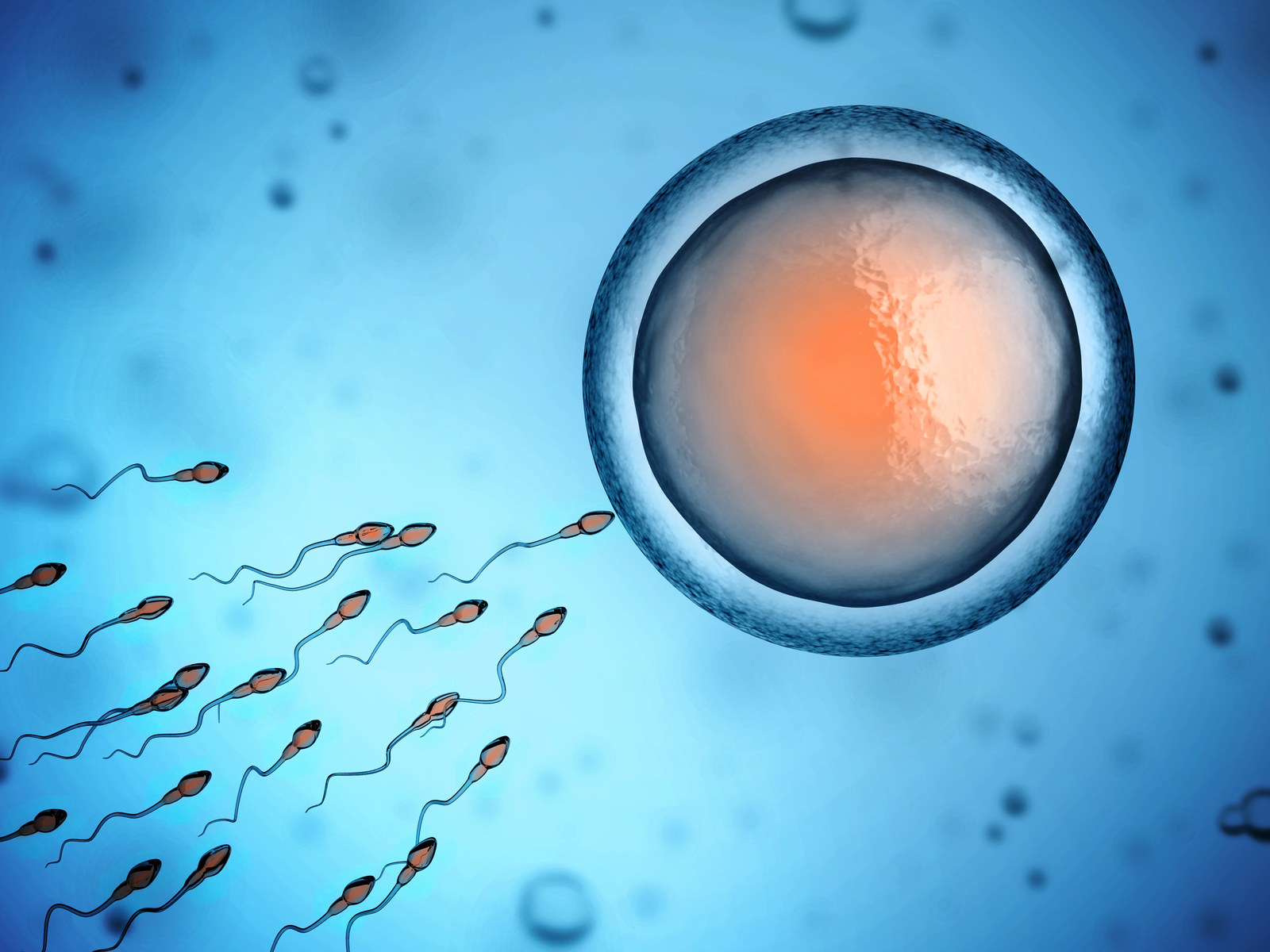 Eric Widra, Shady Grove's medical director, noted that the JAMA paper studied women without a history of infertility. It also did not address IVF. But "decades of research have demonstrated that ovarian reserve is the best predictor, other than age, for treatment outcomes IN PATIENTS WITH INFERTILITY," he wrote to BuzzFeed News. Shady Grove provides services like in vitro fertilization and embryo-freezing to women and couples who have trouble conceiving naturally.

Asked for research that supported its ovarian reserve test, a Shady Grove doctor, through a spokesperson, cited a 2010 study that found that the FSH hormone was one of several factors that predicted if a woman could get pregnant after doing IVF. The doctor also cited a study from more than a decade ago that found that ovarian reserve tests had a "modest-to-poor" ability to predict whether women could get pregnant in IVF, and "are therefore far from suitable for relevant clinical use."
The San Francisco startups that sell ovarian reserve tests say their tests aren't necessarily just for women struggling to conceive; instead, they're meant for women who want a general picture of their fertility over time and aren't necessarily trying to start a family right away.
"We're reviewing this new study with our clinical advisors and trying to access the raw data in order to further analyze the findings," Afton Vechery, cofounder of Modern Fertility, said over email. "The vast majority of research in the field has repeatedly shown that these biomarkers provide a better picture of future fertility than just a woman's age."
Vechery pointed to a 2008 study that examined a much smaller group of women — 50 — than the one in the JAMA study. It looked at their biomarkers before they stopped having their periods, also known as menopause, and during their transition into menopause. The study found that low levels of the AMH hormone, and to a lesser extent higher FSH levels, predicted when they would stop menstruating. The study didn't explicitly look at whether their hormonal levels were linked to whether they got pregnant.
Lynn Westphal, Future Family's medical adviser, said that she agrees with the study's findings that certain hormones aren't an absolute predictor of a woman's ability to get pregnant. Many factors determine that, she pointed out, including age. But she said that the Fertility Age Test can still provide useful information to women about their bodies, especially for those who aren't thinking about getting pregnant yet.
It "will help women approach potential future fertility issues with those results in mind — instead of waiting to determine those levels once a woman is already struggling to get pregnant naturally or with fertility treatments," she said in a statement.