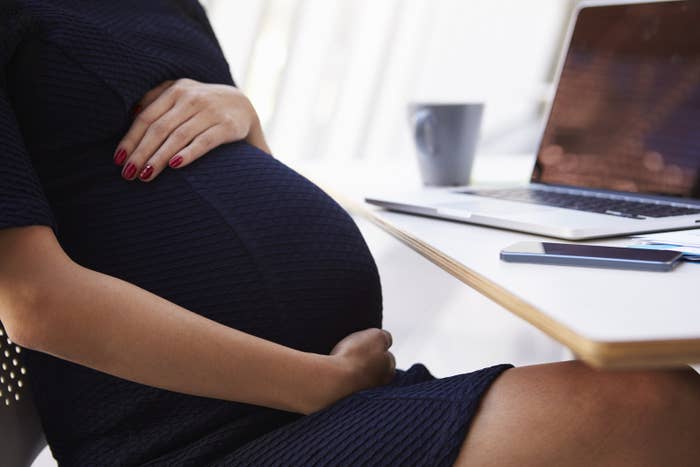 When Upeka Bee applied to the startup Gusto this spring, she had recently turned 33, and was thinking about freezing her eggs. The engineer didn't feel ready to have children yet, so she was prepared to shell out at least $15,000 of her own savings for the procedure.

To her surprise, Gusto informed her during the hiring process that it subsidizes up to $20,000 in fertility treatments. That perk, among other factors, helped Gusto stand out from the four other companies who'd also offered Bee a job. It indicated that it was "a place that would be open to hearing my needs, a place I felt like I could belong and the values kind of matched," Bee told BuzzFeed News.
In 2014, tech corporations like Apple and Facebook made headlines — and drew some criticism — for subsidizing egg-freezing and in vitro fertilization. Three years later, the benefit is becoming more common in workplaces in Silicon Valley and beyond, surveys show. At a moment when the way Silicon Valley treats women is under scrutiny, even smaller startups are increasing fertility benefits as part of an attempt to hire and retain women, LGBT people, and other employees who want to start families. At the same time, a cottage industry has sprung up to help employers make egg-freezing and IVF more accessible to their employees.
One of them, a Y Combinator startup called Carrot, aims to simplify the process of offering fertility benefits for workplaces with between 200 and 2,000 employees. The clients it's disclosed are all in tech: Gusto, which provides human resources software; the startup accelerator 500 Startups; and Peter Thiel's venture capital firm Founders Fund, which also invests in Carrot.
"We've had companies call us and say, 'We're really trying to recruit this candidate and she's asking about fertility benefits and can we set up our fertility benefits program?'" CEO and cofounder Tammy Sun told BuzzFeed News. "Even the fact that employees or candidates are asking for this as part of recruiting conversations or compensation negotiations is really important and a dramatic shift. It represents an acceleration in how the world views this type of benefit and this part of health care."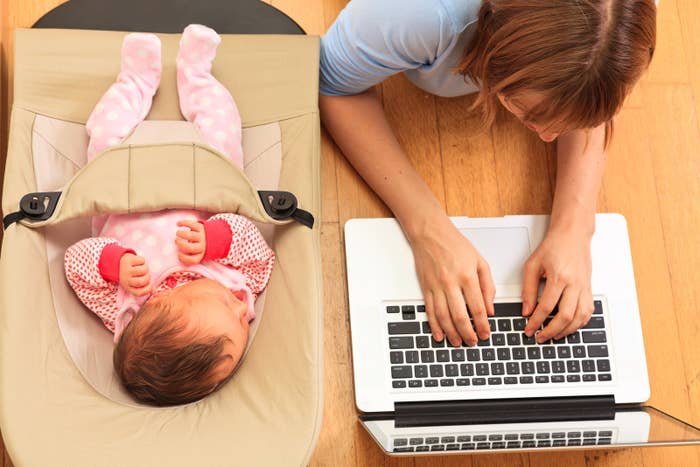 Two years ago at age 34, Sun decided to freeze her eggs. None of the cost was covered by Evernote, her then-employer, so Sun ended up paying $30,000 out of pocket. The experience gave her the idea to cofound Carrot with infertility doctor Asima Ahmad in early 2016.

Carrot teams up with an employer that wants to subsidize the out-of-pocket fertility costs for each of its employees up to a certain amount — say, $5,000 or $50,000. (The average national cost of IVF is about $23,000 per cycle, while egg-freezing averages about $17,000, according to FertilityIQ, an information resource for patients.) Carrot then oversees that program, which means giving employees virtual access to on-staff nurses and doctors, and helping them get appointments at fertility clinics it partners with. (Carrot does not get paid by clinics for referrals.)
"In recruiting conversations, we would get the question, 'Would you ever consider putting in fertility benefits? I'm 30 years old, I'm just starting here, I'm not sure if I want to have kids, when I want to have kids,'" said Katie Evans-Reber, a member of Gusto's human resources team. In August, the 400-person San Francisco startup became the first company in California to extend fertility coverage to LGBT employees and their partners.
Asked whether the policy had improved retention or recruitment rates, Evans-Reber said metrics like that weren't Gusto's standards for success. "I think a lot of the ancillary benefits of this is that we are more attractive to women, we are more attractive to a diverse population, and our culture is one of close family ties," she said.
"It felt like just a pure benefit to all employees."
Not everyone thinks egg-freezing and IVF are such an unequivocal good — especially in an industry that has not historically been kind to women. In particular, critics have argued that covering egg-freezing and IVF effectively chains women to their desks through their childbearing years. "It essentially tells women that the only way they can succeed in the corporate America 'mold' is by not having a family," one female tech CEO wrote.
But Emily Chiu, a 500 Startups partner who recently froze her embryos and eggs with Carrot's help, thinks that argument is "ridiculous."
"It felt like just a pure benefit to all employees," she told BuzzFeed News. "I know I'm not the only one who's used it. We have men who have gone through this process at our company. We have folks who are trans and gay who were excited when it happened. It just feels really inclusive."
500 Startups started offering fertility benefits and Carrot's services in December. About 30% of its US staff have used it so far, according to the accelerator. "We felt like it was something we should be offering and something that could improve the lives of some of our staff members," said Monica Matison, 500 Startups' head of human resources, by e-mail through a spokesperson. Meanwhile, Founders Fund offers each of its 35 employees up to $25,000 in fertility benefits, a spokesperson said.
It's too early to tell how far these benefits will spread among small and growing companies, said Jake Anderson-Bialis, cofounder of FertilityIQ. But there's a reason why the biggest companies have been the first to cover IVF and egg-freezing: They can afford to.
"You could easily screw this up if you did it improperly," he said. "If you encourage a lot of your employees to go do IVF and those employees end up having high-risk multiple births — three or four — that may cost a company a million dollars." A company like Carrot can help employees keep their medical risks and costs to a minimum, he said.
Sun said her goal is to make fertility coverage as typical as medical, dental, and vision insurance. Even over the last two to three years, she's seen the conversation move in that direction. "A lot of the taboo around infertility is beginning to change in a positive way," she said.
CORRECTION
Katie Evans-Reber is a member of Gusto's human resources team. The previous description of her title was based on incorrect information provided by Gusto.