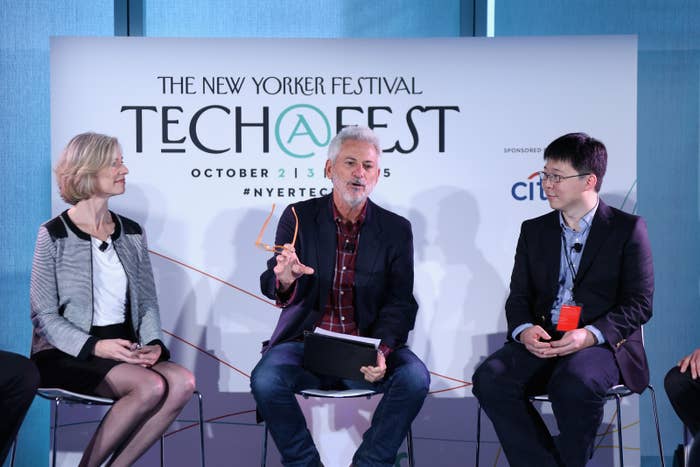 The Boston biotech Editas Medicine went public on Wednesday armed with unusually big ambitions and resources: It aims to cure genetic diseases with a hot and controversial technology, called CRISPR, which allows scientists to precisely "edit" DNA.
Before going public, the company was backed by more than $160 million in private money from Bill Gates, Google Ventures, and more than a dozen other investors.
But all of that now rests on a heated intellectual property feud between two renowned scientists, each of whom claim to have invented CRISPR. One is Jennifer Doudna at the University of California at Berkeley, the other Feng Zhang of the Broad Institute and the Massachusetts Institute of Technology. But they weren't always rivals: They co-founded Editas in fall 2013.
Doudna has since left to be involved with competing companies, and Editas now licenses the patents from Zhang and the Broad Institute. So if the U.S. Patent and Trademark Office negates the Broad's patents — which could very well happen — it would deal a major setback to Editas.
"It would not be a fatal blow, but a pretty serious flesh wound," Jacob Sherkow, an associate law professor who specializes in biotechnology and intellectual property at New York Law School, told BuzzFeed News. Not only would the Broad Institute be unable to license the patents in question to Editas or anyone else, Doudna's attorneys could then conceivably sue Editas for using her patented technology, Sherkow said: "That could really slow down some of the work Editas is doing now."
Editas seemed to have a smooth stock market debut, raising $94 million at an issue price of $16 per share in what was the year's first U.S. IPO at a moment when biotech stocks have been performing poorly. But until its intellectual debate settles, Editas faces not only legal but scientific hurdles.
CRISPR has enormous potential, scientists say, not only for treating disease but for more sinister applications, such as "gene doping" by athletes or even, way down the line, creating "designer babies." Still, the technology is in the early stages of development, Editas is still a ways from putting it to the test in people, and it could ultimately work better as a research tool instead of as a therapy.
"We have seen other gene-editing technologies go that route and just fail, miserably fail, fail with flying colors," Sherkow said.

Among the earliest scientists to work on CRISPR were Doudna and French biologist Emmanuelle Charpentier, who met at a conference in 2011. Their team filed their first patent application in May 2012.
Zhang, who claims to have been studying CRISPR independently, filed his first patent application seven months later. Doudna briefly joined him and three other Harvard scientists to found Editas, but left when Zhang won his patent, according to the MIT Technology Review.
Zhang was awarded his patent first; his attorney paid to expedite the process. Since then, Zhang and his colleagues have received several more patents — 13 as of December — covering other aspects of the CRISPR technology. Meanwhile, the status of Doudna's patent application is under dispute.
Zhang's original application discussed using CRISPR in human cells. Doudna's attorneys have since amended her application to claim that hers originally covered that, too, which is likely to be a point of contention in their dispute, as Sherkow recently wrote in the MIT Technology Review. Also up for debate is the earliest date either scientist can prove they performed their breakthrough work.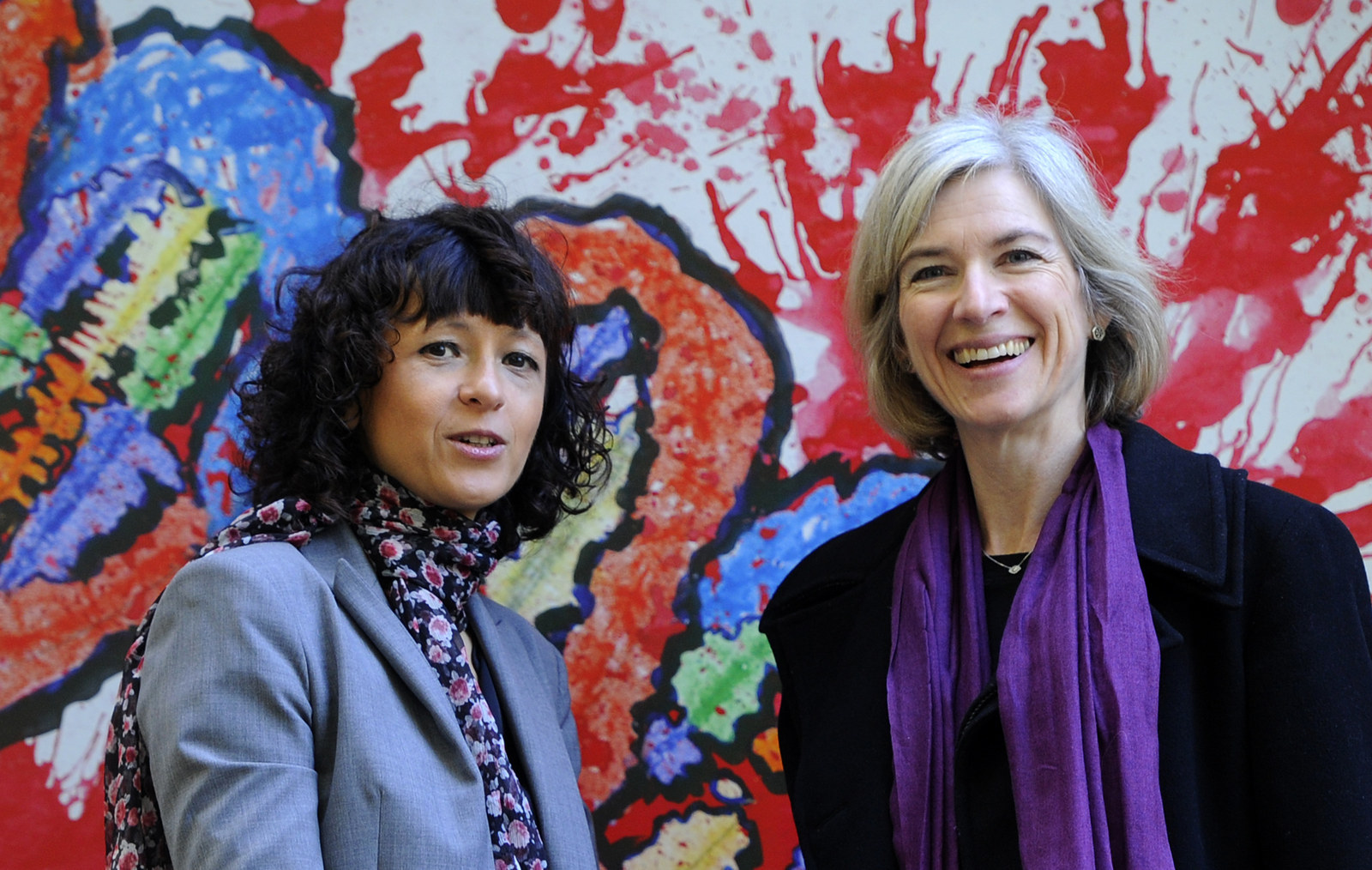 Doudna has co-founded two other CRISPR startups, Caribou Biosciences in Berkeley and Intellia Therapeutics in Boston. The University of California granted Caribou an exclusive license to the patent that Doudna and Charpentier expected to get; Caribou in turn licensed its technology to Intellia. Charpentier has also cofounded another CRISPR rival in Basel, Switzerland, the aptly named CRISPR Therapeutics.
Editas has 20 patents issued in the United States and Europe (12 of which are under dispute in the U.S.), and more than 200 pending patent applications. The company wants to tackle debilitating and untreatable diseases that are caused by genetic mutations. Its most advanced research targets a genetic form of progressive blindness called Leber Congenital Amaurosis type 10, or LCA10. Editas hopes to start a human clinical trial for this next year.
Some of its other research involves diseases that affect livers, lungs, blood, eyes, and muscles. Editas has teamed up with Juno Therapeutics of Seattle to engineer white blood cells to better fight off cancer tumors.
In regulatory filings, Editas reported a deficit of about $76 million as of Sept. 30 last year. Operating at a loss isn't unusual for a young biotech company: Developing a medicine and getting it approved takes on average more than a decade and $2.6 billion, according to the Tufts Center for the Study of Drug Development.
Still, Editas is entering mostly uncharted territory. No gene-editing therapies have been approved in the U.S. or Europe (although there are some in the works that involve techniques other than CRISPR). And these therapies have only been tested in a handful of human clinical trials. As the company warns in its regulatory filings, Editas does "not expect to generate any revenue from product sales for the foreseeable future and may never achieve or maintain profitability."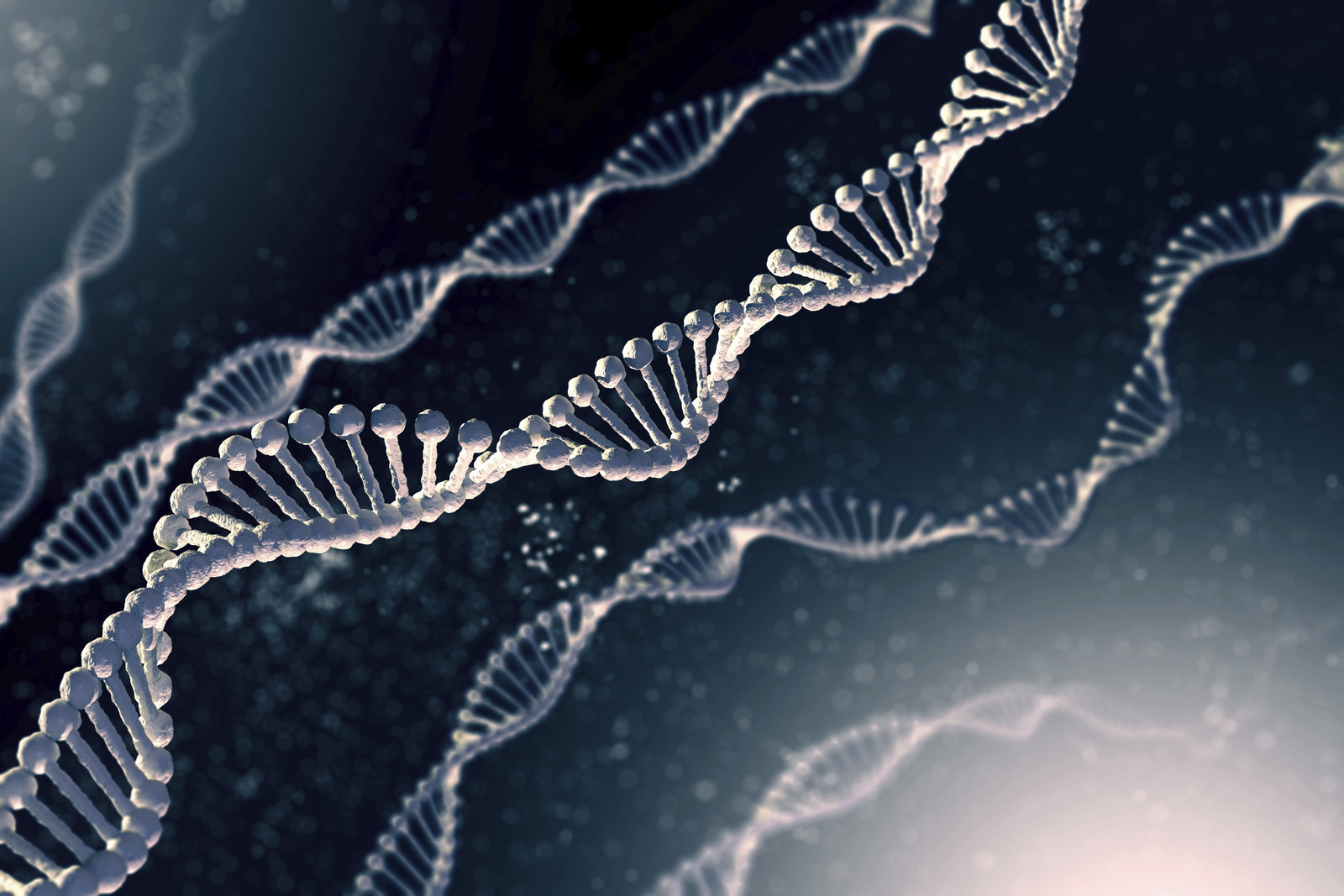 It will likely be years before the intellectual property dispute is settled, patent experts say. Last month, an administrative panel judge at the U.S. Patent and Trademark Office officially declared an "interference proceeding" between Doudna's and Zhang's patents — in other words, a panel of judges will decide who gets the patent rights to CRISPR editing in animal cells.
Because of when Doudna's and Zhang's patents were filed, they'll be settled under a now-outdated law by which the U.S. patent system decided patents on a first-to-invent basis. (They are now decided on a first-to-file basis, which is more clear-cut.)
If Zhang loses, Editas would have to license technology from elsewhere or abandon some of its research, "which could have a material adverse impact on our business," according to the company's regulatory filings. (Translation: This could be a very big problem.)
Arti Rai, a professor who specializes in patent law at Duke University School of Law, told BuzzFeed News it was "very unusual" for an interference to occur between two academic institutions and this one would likely be among the last to ever take place. And even after poring through the documents, she's hard-pressed to pick a side. "I could imagine it going either way," she said.

CORRECTION
The Broad Institute used an expedited process to file its patent, but that is not necessarily why Feng Zhang was issued his patent first, as was implied in an earlier version of this story.