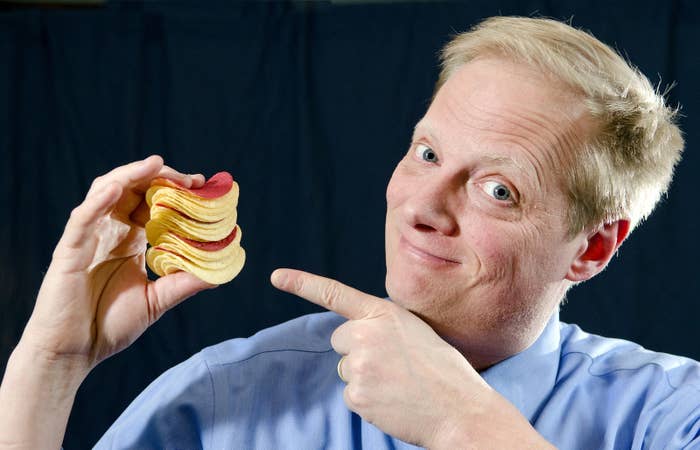 Cornell University says it is now investigating whether the scientific misconduct committed by Brian Wansink, its fallen star professor, crossed the line into affecting taxpayer-funded research.

It's a sign that Wansink, head of the university's famous Food and Brand Lab and author of 15 retracted studies, is far from being in the clear.
A formal investigation by Cornell concluded in September that the eating-behavior scientist had violated the school's rules by misreporting research data, using faulty statistics, and failing to properly document and preserve research results. But on Monday, Cornell for the first time disclosed that there is a "phase II" of its investigation into Wansink, who will resign from the university at the end of the academic year.
The news was disclosed in a letter sent by Cornell to more than 50 scientists who last week asked the university to make public the results of its original investigation. They were led by a group of researchers who have been pointing out scores of errors and inconsistencies in Wansink's work for nearly two years.
The investigation won't be released, Cornell Provost Michael Kotlikoff wrote in the letter, which the school shared with BuzzFeed News. Kotlikoff cited confidentiality policies set by Cornell and federal agencies that are supposedly designed to protect complainants, respondents, and witnesses.
However, Kotlikoff said, the investigating committee did find evidence that Wansink's "reckless" conduct led to "a number of instances of research misconduct that also violated applicable federal regulations."
He also offered more detail than has been previously disclosed about Wansink's misconduct: "data falsification, a failure to assure data accuracy and integrity, inappropriate attribution of authorship of research publications, inappropriate research methods, failure to obtain necessary research approvals, and dual publication or submission of research findings."
Kotlikoff said that Cornell is now investigating whether any of these acts of misconduct may have affected research projects funded by federal agencies, such as the National Institutes of Health and the US Department of Agriculture. And the university has been corresponding with "multiple journals" about Wansink's work, Kotlikoff wrote.
As part of this new phase, Cornell has required that Wansink collect and submit data and records for all of his studies since 2005, when he arrived at Cornell, "so that those records may be examined," Kotlikoff said. He said the university will provide a summary of this phase when it is over.
Wansink and the Offices of Research Integrity at the NIH and USDA did not immediately return requests for comment.