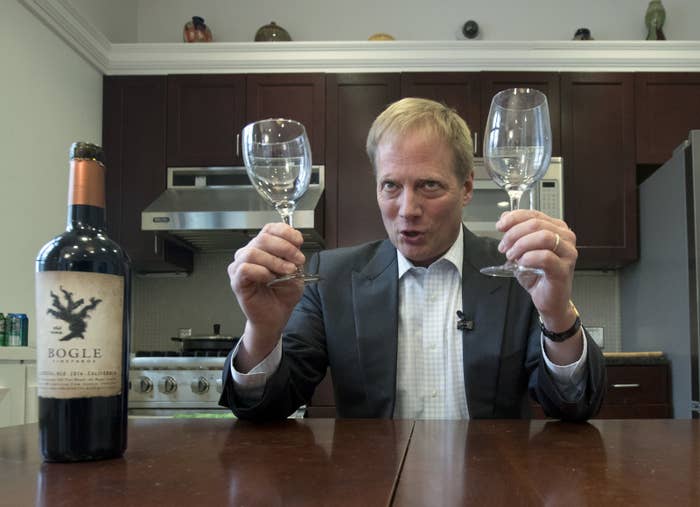 Cornell University has launched an investigation into the work of Brian Wansink, the food behavior and marketing expert who has come under fire for scientific misconduct allegations over the last year, BuzzFeed News has learned.
"An internal investigation by the University is underway, in compliance with our internal policies and any external regulations that may apply," Vice President for University Relations Joel Malina said by email on Tuesday.
The school declined to share any more details, including exactly when the investigation began, how many papers are being reviewed, or whether the investigation involves the federal Office of Research Integrity.
It's not the first time Cornell has looked into Wansink: In April, after critics publicly questioned four of Wansink's papers related to pizza consumption, the university said it had found no scientific misconduct related to those papers.
Wansink did not immediately return a request for comment about the investigation.
Overall, critics have raised red flags about at least 50 of Wansink's studies. The high-profile professor has retracted four articles — most recently one last week — and has at least eight corrections published or forthcoming this year.* (That total doesn't include yet another problematic paper about vegetable-naming that stands to be corrected or withdrawn.)

In a November 2016 blog post, Wansink praised a visiting graduate student for doing repeated data analyses — a behavior that, to critics, sounded like she was cherry-picking data to fit a hypothesis.
A handful of researchers from around the world then began scrutinizing his studies — and blogging their concerns. They initially focused on 150 alleged errors and inconsistencies in four papers about pizza consumption that Wansink and the graduate student had worked on.
On April 5, Cornell said that it had conducted an internal review "to determine the extent to which a formal investigation of research integrity was appropriate."
The university concluded that "while numerous instances of inappropriate data handling and statistical analysis in four published papers were alleged, such errors did not constitute scientific misconduct."
At the time, Wansink issued a statement about how his lab would collect data in the future, and released the underlying data for the four papers. Since then, all four of them have been retracted or corrected.
More formal corrections may be coming, Wansink told BuzzFeed News on Monday, when asked about the recent retraction of his study on the shopping habits of World War II veterans. The study's problematic dataset was used in other papers as well.
"When our classes are finished for the semester, the different author teams will be reanalyzing the related papers from this data set and contacting the editors with corrections," Wansink said by email.
UPDATE
* Retraction Watch's database has tallied eight corrections for Wansink so far this year, plus five from previous years.