Apple And Fitbit Sued Over Wearables Patents
A company is accusing Apple and Fitbit of investigating its biometric sensor tech with the underlying purpose of copying it for their own devices.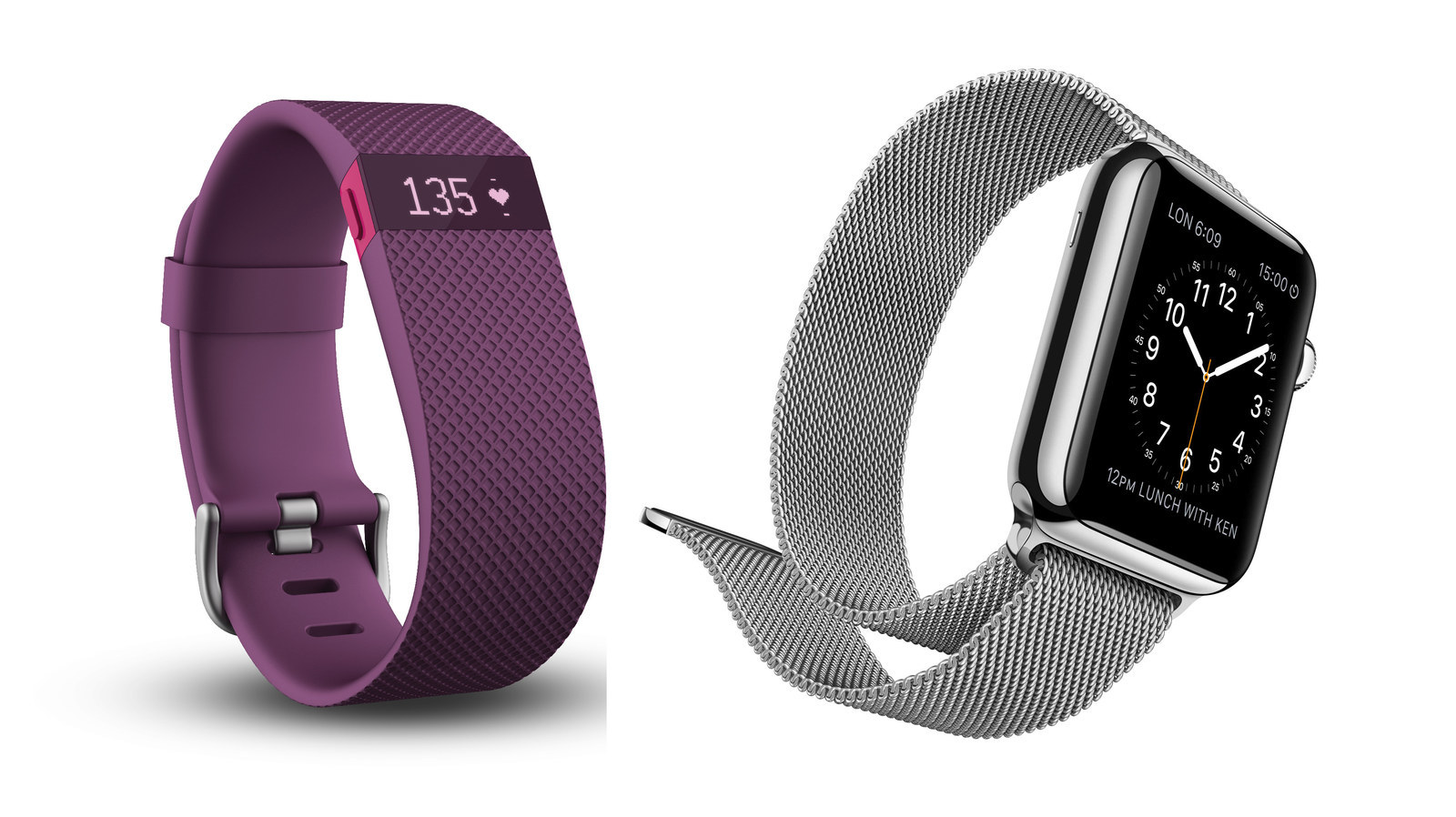 Valencell, which makes biometric sensor technology for various wearables, is suing Apple and Fitbit — two of the biggest and most successful wearable makers around — for allegedly infringing on its patents.
In two lawsuits filed Monday, Valencell claims that Apple and Fitbit built heart rate sensors into the Apple Watch and the Fitbit Charge HR and Surge, respectively, based on Valencell's proprietary PerformTek sensor technology without licensing the necessary patents. Valecell is seeking damages and permanent injunctions preventing future acts of infringement from both companies. It doesn't make its own wearables, but its technology is used in earbuds, arm bands, and wrist bands made by outside companies like LG, Sony, and Atlas.
"Many companies have come to us to put our technology into their products to have accurate biometrics," Steven LeBoeuf, president of Valencell, told BuzzFeed News in an interview. "Most companies respect (intellectual property) and also understand appreciating patents. Some companies, it seems, even though they know their inventions involve our patents, don't want to pursue a patent license."

This isn't the first time that wearables have sparked an intellectual property war. Jawbone started one last year by accusing Fitbit of infringing its patents and poaching employees. More battles are almost certain to come as wearables continue to be one of the most buzzed-about and best-selling tech toys around.

An Apple spokesperson declined to comment. A Fitbit spokesperson said the company would defend itself against the allegations. "As the pioneer and leader in the connected health and fitness market, Fitbit has independently developed and delivered innovative product offerings to empower its customers to lead healthier, more active lives," the spokesperson said. "Since its inception, Fitbit has more than 200 issued patents and patent applications in this area."
She also told BuzzFeed News that the lawsuit came as a surprise: "There actually was no dispute Fitbit was aware of to resolve. The first time we heard of any claim of infringement was yesterday."
In both lawsuits, filed in U.S. District Court for the Eastern District of North Carolina, Valencell accused Apple and Fitbit of seeking to learn about its technology under the pretense of teaming up with the company — but with the underlying purpose of copying it for their own devices. Valencell's allegedly infringed patents include technologies that process signals from motion sensors into motion-related information, and "monitoring devices" that are the shape of cylindrical bands and rely on light detectors to track biometric data. Both the Apple Watch and Fitbit's devices contain light-based heart rate sensors and other features that infringe on these patents, Valencell charges.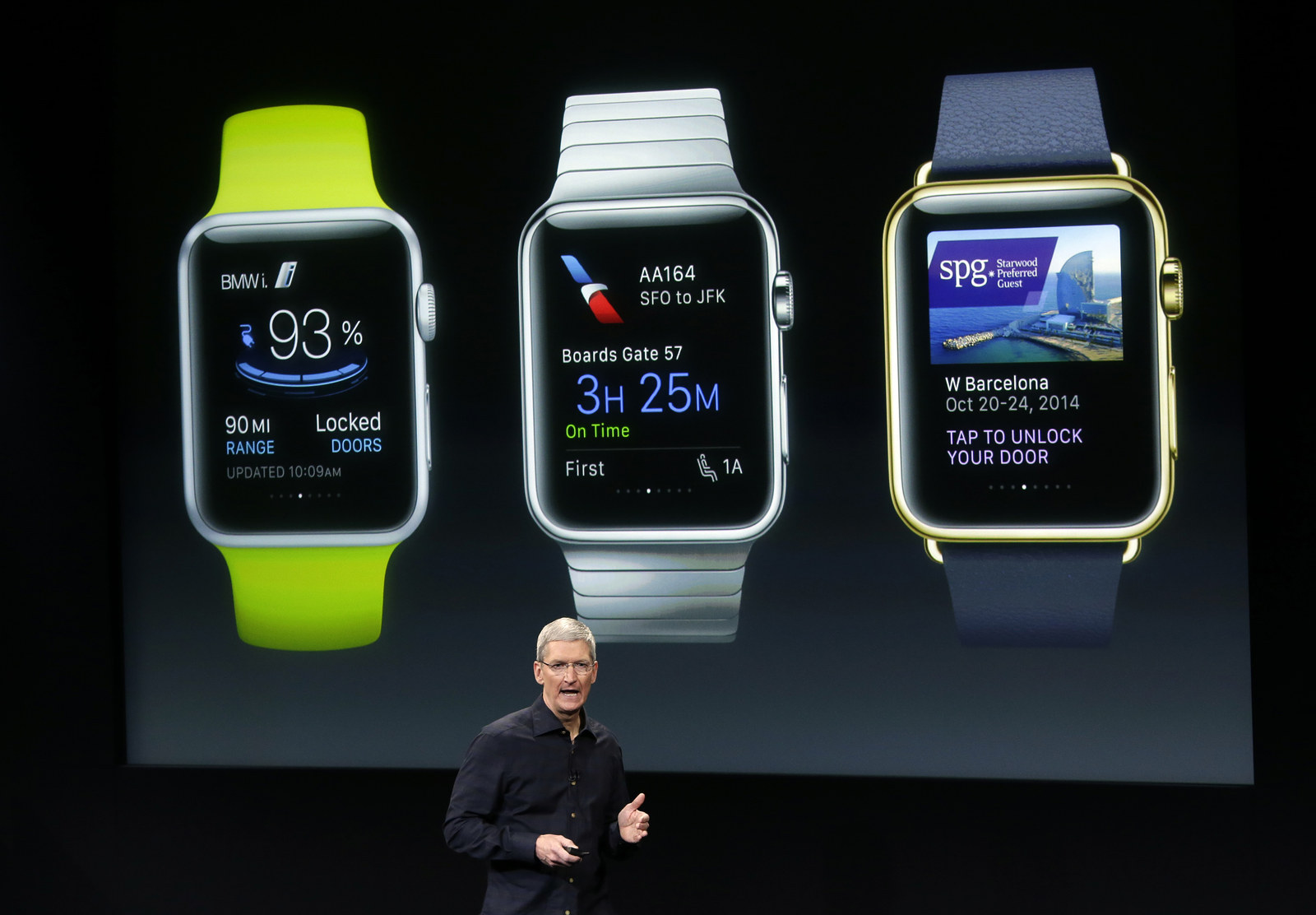 The Apple Watch
Around February 2013, Apple assembled a team to develop the Apple Watch and a senior partnership manager contacted Valencell, expressing interest in the company's heart-sensor tech, according to the lawsuit. Apple employees then repeatedly accessed Valencell's website, based on records of IP addresses assigned to Apple, and — after entering apparently fictitious names, Valencell alleges — downloaded white papers relating to Vancell's biometric sensors.

In June 2013, Apple met with Valencell employees "to discuss incorporating PerformTek-powered features into some of Apple's products," and asked Valencell to provide it with technical samples, according to the lawsuit. Apple did "detailed testing" on these, including an analysis of the product circuitry, between September 2013 and March 2014, according to the lawsuit. In the summer of 2013, Valencell claims it demonstrated a prototype watch — whose back had a heart rate monitor that ended up being "substantially similar" to the Apple Watch — to 15 Apple employees, including at least one who was "involved in the design and/or implementation" of the Apple Watch.
Valencell claims it last met with Apple in December 2014; the following April, Apple began shipping the Apple Watch. "Apple did not have an intention of licensing Valencell's PerformTek Technology," Valencell alleges in its lawsuit. "Instead, Apple's interaction with Valencell was fueled by a business decision that the benefits of infringing upon Valencell's patented technology outweigh the risk of being caught and ultimately forced to pay damages."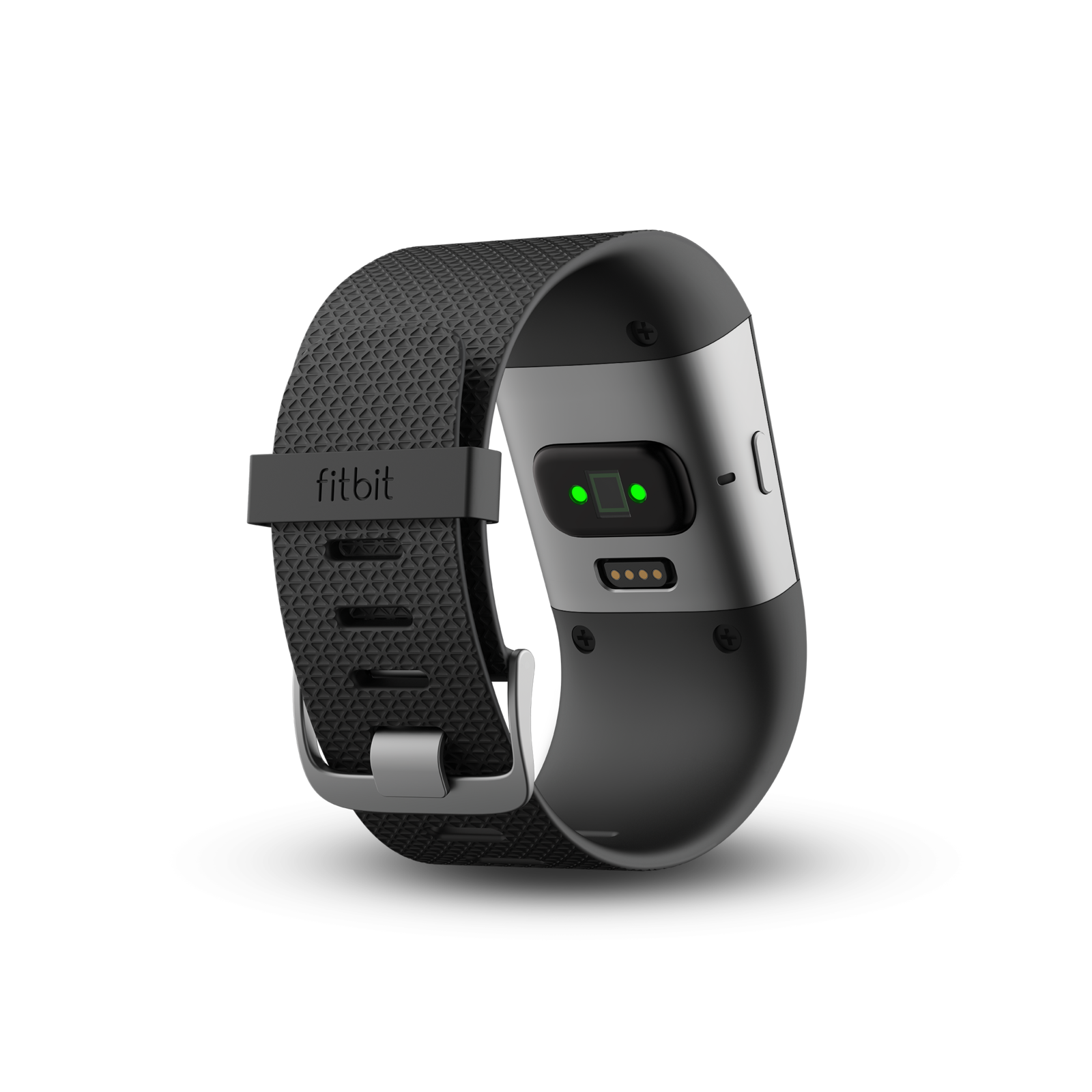 Fitbit
Valencell says its history with Fitbit goes back to 2009, when LeBoeuf approached Fitbit co-founder James Park about building a heart rate monitor into Fitbit's products. Four years later, Fitbit expressed interest in licensing Valencell's patents, but didn't respond to the company's follow-up questions, according to the lawsuit.
Then, in January 2014, Valencell and Fitbit both went to the Consumer Electronics Show in Las Vegas and had booths near each other. Fitbit Chief Revenue Officer Woody Scal reviewed "Valencell's wrist sensor module reference design, expressed great interest in the application of Valencell's patented technology, including its wrist sensor modules" — but after CES, Scal didn't respond to the company. And in June of that year, Fitbit listed Valencell patents in disclosure statements filed with the U.S. Patent Office, Valencell alleges.
Fitbit began selling the Charge HR and Surge, which both have a heart rate sensor, in January 2015. A month later, Valencell contacted Fitbit once again to no reply, according to the suit. In June, Fitbit went public. Today, it's a $6 billion company.
UPDATE
This story has been updated to include remarks from an interview with Valencell's president.