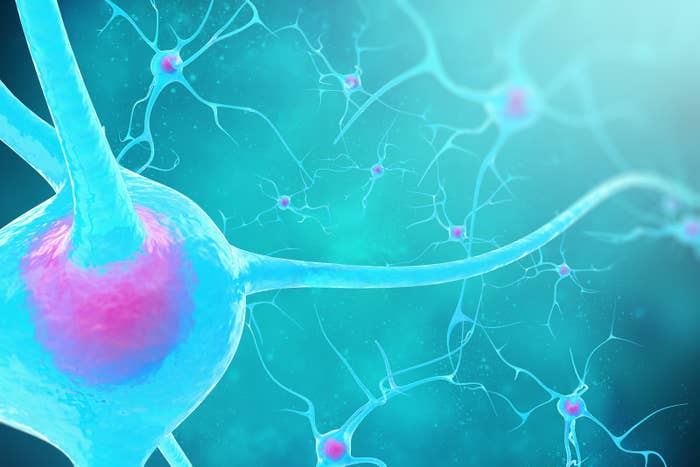 In its quest to create solutions for intractable medical problems, from diabetes to cancer, Google's former life sciences division is going electric.

Today, Verily Life Sciences and pharmaceutical giant GlaxoSmithKline said they're teaming up to start a new company, Galvani Bioelectronics, dedicated to an emerging scientific field known as "bioelectronic medicine."
This research stems from the fact that the body's organs and functions are regulated through circuits of neurons that communicate in tiny electrical impulses, and that malfunctions in the nervous system can exacerbate health problems — for example, acute inflammation. Researchers hope, then, that small devices implanted in patients' bodies could someday be sophisticated enough to sense these irregularities and, in return, deliver impulses to turn on or off molecules involved with diseases.
Bioelectronics is a new field for Verily (an Alphabet company) — but GlaxoSmithKline has been interested in it for four years. In 2013, the British pharmaceutical giant started a $50 million fund to invest in bioelectronics-focused companies. One of them, SetPoint Medical, received an infusion from the fund as recently as September to continue work on its tiny, implantable devices for rheumatoid arthritis. (In a study last month, the company and other collaborators said that several patients in a 17-person trial had experienced improved rheumatoid arthritis symptoms.) But the early-stage nature of the field means the path to get a product on the market could be as long as one or two decades, a GlaxoSmithKline executive said in 2014.
Now, GlaxoSmithKline wants to speed up the process by partnering with Verily. Its Alphabet parentage gives it relatively more expertise in low-power electronics, devices, and software, which so far it's poured into projects like a glucose-monitoring contact lens and a health-tracking wristband meant for clinical trials. Both companies will contribute their existing intellectual property rights and invest up to £540 million (about $715 million) over seven years. Galvani will initially focus on developing devices for inflammatory, metabolic, and endocrine disorders, including type 2 diabetes.
"This is an ambitious collaboration allowing GSK and Verily to combine forces and have a huge impact on an emerging field," Brian Otis, Verily's chief technology officer, said in a statement. "Bioelectronic medicine is a new area of therapeutic exploration, and we know that success will require the confluence of deep disease biology expertise and new highly miniaturised technologies."
Verily will hold a 45% stake in Galvani, while GlaxoSmithKline will hold a majority stake. Galvani will also be headquartered at GlaxoSmithKline's global research and development center in the United Kingdom, and its president will be Kris Famm, GlaxoSmithKline's vice president of bioelectronics R&D.
The name "Galvani" pays tribute to Luigi Aloisio Galvani, an Italian scientist, physician, and philosopher who, in 1780, discovered that the muscles of a frog's legs twitched when he touched the sciatic nerve with two pieces of metal. The experiment led him to propose the theory of bioelectricity.