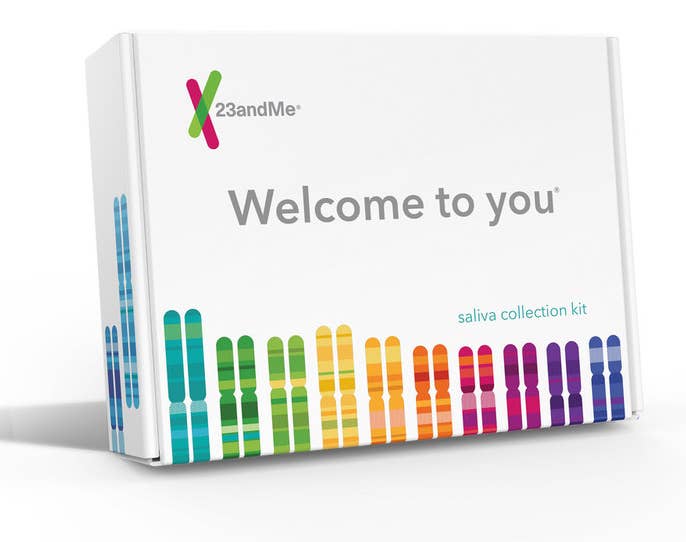 After collecting more than 2 million people's DNA and winning hard-fought federal clearances to sell certain health tests, 23andMe has big plans — including using its customers' genetic data to develop drugs of its own. To get there, it's raised $250 million in a round led by powerhouse venture capital firm Sequoia Capital, the company announced today.
23andMe, which extracts genetic information about your health, ancestry, and physical traits from mail-home saliva kits, has now raised a total of $491 million. TechCrunch first reported that the company was raising its first round since 2015. The latest round's pre-money valuation was $1.5 billion, according to Axios. (A spokesperson declined to comment on valuation.)
The new influx of capital indicates that 23andMe doesn't plan to go public in the near future, despite launching more than a decade ago, in 2006.
Under its CEO and cofounder Anne Wojcicki, the Silicon Valley startup has been working for two years to create therapeutics based on genetic targets found in its massive customer database. That team, made up of Genentech veteran Richard Scheller and 40 employees, works out of a lab in South San Francisco separate from 23andMe's headquarters, Emily Drabant Conley, vice president of business development, told BuzzFeed News. She said the team is investigating oncology and disorders of the skin, immune system, liver, and heart.
23andMe's future success depends on it expanding its database. The more DNA it collects and the more surveys customers answer about their health and lifestyles, the more data 23andMe has to develop drugs internally. It also has more to offer big-name pharmaceutical companies like Pfizer and Genentech, which pay to access much of that information. (About 85% of 23andMe's customers opt in to letting the company use their data for research, the company says.)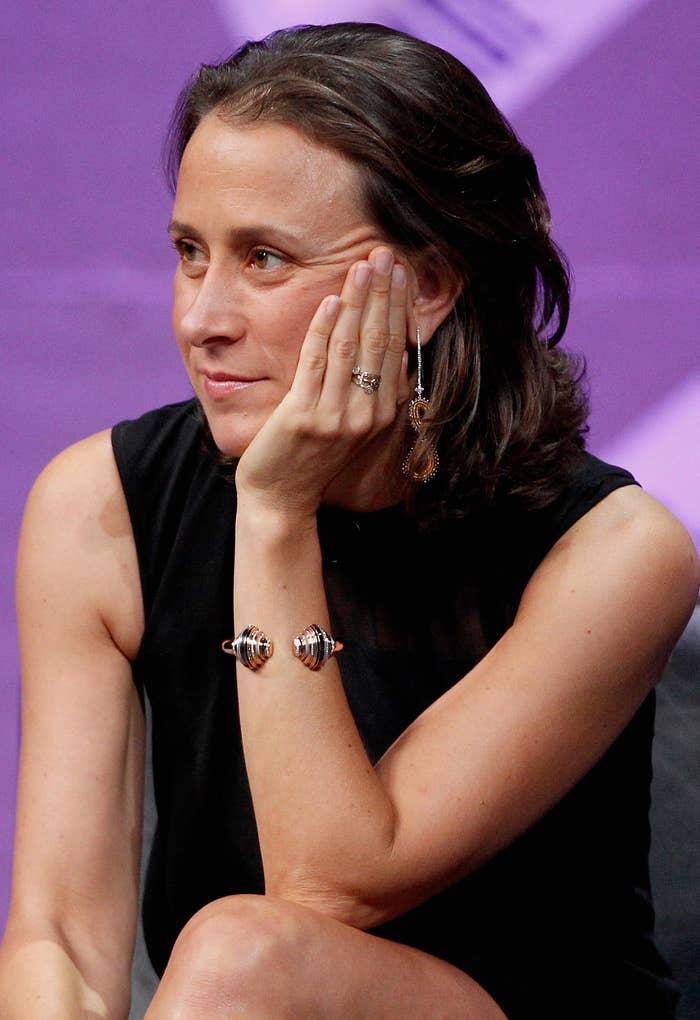 "It's one-of-a-kind in the world," Drabant Conley said. "We're the largest database of genetic information and health information together." In just the last few weeks, she noted, this database was the basis for publications about pre-term births and Parkinson's disease in high-profile scientific journals. A month ago, 23andMe and the pharmaceutical company Lundbeck started recruiting 25,000 customers to participate in a study on depression and bipolar disorders; Drabant Conley says they're nearly done.

So Drabant Conley said that the new funding will also be spent on advertising and recruiting new customers. And what helps 23andMe stand apart from the now-dozens of personal genetic-testing companies in existence is that it's the only one that can tell people about their health risks without going through a doctor or a genetic counselor.
In 2013, the FDA banned 23andMe from telling customers their risks for 254 diseases and conditions. Two years later, the company got clearance to provide health information again, but to a much more limited extent, for about 36 relatively rare genetic diseases. And this April, the company won yet another victory when the agency agreed to allow reports for 10 more diseases, including serious ones like Alzheimer's and Parkinson's.
"It's been game-changing," Drabant Conley told BuzzFeed News when asked how customers have responded to the approvals. "The FDA clearances enable us to provide the information that is most valuable to consumers. The genetic health risks are things consumers really care about."
23andMe also announced that two directors are joining its board, bringing its member total to five: Roelof Botha, a partner at Sequoia Capital, and Neal Mohan, chief product officer for YouTube and a Google senior vice president, who joined in July. (It's worth noting that Wojcicki's sister Susan is the CEO of YouTube.)
Over the last year, a handful of executives have departed 23andMe, including president Andy Page (now CEO of diabetes startup Livongo). A spokesperson said the company does not plan to replace him at this time. 23andMe also let go of a team last summer dedicated to next-generation sequencing, even as competing startups are making the technology a core part of their business.