This Guy Apparently Bought His Dog Eight iPhone 7s Because He Could
"Call me"—Dog
A rich guy in China has apparently bought his dog eight iPhone 7s and posted pictures of the loot on social media.
Sicong, dubbed "China's richest son" by Shanghaiist, is known for stunts where he shows off his opulent wealth. Many involve his dog Coco, who has her own Weibo page.
Since the new iPhone just came out, Wang decided to treat Coco with eight of the brand-new phones. Coco looked pretty pleased.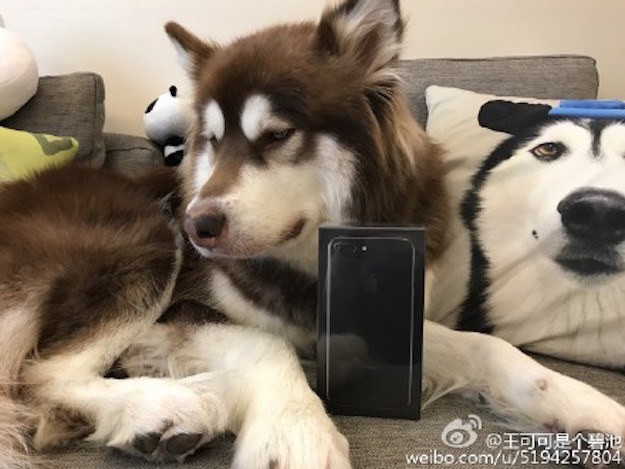 People on Weibo were very impressed with Coco's loot.
"Who can beat you in terms of showing off?" one person wrote.
Another schemed about getting into the Wang fam.
"Wanted to marry Wang Sicong before, later I realized that it's impossible bc I don't afford plastic surgery. Now I'm willing to marry Wang Coco," they wrote.
This is not the first time Wang has treated Coco to some Apple products. Last year, he bought his pup some Apple Watches.
You go, Coco!