Tammi Sauer is a children's book author and mom from Edmond, Oklahoma. She has been married to her prom date, Ron, for 22 years, she told BuzzFeed News.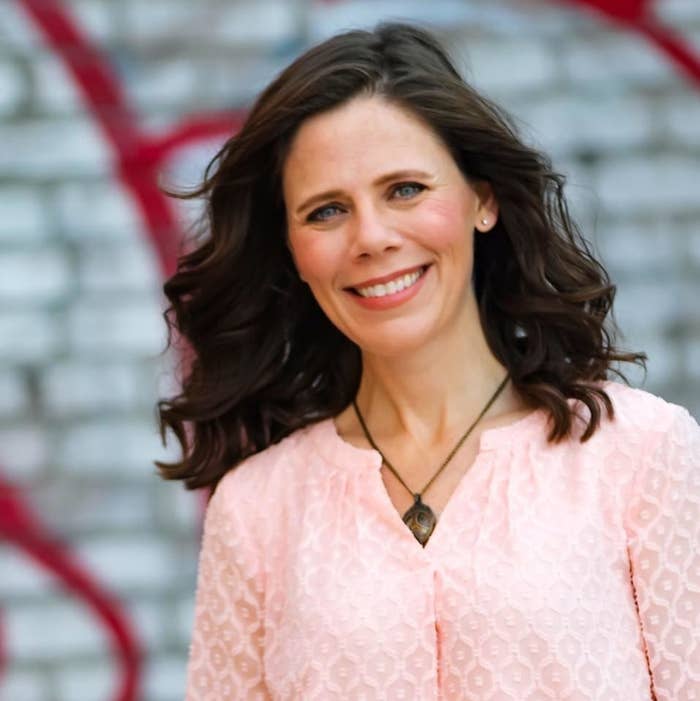 The couple celebrated their wedding anniversary on June 17. Sauer decided to mark the occasion by posting some amazing photos of their 1995 wedding on Facebook.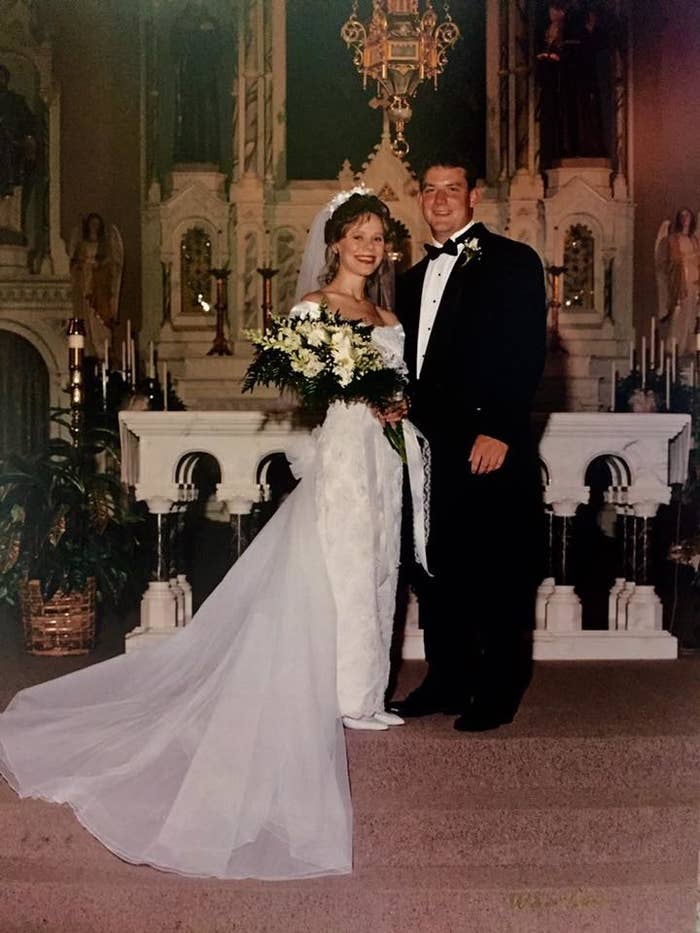 One of the photos she included was of her entire bridal party. And OMG, look at those '90s-tastic dresses.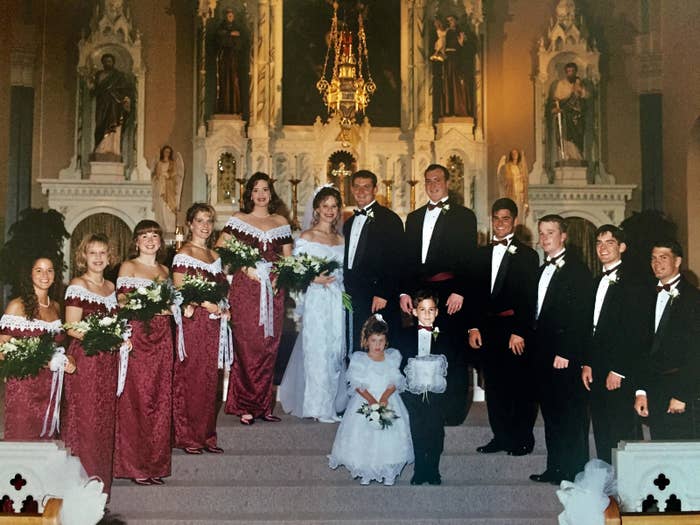 Sauer said she couldn't find her dream bridesmaid dress at any store, so she used this incredibly amazing pattern.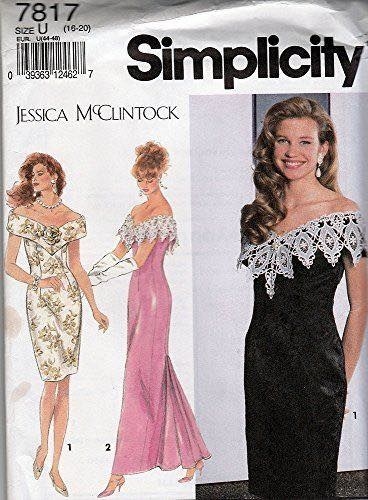 Work it ladies! High stylin!
One of her bridesmaids, her college friend Heidi Mann, was inspired by Sauer's post. So, she decided to show her friend that she IS getting great use out of her dress.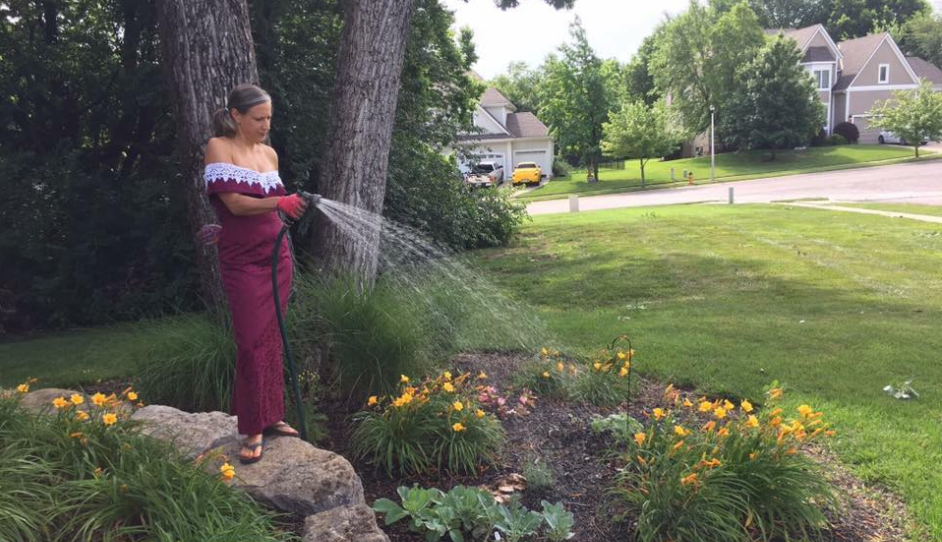 She posed in her dress during her everyday activities to give her friend a laugh. Her kids took the pics.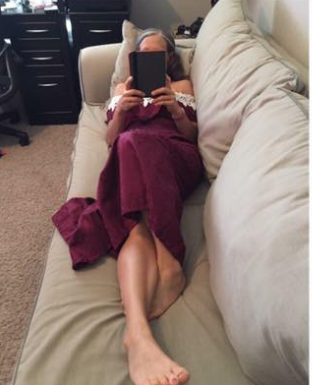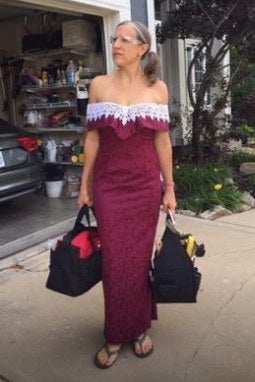 Mann said in addition to this bridesmaid dress, she has eight other bridesmaid dresses, three prom dresses, and one eighth-grade recognition dress in her house.
She said her mom held onto them all these years.
"Five years ago when we moved back from living in London she gave them to me. Now they are almost vintage," Mann said. "Really, I can't get rid of them now! I have a daughter. She will want to wear them. You know she will."
Sauer posted the photo shoot on Facebook, and people totally fell in love with it.

"Winner of Internet 2017."

"Clearly the best bridesmaid of all time."
Sauer said she totally loved the pictures as well.
"I laughed. I cried. I'm pretty sure it's the best thing I've ever seen in my life," she said.