This is Brian, a 5-year-old from Illinois. His mom, Barbara Kelly, told BuzzFeed News that she and her husband are in the military. Her husband, who is in the Air Force, deployed overseas in May.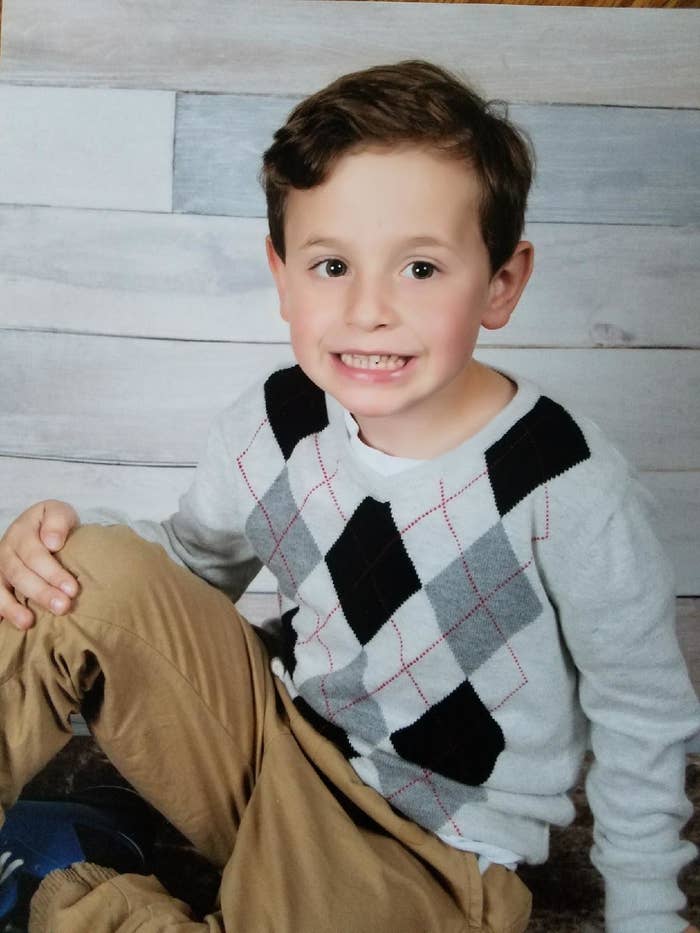 Luckily for Brian, his neighbor, Dean Cravens, can always use a helping hand. Brian has been going over to Cravens' house nearly every day asking if he can help.
Kelly said the bond between her son and her neighbor developed organically after Brian kept seeing Cravens out working on his yard.
"Everywhere [Cravens] turns around there's Brian," she said. "They just developed a friendship and bond."
Cravens' 16-year-old daughter, Molly, told BuzzFeed News her family has been touched by the friendship between the two as well.
"The fact that he started to cling on to my dad is just the sweetest thing," she said. "We love having Brian around and love seeing how happy they make each other."
Kelly said Cravens' kindness has been extra special to her as her husband has been away. So she was especially touched when, on Father's Day, Cravens came over to ask if he could spend some time with Brian.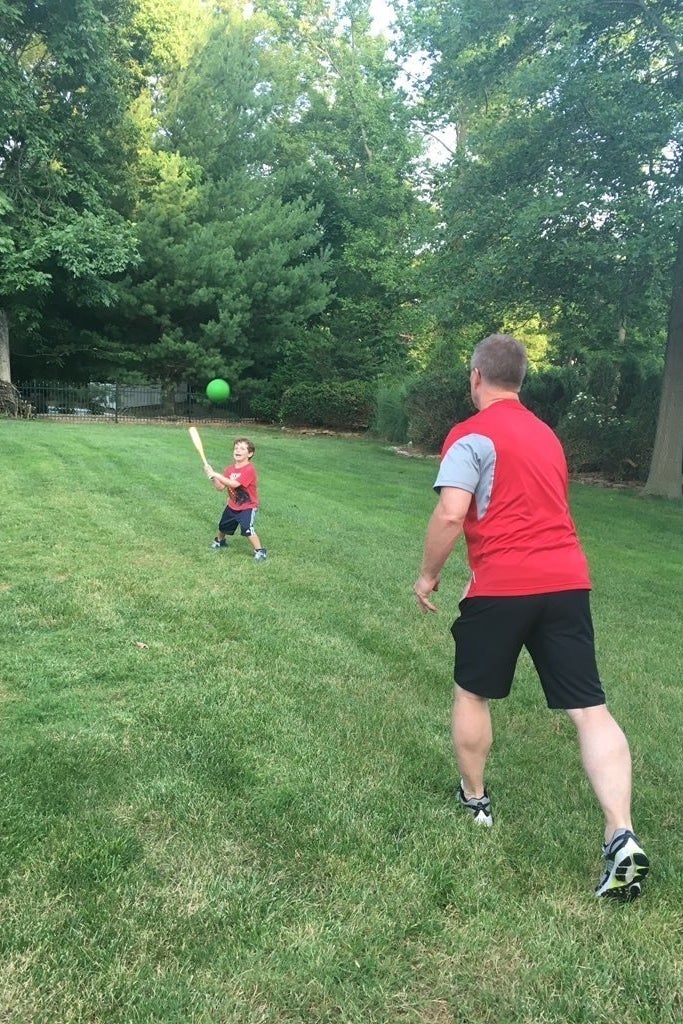 In addition to the yard work, the duo also had fun playing sports like golf and basketball.
Kelly said she told Cravens he should spend some time with his three daughters, but he insisted.
"It was very, very sweet," she said. "[Cravens] really thinks and tries to make him feel good. It just means that much more that his father's gone."
Molly snapped some photos of the duo's day, and decided to post them to Twitter. She said she "thought it would be a good thing to remind what other people go through on Father's Day and Mother's Day."
Many people were very touched by the story.
"God bless the surrogate father, neighbor. What a big heart great role model," one person said.
Molly said her dad is pretty blown away by the response.
"It's really sweet to see how so many people adore them and appreciate the situation," she said. "I didn't think it would be this popular, but I'm so incredibly happy our story is a hit and touches people's hearts."
Kelly agreed, saying it's "unbelievable" how many responses Molly's post has received.
"It's pretty amazing," she said.