Zendaya was just having a nice day, being the queen that she is, when she decided to share these photos she took with her dog, Noon.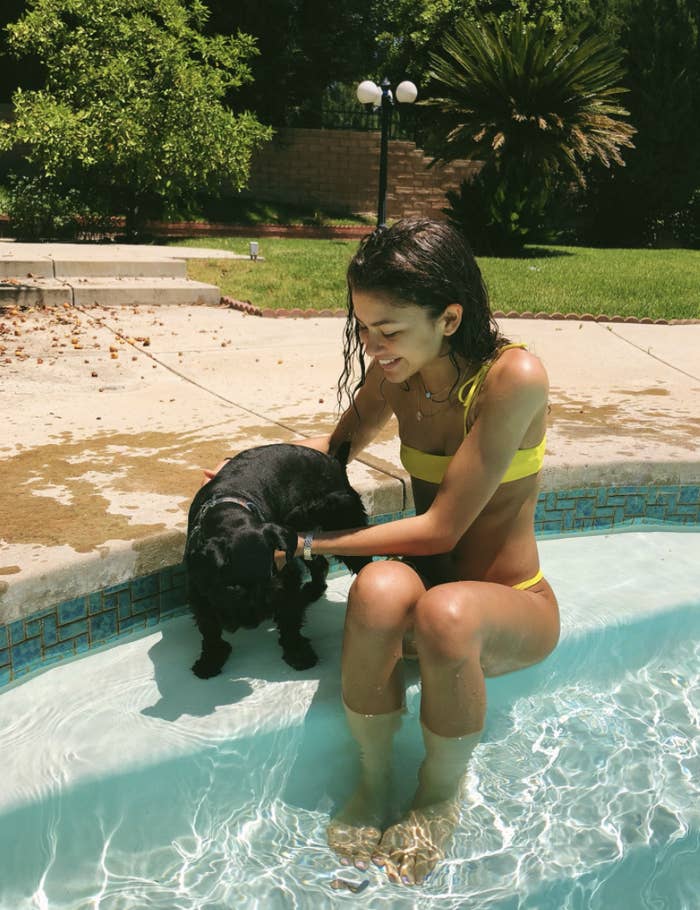 It was a big day for Noon, because he is afraid of the water, but got in the pool with her! So proud.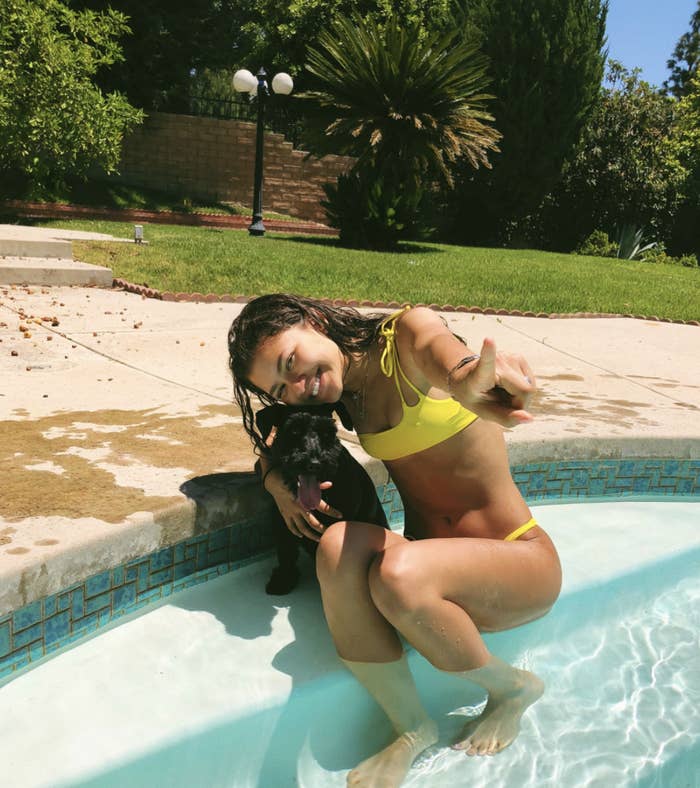 "Anyone who knows Noon knows he does not fuck with the pool (so proud mom moment) he got to the first step all on his own 🤗," Zendaya wrote on Twitter.
However, fans noticed something else in the photo...
Water, you did her dirty! And made her feet look huge.
They couldn't stop laughing.
And they (lovingly) teased her a bit about it.
Come on now!
Some ladies felt seen.
Zendaya responded to the teasing...
...with her usual aplomb.
She also appreciated a fan who proved her feet are normal people!!
Then it became a Twitter moment (sigh).
(And now a BuzzFeed News article. I'm sorry, Z!)
Let's focus on the real important stuff. Like how cute Noon is!