World Leaders Join Thousands Of Tunisians In March Against Terrorism
The march came a day after officials said one of the main perpetrators behind the terror attack on the Bardo museum had been killed by police.
Leaders from around the globe joined thousands of Tunisians in a march on Sunday against terrorism in Tunis.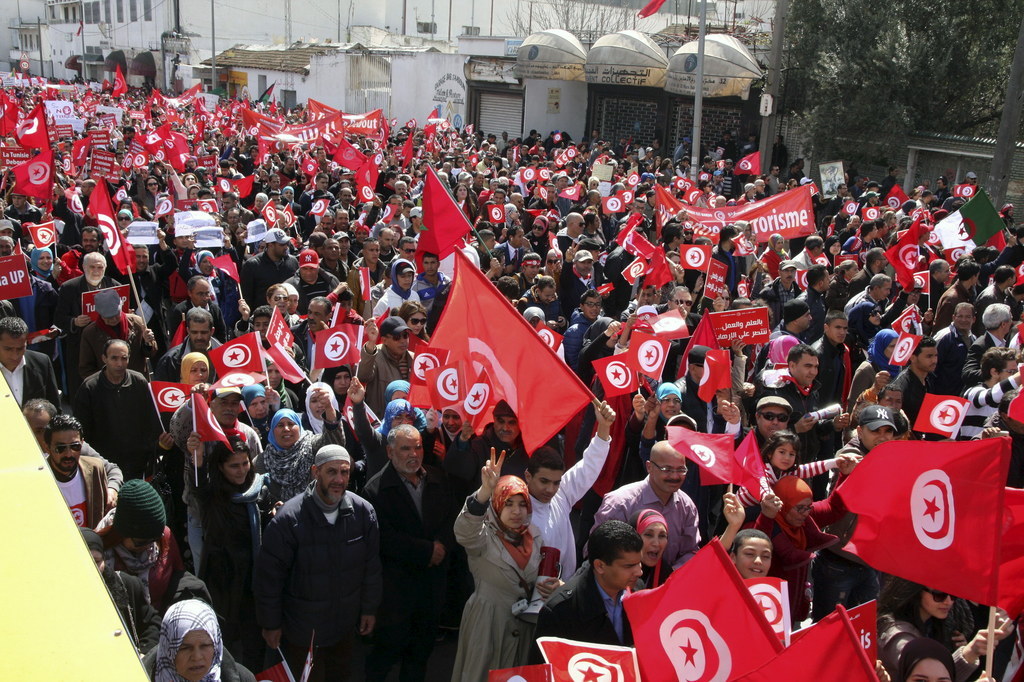 The marchers waved the country's flag and carried signs reading "We are Tunisia," and "We are Bardo," in reference to the deadly attack on a museum earlier this month.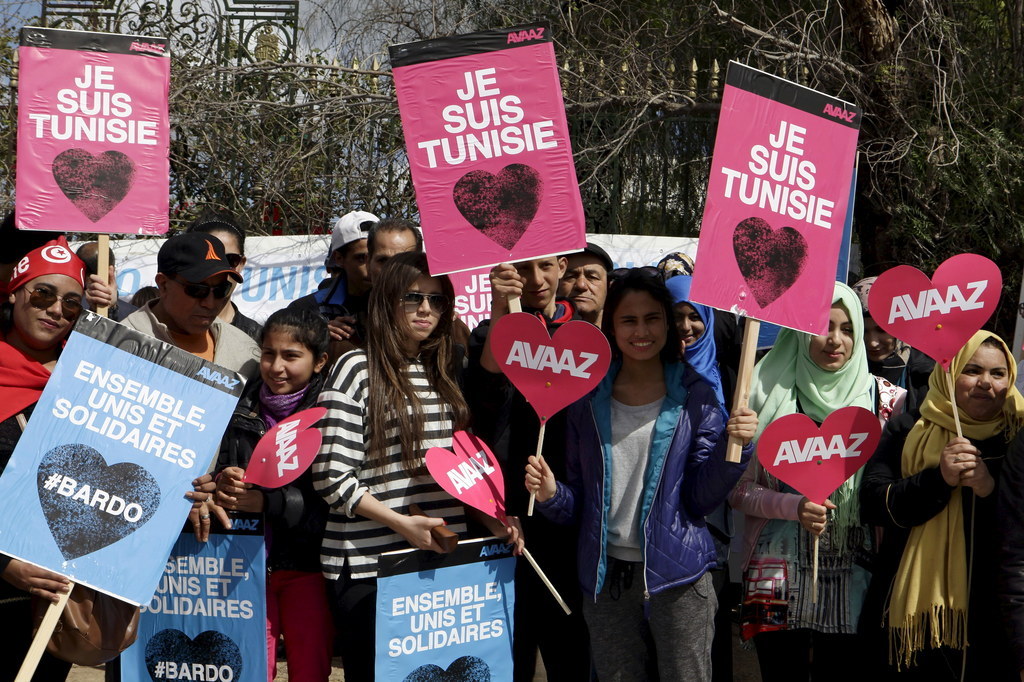 The march was held a day after Tunisian officials announced that one of the main suspects in the attack, Lokman Abu Sakhra, had been killed by police.
The March 18 attack on the Bardo museum killed 24 people, mostly foreign tourists, and injured more than 40. ISIS has claimed responsibility for the massacre.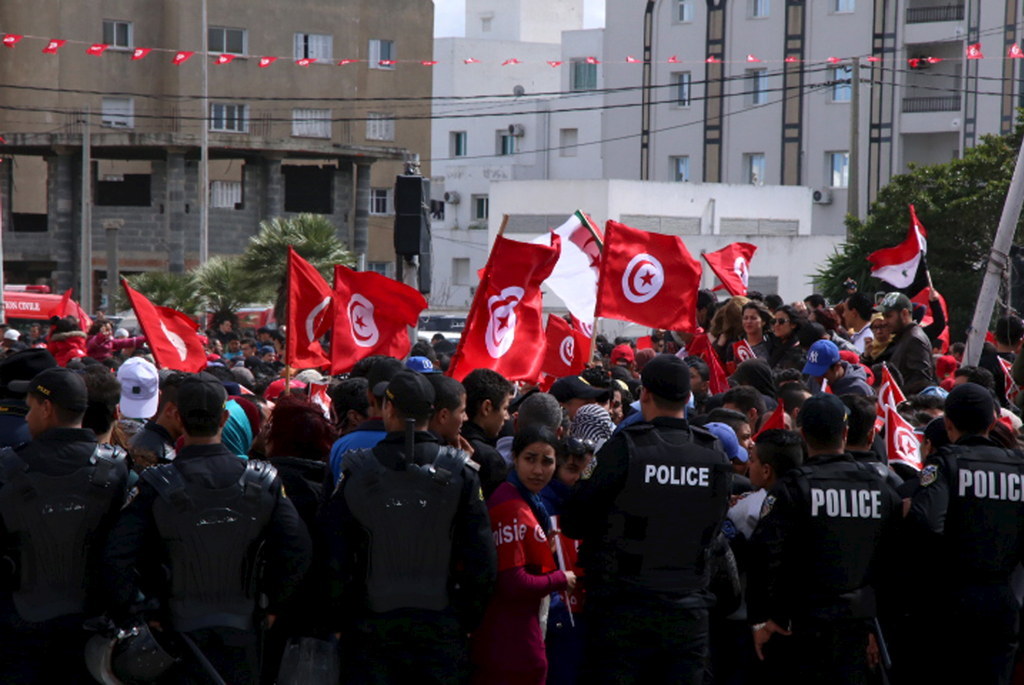 Tunisian President Beji Caid Essebsi was joined by leaders such as Spanish Foreign Minister José Manuel García-Margallo, Polish President Bronislaw Komorowski, and French President François Hollande at the rally.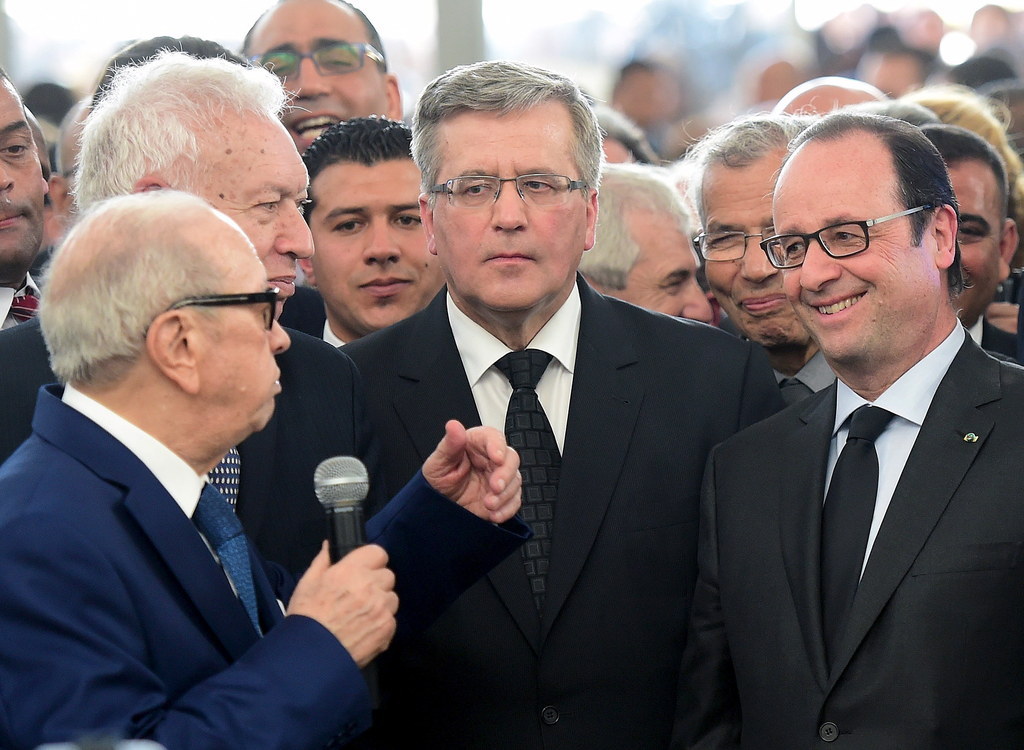 "The Tunisian people will not bow," Essebsi said, according to Reuters. "We will stay united against terrorism until we wipe out this phenomenon."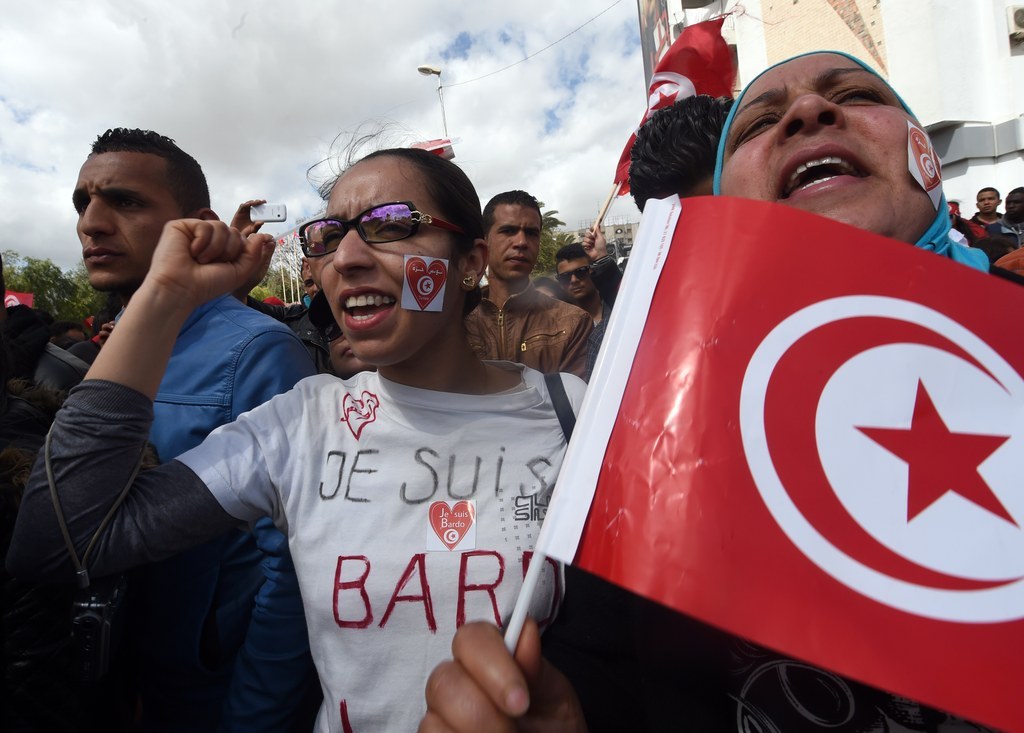 Tunisian authorities say that in the past week they have arrested dozens more people thought to be linked to the attack, the BBC reported.