Spencer Sleyon is a 22-year-old rapper and producer. He just moved to New York a few months ago from Silver Spring, Maryland, to pursue his dreams of a music career.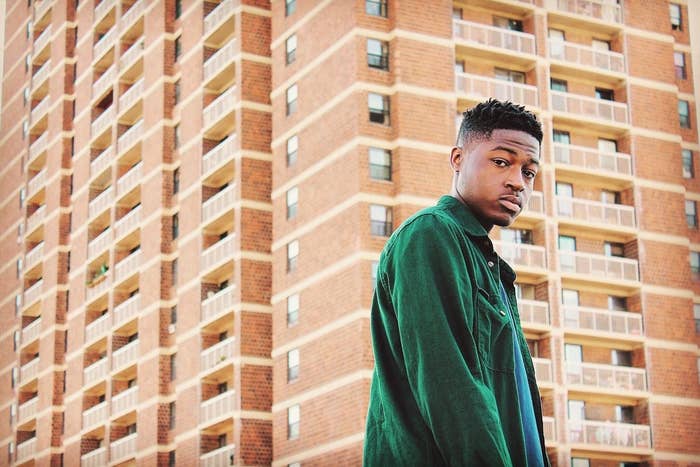 Last year, Spencer began playing the app Words With Friends. Around July, he hit the game's "random" game option, and connected with an 81-year-old woman in Florida named Rosalind, nicknamed Roz.
One day, he was at Hannah's house and he began discussing his friendship with Roz. Hannah's mom, Rev. Amy Butler, heard the conversation and was immediately intrigued.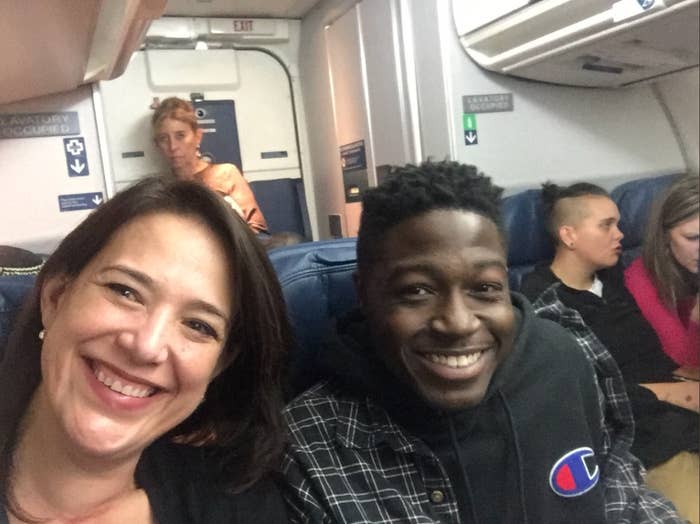 So, Butler made it happen. She connected with Roz, and flew down with Spencer to meet Roz in Florida. As you can see, they were super happy to meet in person.
OMG, I can't even!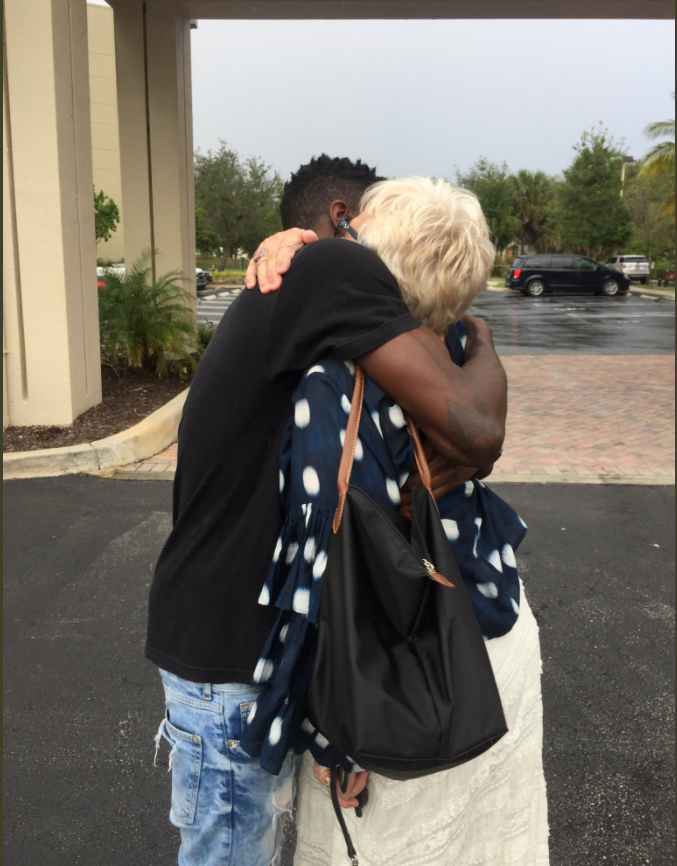 The pals chatted and got to know each other better. Butler said Roz even booked them a special table at a restaurant for their hangout.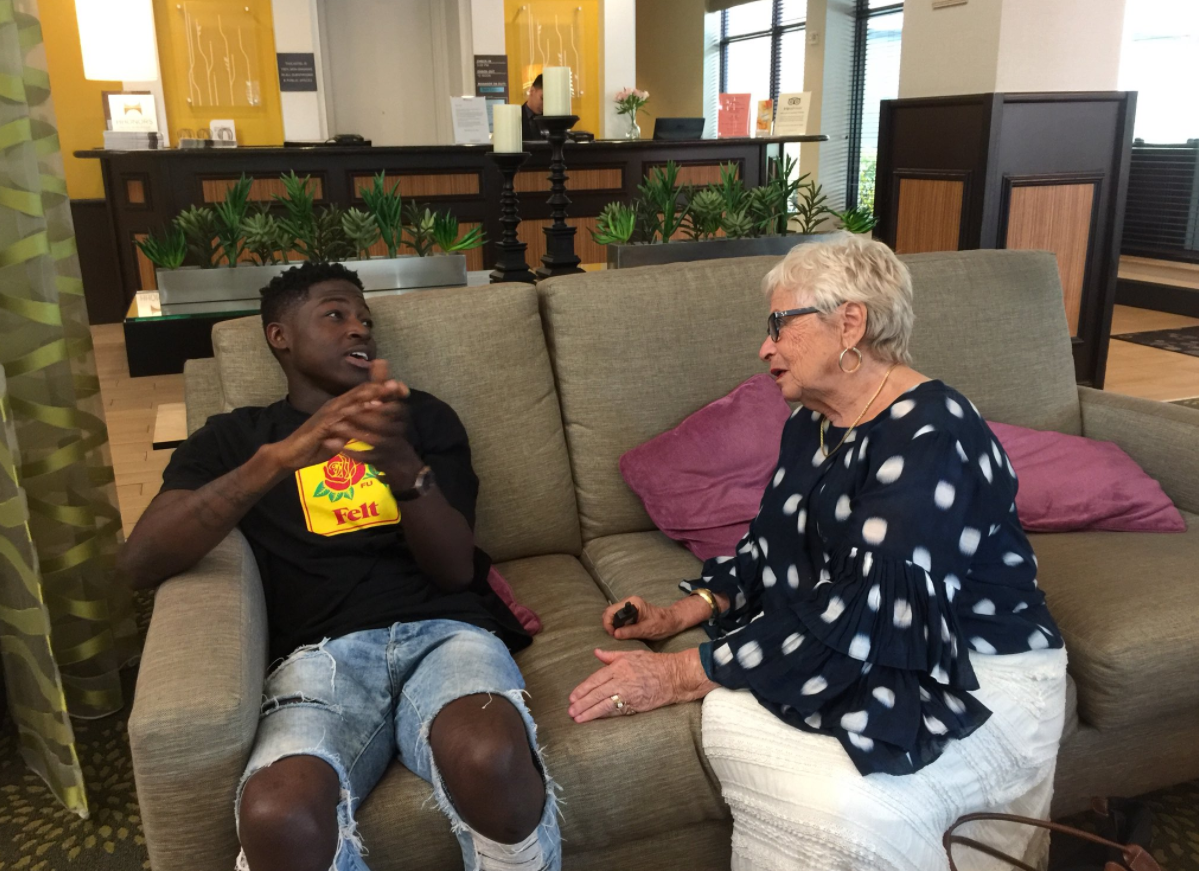 Spencer said he hadn't told a lot of people he was going to Florida because it was a long story. So, he decided to share it on Twitter with all of his followers. People fell in love with the story, and it went insanely viral.
And if you're wondering, Spencer said he was the clear winner of the rivalry. And he has the RECEIPTS!