A million-dollar New Jersey home is back on the market after its owners claimed they were driven from the property by a terrifying stalker who called themselves "the Watcher."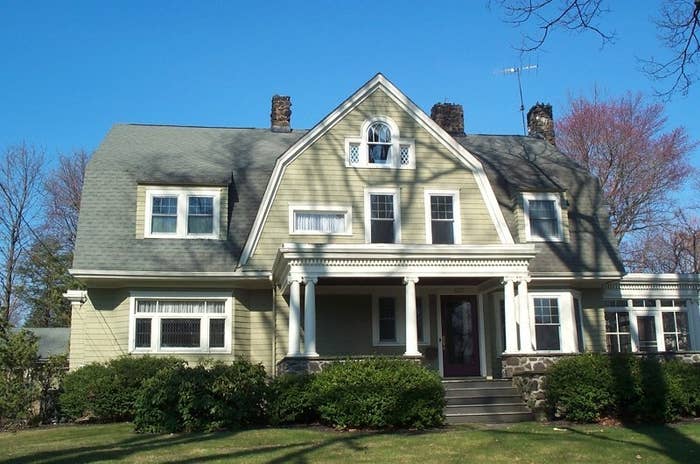 The house in Westfield comes with six bedrooms and three bathrooms and is described as a "stately colonial designed with all the character & charm of the early 1900's."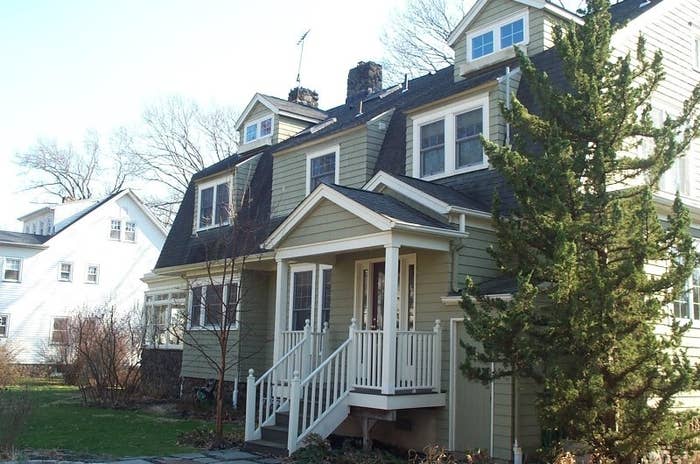 Also included in the price is (allegedly) a creepy stalker, who will ask you to "fill the house with the young blood I requested." At least that's what the owners of the home claimed in a lawsuit filed last year.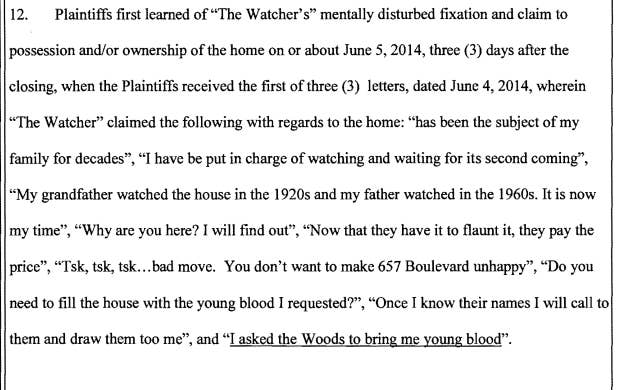 The listing at Westfield Realty Service was confirmed by the New York Daily News to be the infamous "Watcher" house.
Realtor Michael Buccola told NJ.com that there hasn't been a ton of interest in the property "yet."
The owners, who bought the house for $1.3 million in May 2014, say they were driven from their "dream" home by a series of threatening letters from a person calling themselves the "Watcher."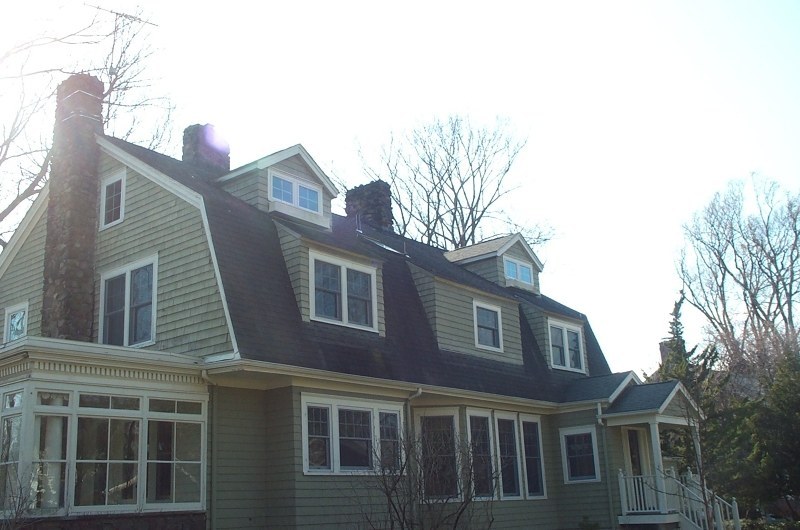 The "Watcher" allegedly said that they considered themselves to be the rightful owner of the home, and they got increasingly more sinister as time went on:
Will the young bloods play in the basement. Who has the rooms facing the street? I'll know as soon as you move in. It will help me to know who is in which bedroom then I can plan better…All the windows and doors in [the house] allow me to watch you and track you as you move through the house…I am in charge of [the house].
The family never moved into the home out of fear, and sued the real estate company and the former owners for not informing them of the danger.
The lawsuit is ongoing, according to NJ.com. The former owners of the property countersued, saying they had been defamed.
The former owners said they had received an anonymous letter shortly before selling the house, but denied that they had been threatened or knew about the "Watcher."
Police have investigated the incident, but no charges have been filed, according to NJ.com. The Westfield Police Department did not immediately respond to a request from BuzzFeed News for an update on the investigation.