On Tuesday, @josephxmorales tweeted a photo that is truly bizarre: a woman peering down from the ceiling.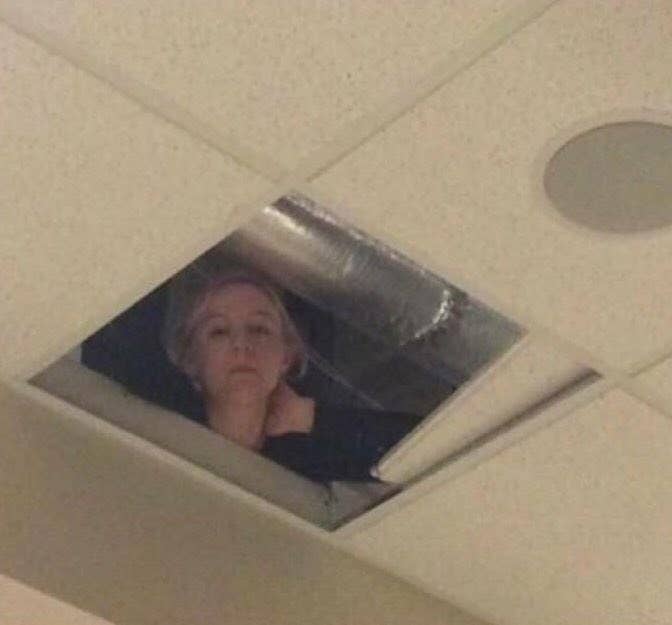 The user, who told BuzzFeed News his name is Joseph Longoria, said on Twitter the photo showed his teacher spying on his class during a test.
People FREAKED over his story. His tweet went mega-viral, and has been retweeted more than 200,000 times.
They told him the teacher had caught them red-handed.
Others were impressed.
"This is the first time I've ever thought to myself 'Huh. Maybe I WOULD like being a teacher,'" one person said.
Some people, though, had questions.
They had a lot of questions.
They were right to be skeptical. Longoria told BuzzFeed News the story wasn't true, he just found the pic online.
"I just had it along with the rest of my pictures," he said. "I was deleting them because ya know, storage almost full, iPhone probs. So I decided to make it into a meme."
BuzzFeed News tracked the photo to a dude from Turkey, who posted it on Twitter in June. But he told BuzzFeed News it wasn't his either, and he got it off Instagram.
All this to say, we don't know who this woman is, or why she was in the ceiling. If you know, email me at stephanie.mcneal@buzzfeed.com.