People Are Pissed Because Their McDonald's Mozzarella Sticks Are Missing A Key Ingredient
These poor cheese-less people.
Last year, cheese lovers rejoiced when McDonald's announced it would begin selling mozzarella sticks for just $1.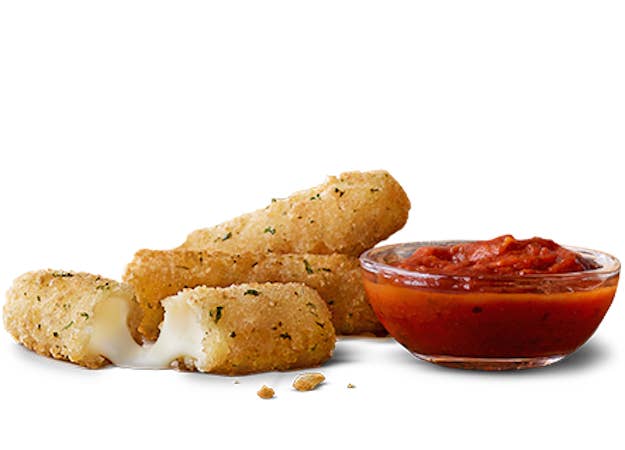 And people eagerly raced out to get their hands on the delicious fried cheese.
But recently, social media users have been reporting a very troubling development when they have tried the sticks out for themselves.
The sticks seem to be missing a pretty important ingredient.
Um, where's the cheese?
What a disappointment.
"Thanks for nothing @McDonalds," one man fumed.
This problem is apparently not new. People have been tweeting about their cheese-less sticks since September.
And it is not an isolated incident. A search for "mozzarella sticks no cheese" on Twitter brings up many results, with the term growing in popularity around the end of last year.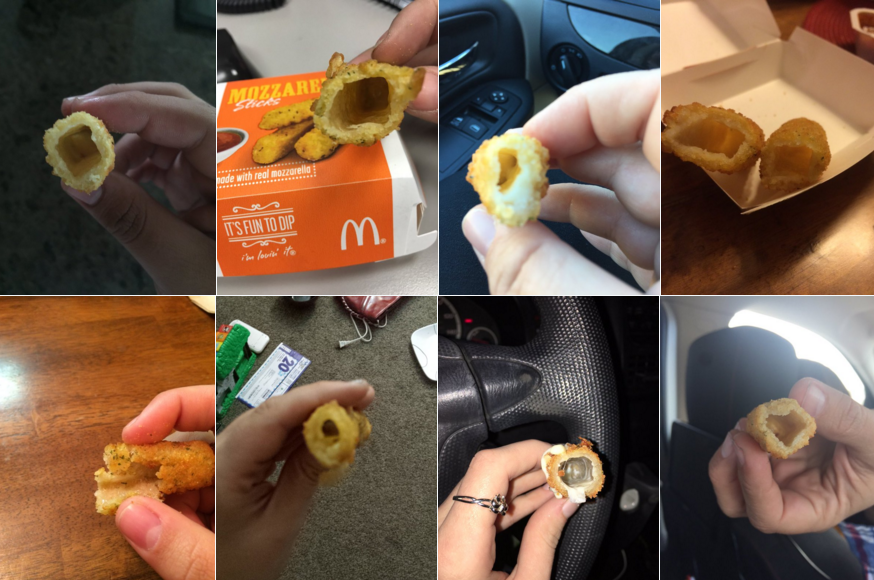 Most of the people are referencing McDonald's, though a few earlier posts also call out TGI Fridays and Sonic.
Lunches across America have been ruined!
Even people in the U.K. say they have been affected.
This is just tragic.
McDonald's said in a statement to BuzzFeed News it was sorry for the "low volume" of customers who were sold cheese-less sticks.
"In these instances, we believe the cheese melted out during the baking process in our kitchens and shouldn't have been served," spokeswoman Lisa McComb said. "We apologize to any customers who may have been affected. We are working to fix this in our restaurants."
Let's keep these poor people in our prayers.
UPDATE
BuzzFeed News has investigated this cheese mystery by getting some of our own mozzarella sticks. Purely for investigative purposes, of course. Here's what they looked like: