Some saw it as a reflection of the country's attitudes for women.
"I cannot believe my country hates women this much," one said.
"I'm just going to sew my mouth & labia shut right now. Clearly women's ideas & bodies have no respect in America," said another.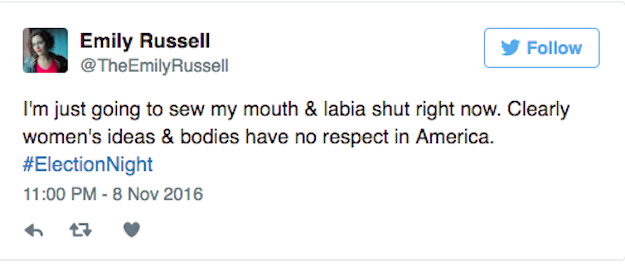 They worried what a Trump presidency may look like for women.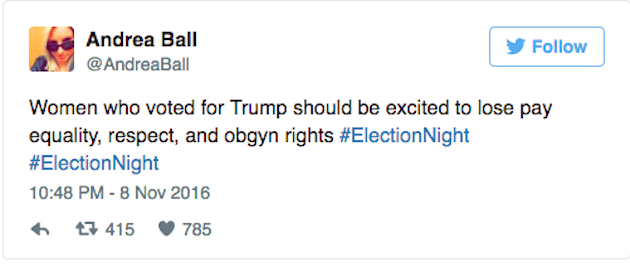 "Well, better quit school and my job and get married tomorrow, because that's the America we're looking at for women," said one.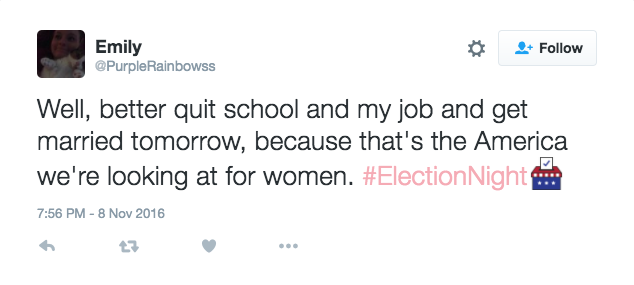 Women said they were finding comfort in strangers.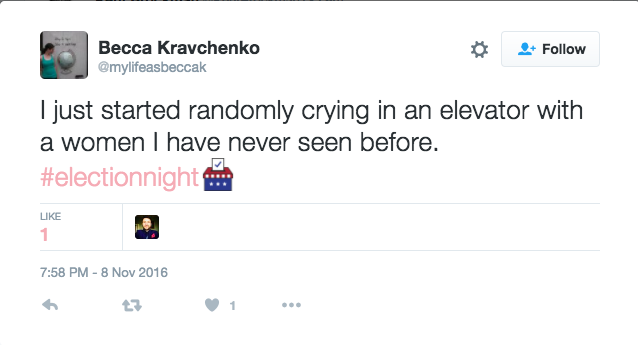 "Went to get wine to clam my panic attack. There were three other women buying wine in near tears, amidst panic attacks," one woman said.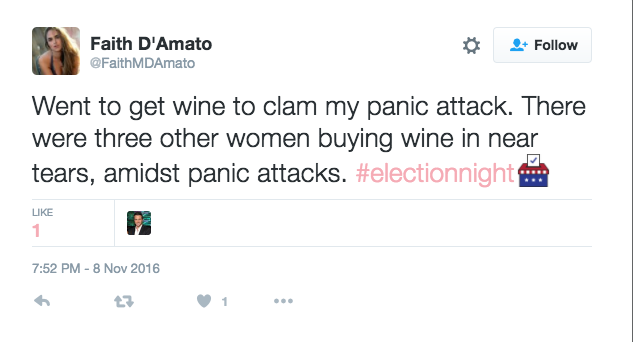 And a lot of people just plain didn't get it.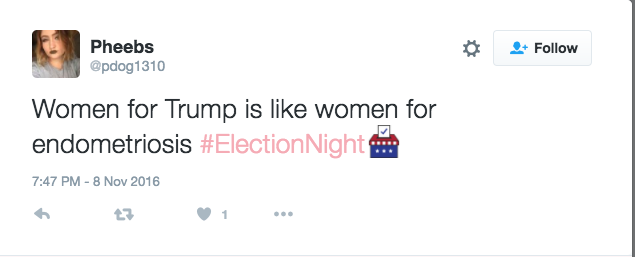 "We have a man who admitted to grabbing women's [genitals] close to representing America. Let that sink in," said one.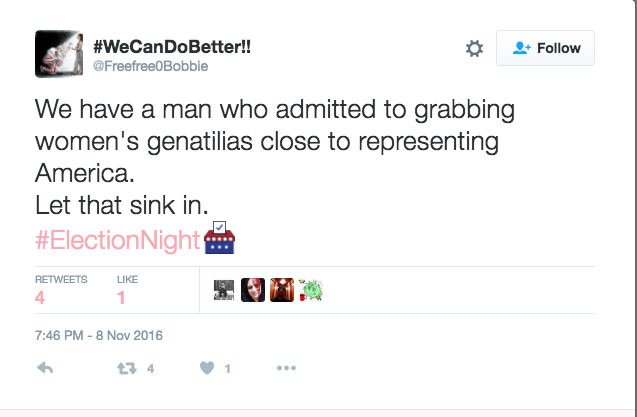 Although, some offered rays of hope.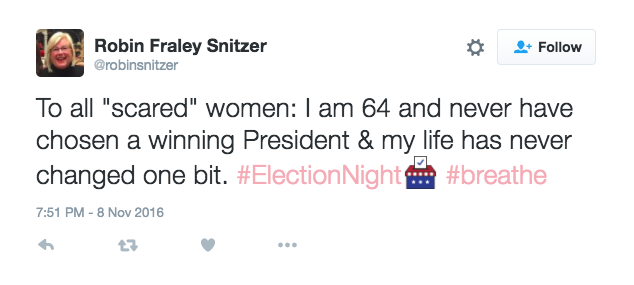 And of course, women who voted for Trump had the opposite reaction.