This is Ron, a 23-year-old from Houston, and his mother. Ron told BuzzFeed News he and his mom are always there for each other.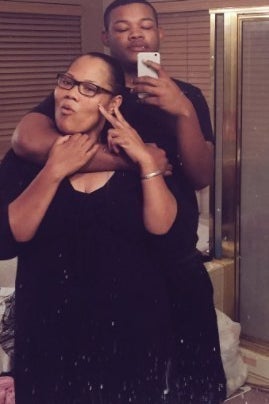 "I got her back through whatever and I know she has mine in the same way," he said.
However, like many parents, Ron's mom always used to reply to his requests for food with "You got food money?" So when his mom recently asked him to pick her up McDonald's, Ron got his sweet revenge.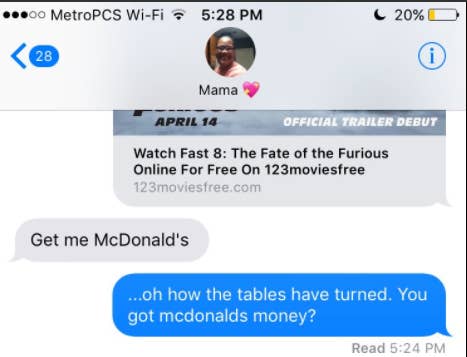 However, his mom had her own perfect response back. And yes, of course Ron still brought her McDonald's.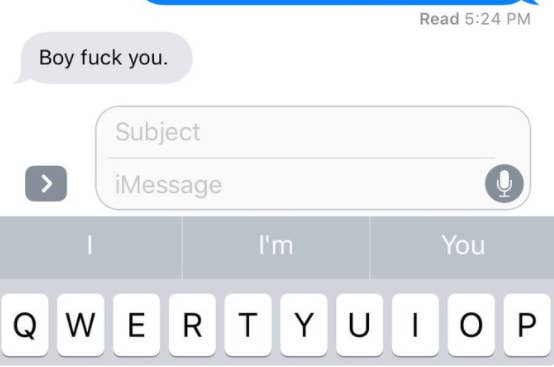 Ron decided to share the convo on Twitter, writing, "I've waited 23 years to tell my mom this." His tweet has been retweeted more than 90,000 times, and people think it is relatable AF.
Other people are sharing their own parental revenge stories...with beautiful results.
Muhahahaha.
There's food at home, and Mom should really make a sandwich if she is hungry.
Other people are now hoping to pull the line on their own moms.
And parents are hoping their own kids will be this savage.
Of course, this is all in jest. And just like Ron's mom, every mom deserves a treat for all we have put them through.