Vacuum Salesman Gives Teen With Autism Special Birthday Present, Makes His Day
Fourteen-year-old Dylan Johnson has had a lifelong fascination with vacuum cleaners.
This is Dylan Johnson, a 14-year-old boy with autism, and who has a lifelong fascination with vacuum cleaners.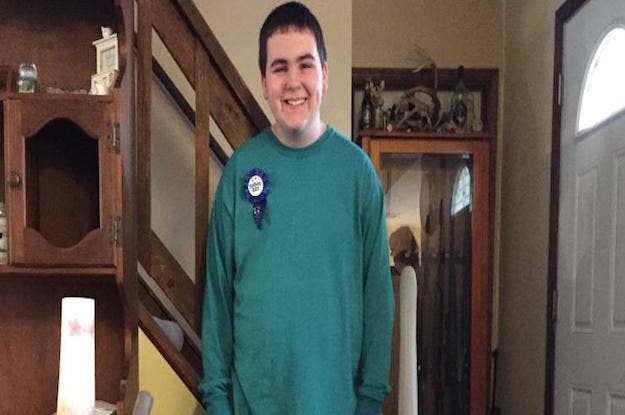 Dylan's interest in vacuums started when he was only 2 years old. He loved them so much that one Halloween his mother, Jodie Greene, even dressed him up as a vacuum salesman.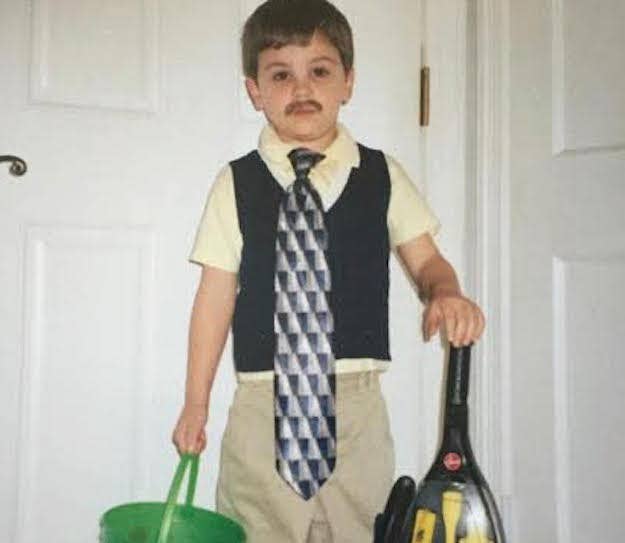 Greene told BuzzFeed News that because Dylan's interests are so limited, she always has a difficult time getting him a present he would love for his birthday. But this year she had an idea.
She sent a message to Kirby Vacuums, a vacuum cleaner manufacturer, and asked if a salesman would be willing to come to their home and perform a demonstration as a present for her son.
Kirby agreed, and on Saturday, one of its salesmen, Al Archie, came to Virginia for Dylan's birthday.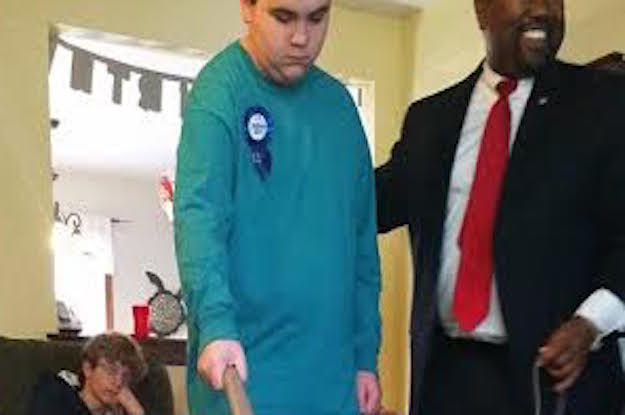 "[Dylan] was more excited than I have ever seen him," she said. "It was wonderful to see true happiness."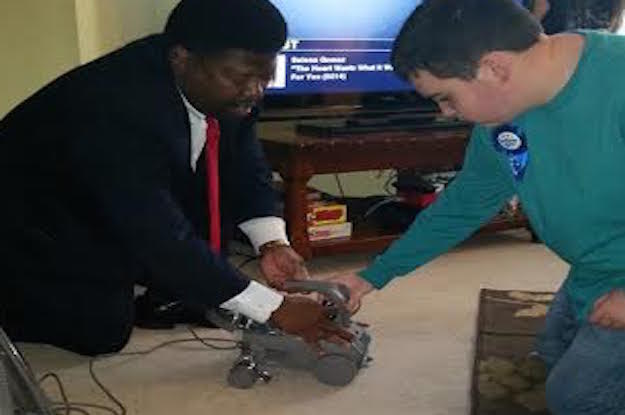 But Archie had one more big surprise for Dylan. At the end of the demonstration, he told Dylan that the vacuum was his to keep.
"I was so shocked, the first thing that came out of my mouth as I was sobbing was 'Oh my gosh, are you serious, are you kidding me?'" Greene said. "I think I repeated that several times. We were all crying. Happy tears of course; we were so shocked by their generosity."
Archie told WTVR he wanted to give Dylan the vacuum as a way to "give something back."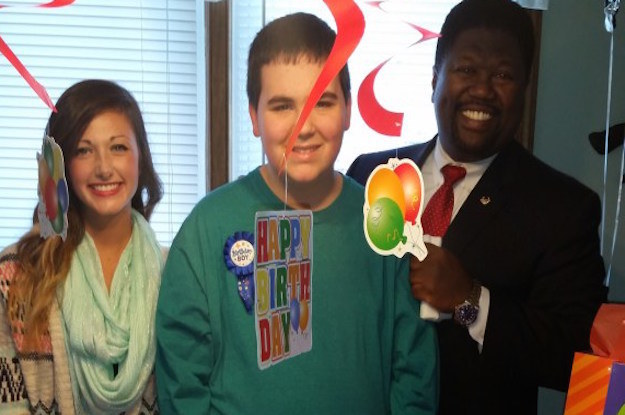 A spokesperson for Kirby said on the company's Facebook page its employees were happy to participate in Dylan's big day.
"It was a privilege to arrange for the demonstration," the company said.