U.S. Citizen Reportedly Killed In Yemen Violence
The family of Jamal al-Labani says he was killed in mortar shelling while visiting the war-torn country.
An American citizen was reportedly killed last week in Yemen while on a visit to see his wife and daughter.
The family of Jamal al-Labani held a memorial service for him on Saturday in Hayward, California, where he lived, ABC 7 reported.
Al-Labani had gone to Yemen in February to see his pregnant wife and young daughter with the hopes of bringing them back to the U.S. with him.
However, he was unable to leave the country because of the violence, CBS San Francisco reported.
He was killed on Tuesday by rebel fire in the city of Aden, a relative told SFGate.com. Al-Labani's 14-year-old nephew was also reportedly killed.
Family members said al-Labani had lived in the Bay Area for more than 10 years and was a partial owner in a gas station, SFGate.com reported.
"He was very kind and he was a really hard-working guy," his cousin Mohammed Alazzani told the publication.
A State Department official told BuzzFeed News they are working to verify the reports of an American killed in Yemen.
"The safety and protection of U.S. citizens overseas are among our top priorities," the official said. "In all cases where a U.S. citizen dies overseas, we stand ready to provide all possible consular assistance."
The State Department has advised all American citizens to leave Yemen and suspended embassy operations in the country.
"We urged U.S. citizens to defer travel to Yemen and those U.S. citizens currently living in or visiting Yemen to depart," the department said in February.
The U.S. said it could not provide "departure assistance" to Americans in Yemen, it does offer other services such as sending messages to family members.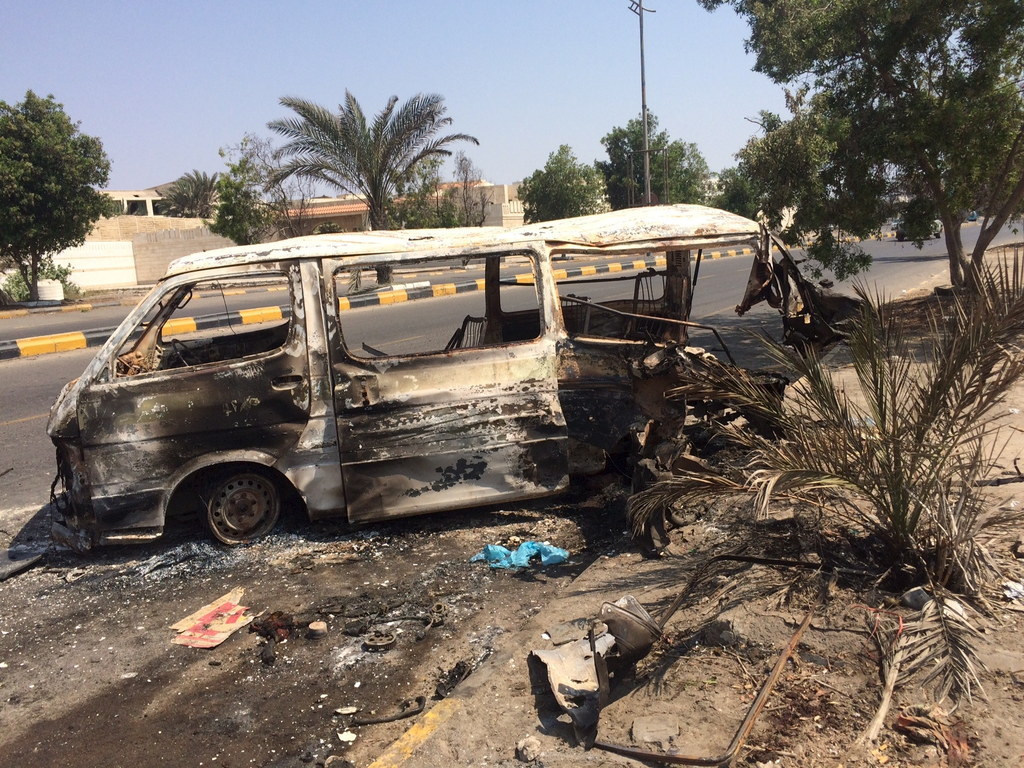 Yemen plunged into turmoil in recent weeks following a coup by the Huthi rebel group.
Last month, as rebels besieged the capital, Yemeni leader Abed Rabbo Mansour Hadi fled the presidential palace and escaped the country.
Saudi Arabia launched airstrikes in the country in a bid to quash the rebel insurgency. However, the strikes have failed to inflict any noticeable damage to the rebels so far, Reuters reported.
The U.N. said last week that more than 500 people have been killed in just the past two weeks in the country, Reuters reported.
Rebel fighters are currently battling to take Aden, where al-Labani was killed. The port city is the last stronghold of those loyal to Hadi, according to Reuters.