An ocean-loving couple got married over the weekend underwater in an aquarium surrounded by sharks and other marine life.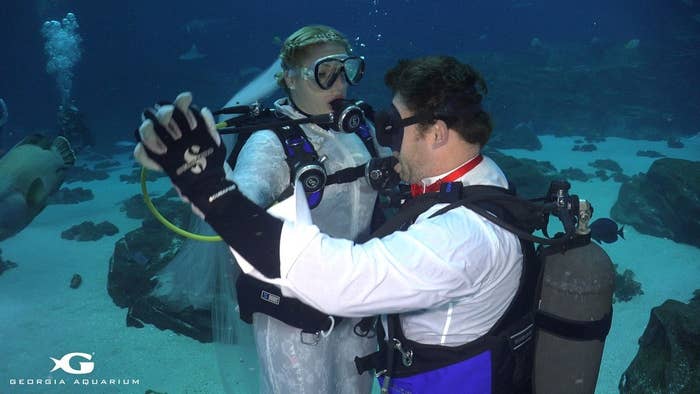 Crystal and Justin Reynolds met on...wait for it...Plenty of Fish, the Georgia Aquarium said in a blog post.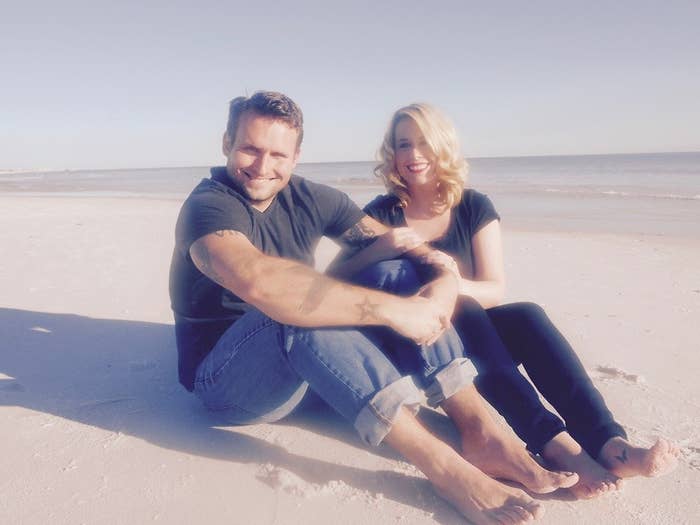 Crystal Reynolds told BuzzFeed News that she and her husband, who live in Florida, both "enjoy diving and being outdoors."
"Diving is something we really love doing together," she said. "There isn't anything better than exploring the great unknown with the one you love."
After getting engaged last year, the couple visited the aquarium during the holidays. They learned it offered a program to dive into its Ocean Voyager habitat exhibit, and decided that was a perfect place to tie the knot.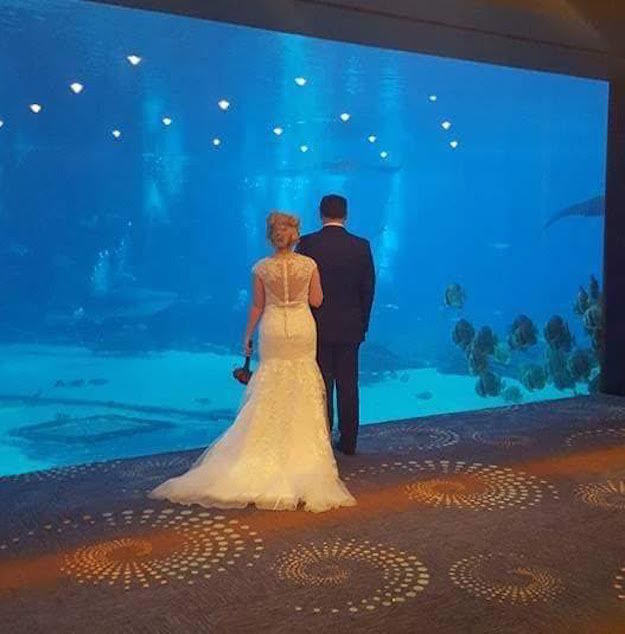 The bride said the couple almost didn't even call the aquarium because they thought their dream wouldn't be possible.
"We were surprised when they said yes," she said. "They truly made our dream wedding a reality. The staff made the planning and wedding itself extra special."
The habitat contains 6.3 million gallons of water, and is filled with whale sharks, manta rays, and other marine life, according to the aquarium.
She said when they first told their friends and family their idea, everyone thought they were crazy.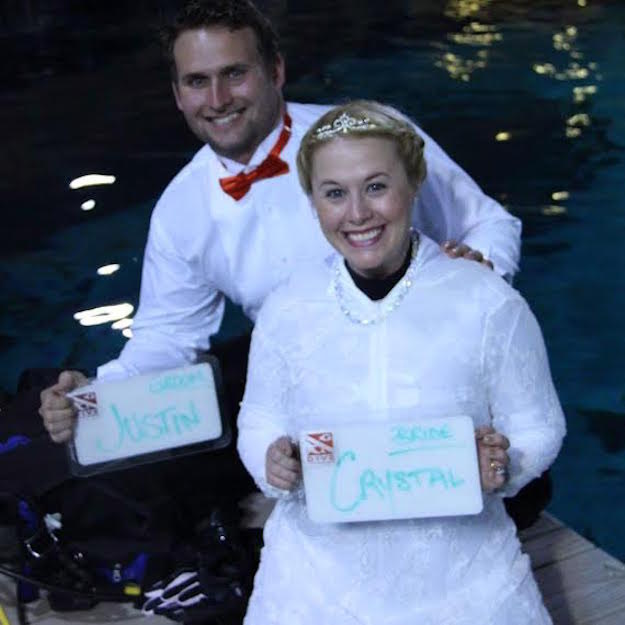 "They had a lot of questions as to how it would work," she said. "However, everyone was really excited to see how we would pull it off."
The couple and their bridal party wore their wedding attire on top of wetsuits, and floated down the "aisle" instead of walking.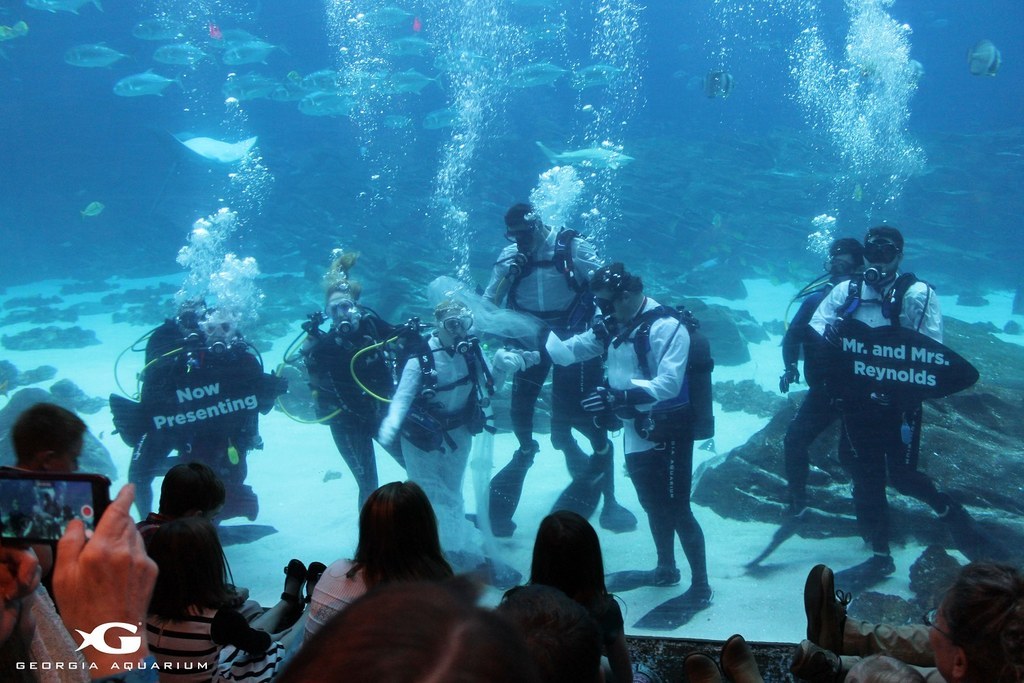 The bride wore a lace dress, a tiara, and a veil with fishing lines attached to make sure it didn't float away. The groom wore a bowtie and a tuxedo shirt.
The entire wedding party became scuba certified to participate in the ceremony, according to the aquarium. The rest of the guests watched from behind the glass.
The wedding party was accompanied by aquarium employees, who made sure there was no fishy wedding crashers.
The couple also exchanged official vows on dry land with a preacher before their aquatic ceremony.
The couple even incorporated fish puns into their vows, like "I conch wait to make it a fish shell," the blog said.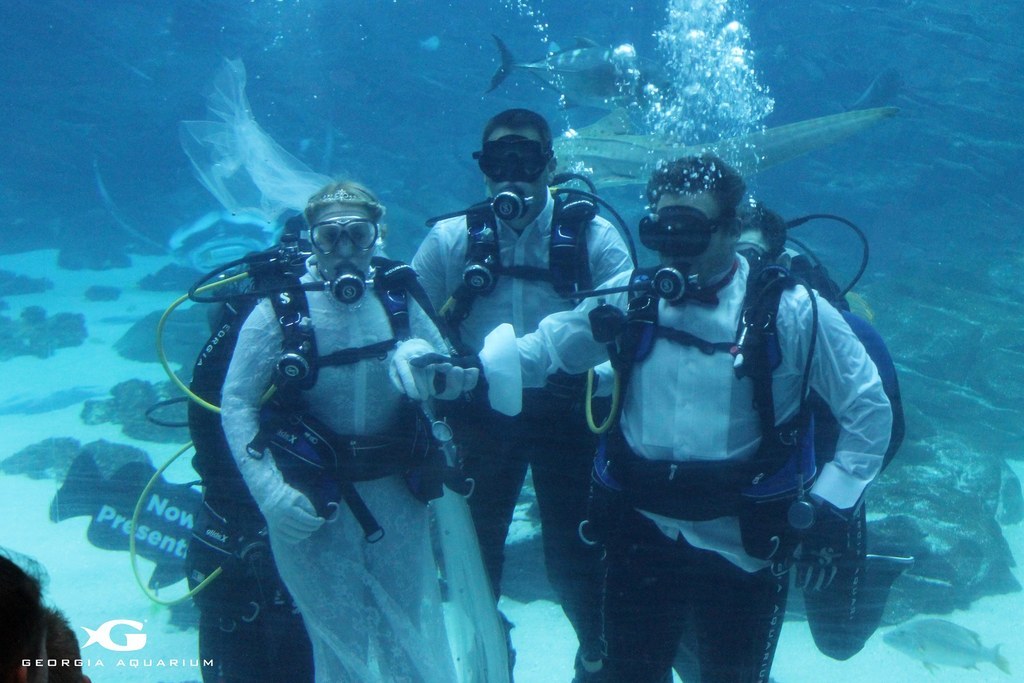 Crystal Reynolds said that the wedding was a "perfect" day.
"We can't believe how smooth it all went," she said. "When you are around that amount of marine life, deep under water, on your wedding day, you just expect everything that could possibly happen. The dive team made us feel so relaxed before we took our big dive into marriage."
She said her wedding was made especially great because the couple shared the moment with everyone at the aquarium.
"We know that God opened doors for us to be able to have our wedding there," she said. "We don't only want to be remembered only as the scuba bride and groom, but as people that placed their faith in God."