Prosecutor: Two Virginia Tech Students Plotted Murder Of 13-Year-Old Girl
David Eisenhauer, a student at Virginia Tech, is accused of killing Nicole Lovell. Natalie Keeprers has been charged with helping dispose of her body.
A star athlete and freshman student at Virginia Tech has been charged with murdering a 13-year-old girl after her body was found on Saturday.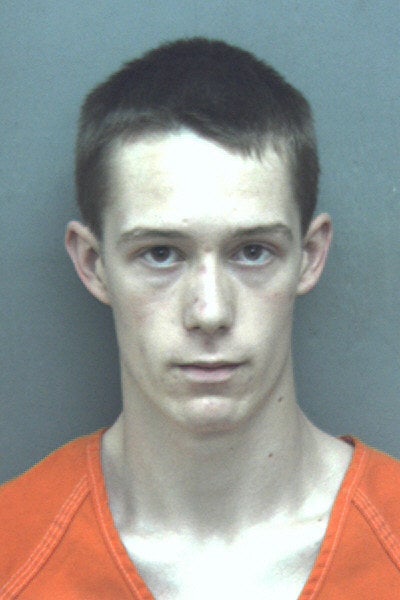 David Eisenhauer, 18, was charged with first-degree murder after searchers found the body of Nicole Madison Lovell on Saturday.
Eisenhauer was first charged with abduction over the girl's disappearance, the Blacksburg Police Department said. He was arrested in his on-campus residence on Saturday.
The murder charge was added later the same day after Virginia State Police officers found Nicole's remains off a road in North Carolina near the Virginia border.
Eisenhauer, and another Virginia Tech student, Natalie Keepers — who was charged with illegally disposing of a body and accessory after the fact — did not enter pleas during their arraignment on Monday. The two are being held without bond and due to appear again in court in March.
During a hearing on Thursday, Montgomery County Commonwealth's Attorney Mary Pettitt said that the two students plotted the murder together, the AP reported.
Defense lawyers for Keepers were asking for bail, arguing that her mental state was fragile but the judge ultimately denied the request.
Keepers told the judge that bullying led her to cut herself and have suicidal thoughts and, as a result, has been on Prozac and in therapy ever since.
Pettitt argued that it was messages on Keepers that led authorities to the two students and that although Keepers is only charged as an accessory, she accused her of plotting the murder with Eisenhauer in a fast food restaurant, according to the AP.
"This has been an extremely fast investigation within just the past 12 hours," Blacksburg Police Chief Anthony Wilson said. "And we still have a great deal to do as there are multiple interviews to conduct and evidence to be collected and analyzed as we reconstruct the timeline of events leading up to Nicole's tragic death."
Mayor Ron Rordam said in a statement that the discovery of the girl's remains was a "sad day for the Blacksburg community."
"As a parent, I know that this is an unbearable loss for the Lovell family," he said. "And as the mayor, while I know that Blacksburg is a safe community, on occasion the town and the Virginia Tech community have suffered inexplicable tragedies such as this."
Nicole vanished on Wednesday around midnight, according to police. Authorities said her disappearance had an extra sense of urgency because the teen needed to take prescription medicine daily after a liver transplant.
The girl's mother, Tammy Weeks, told the Washington Post that her daughter had also survived lymphoma when she was young.
"God got her through all that and she fought through all that and he took her life," she said. "That evil bastard took her life."
Weeks told the newspaper that the youngest of her three children had suffered bullying at school because of her weight and scars from her medical conditions.
She said her daughter, a seventh-grader, had met the suspect online a few weeks ago.
"It was some off-the-wall site I never heard of," she said.
Eisenhaur, who is originally from Maryland, was a star high school runner who was continuing his athletic career at Virginia Tech.
The teen was listed on the roster for Virginia Tech's track-and-field and cross country teams as of last week, though his name has since been removed.
Eisenhauer was a three-time state track champion at Wilde Lake High School according to his Virginia Tech bio, and was named The Baltimore Sun's "Boys Indoor Track and Field Athlete of the Year" last year.
"I think he's the best-kept secret in Maryland," his coach, Whitty Bass, told the newspaper at the time.
The teen was studying engineering, according to his online bio.
Former teammates of Eisenhauer's told the Washington Post that the accusations against him were shocking because he never seemed violent.
"We're all just in utter shock," his former co-captain, Joe Keating, told the newspaper. "We can't get our heads around it,"
On Sunday, police announced they had also arrested a second Virginia Tech student, Natalie Keepers, in the case.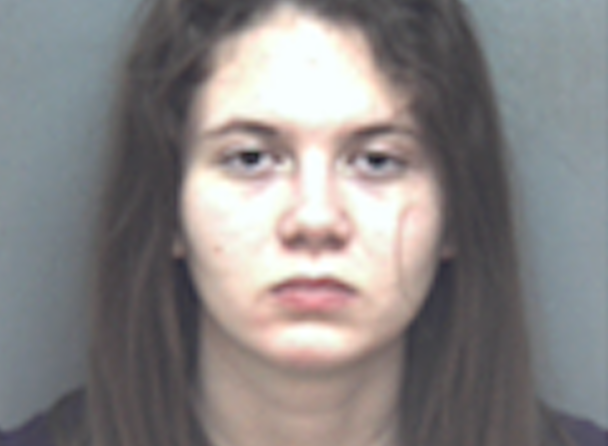 Keepers, 19, has been charged with a felony for allegedly helping dispose of Nicole's body, police said.
Keepers was also charged with a misdemeanor for being an accessory after the fact.
She is also from Maryland and also was studying engineering, the Washington Post reported.
Weeks told the newspaper that she was in shock over what had happened to her little girl, who loved country music, singing, and dancing.
"We can't believe this happened," she said. "You never think it would happen to you."