On Tuesday, UK sports reporter Ian "Moose" Abrahams shared his breakfast on Twitter. "No better breakfast than a nice Tuna Pancake or two or three," he wrote.
Yes, this "best breakfast" appears to be a pancake...filled with tuna. Its unclear if the tuna is mixed with anything.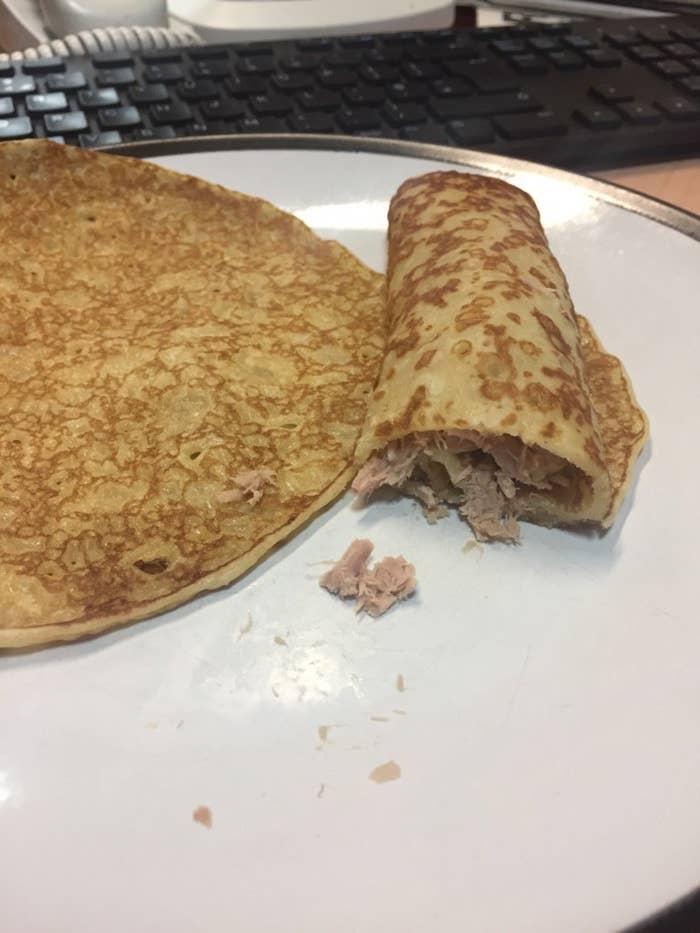 Abrahams then tweeted how you make this creation. He heated it in the microwave for 90 seconds.
His tweet was instantly polarizing. Some people were completely disgusted by the concoction.
Or they were just confused.
Or were just like...NOOPE.
They didn't mince words.
"You're going to hell for this," one person wrote.
But not everyone felt this way. Some people said that it didn't look so bad.
In fact, this girl described it as "actual perfection."
And others said they have tried it and it is "so good."
Abrahams later defended his breakfast by saying "you have tuna on pizza, right?"
He later spoke about the ~incident~ on a radio sports show, saying he doesn't understand what the fuss is about.