He seemed to really enjoy himself.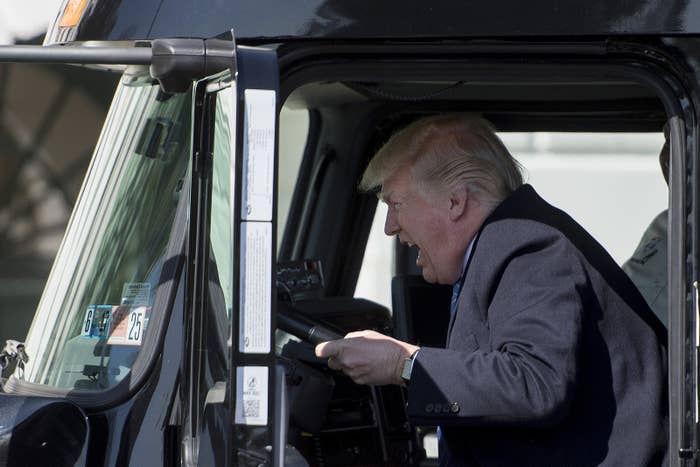 The photos of Trump's big day were too good to not become a meme, and the internet has def delivered.
They commented on how he was just so excited. TRUCKS.
Someone referenced Mad Max: Fury Road. "Oh, what a day, what a lovely day!"
Others saw it more as a Dukes of Hazzard moment.
Still others sang songs. This one is too good.
Of course.
We all know the feeling.
And of course, some people went there.
Oh.
But above all, people def think no one can or should come between the president and the truck.
Even the issues with the ACHA.
America, 2017.