A recent New York Times story about President Donald Trump's first weeks in the White House contained one weird detail. The president has reportedly taken to wandering the halls of his new home at night in a bathrobe.
In response to the ~allegation~, White House press secretary Sean Spicer told CNN that the story is obviously fake because Trump doesn't even own a robe.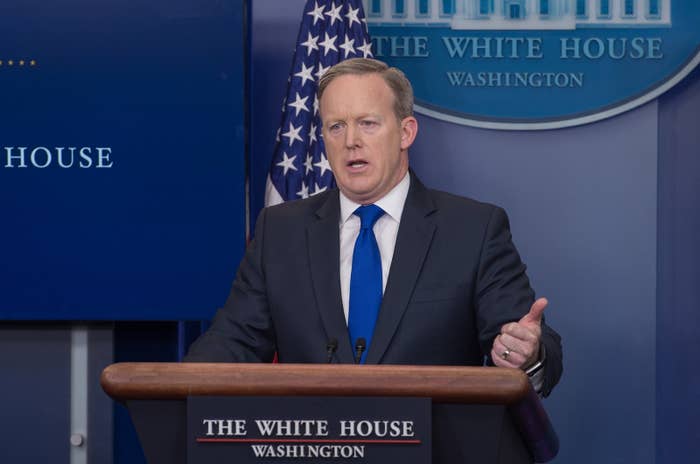 "I don't think the president wears a bathrobe, and definitely doesn't own one," he told CNN.
Since trolling this kind of thing is what the internet does best, people have started sharing pics of Trump in a robe.
It is EVERYWHERE.
So many robe pics.
The image library overfloweth.
And a lot of people couldn't take it.
Others shared photos of Trump branded robes.
Or tried out the whole "wearing a bathrobe and pacing" thing for themselves.
Some wondered if Trump had gotten fashion inspo from this handsome fella.
But most people were just like, WTF?
And wanted all these robe pics to go away.
"I pray I go the rest of my life not knowing how Sean Spicer became aware of Trump not owning a bathrobe," one person said.