Twitter was practically lit on fire Friday after Donald Trump launched into a early-morning tweetstorm about his nemesis, former Miss Universe Alicia Machado, and her "sex tape."
Machado, a former Miss Venezuela who has come out in support of Hillary Clinton, was filmed hooking up with another contestant on a Big Brother-esque reality show in 2005. She has also modeled for Playboy.
That seems to be what Trump is referring to in his tweet.
However, Trump's supporters who came to his Friday rally in Novi, Michigan, really DGAF about Machado or what Trump has to say about her. Everyone BuzzFeed News spoke to said they wished we would ask them more "important" questions.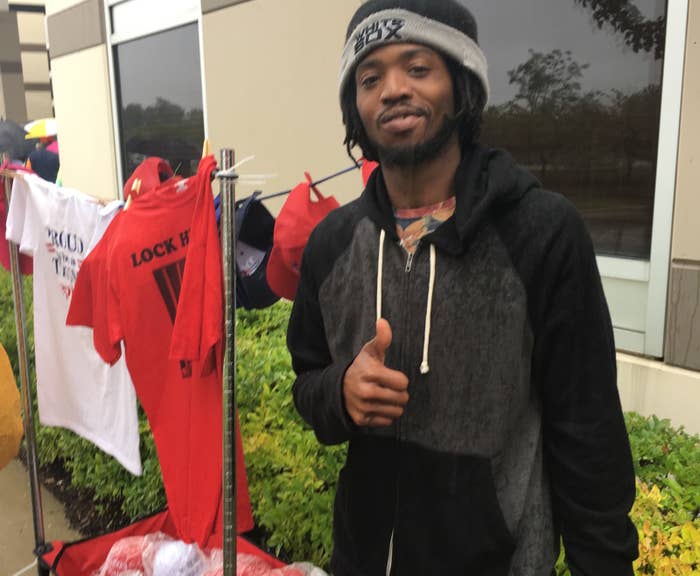 As people braved the cold and rainy conditions to wait in line outside the rally near Detroit, they mostly wanted to talk about one subject: The economy.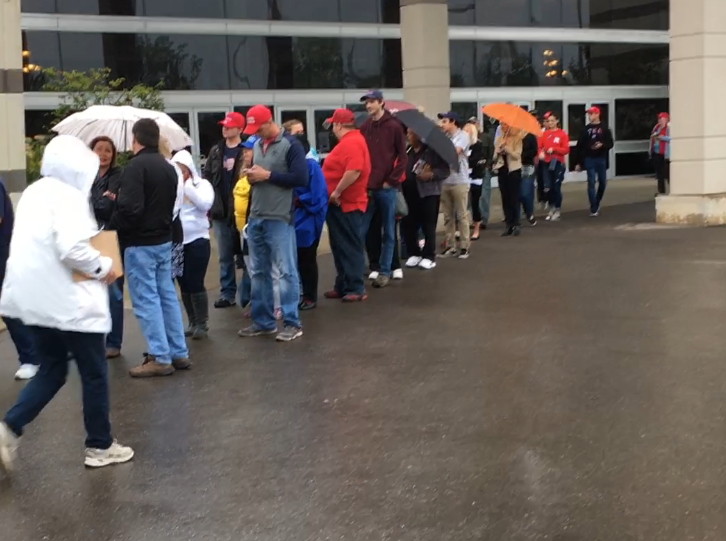 Leroy Harrison wasn't too familiar with the sex tape charge, but had some opinions on Machado. "The woman supposedly was a porn star, along with threatening a judge in court, sounds like Hillary brought in a criminal alien in order to help her win," he said.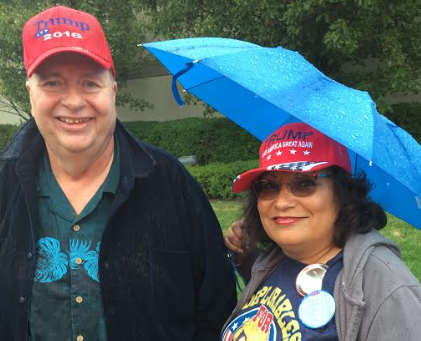 He added that he heard about the "sex tape," but didn't know too much about it.
And Trump's comments widely-derided comments about Machado's weight were only trying to "help the woman," Harrison said.
"Once she started to balloon up like that, he could have cut ties..." he said.
Darlene also said she hadn't heard about the "sex tape," but that she thought all the drama over the former Miss Universe was "baloney."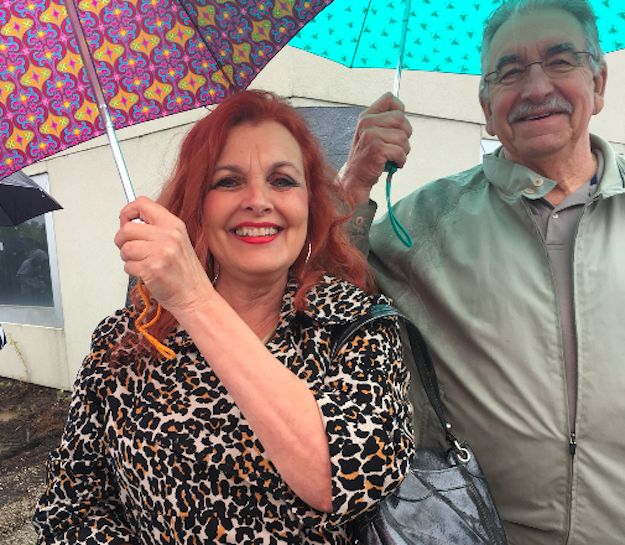 She said she saw other videos of Trump commenting on Machado's weight, and didn't think he said "anything derogatory" toward her.
Trump's comments, she added, didn't bother her as a woman.
"I'm a very strong woman, I can handle it, if we want to be out in the working world we have to be tough," she said.
Mike, who along with other supporters drives a decked-out van called the "Trumpmobile" around Michigan, called the "sex tape" a "big yawn."
He, and many others, said that what Trump said about Machado pales in comparison to what the Clintons have done.
He did say he had heard Machado appeared on the reality TV show and had sex on camera.
"She doesn't seem to be as prim and proper as she makes herself out to me," he added.
Ron, on the right below, joked if we "had the URL" when we asked about Machado's sex tape.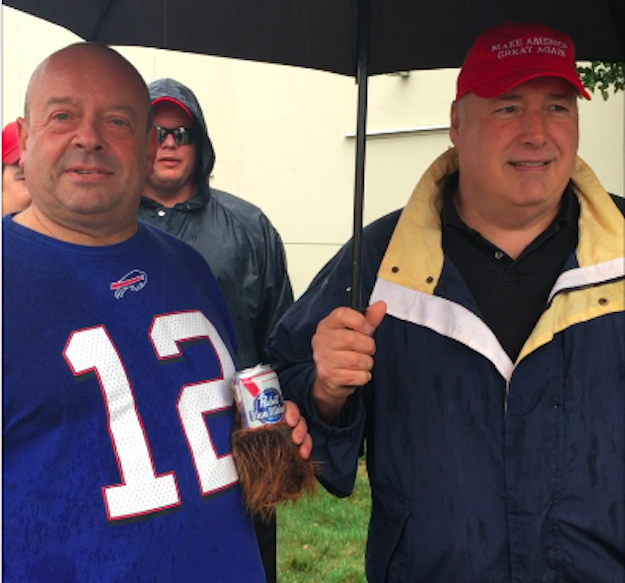 His friend added that he thought the media was making a "mountain out of a molehill" in the situation.
Many local high school students attending the rally also didn't have much of an opinion on Machado. These guys declined to comment, but were very vocal in their support of Trump.
Trump next heads to Manheim, Pennsylvania, on Saturday.