Toddler Shoots Parents After Grabbing Gun From Pregnant Mom's Bag
The 3-year-old boy was reportedly looking for an iPod, but grabbed the loaded handgun instead.
A 3-year-old boy reportedly shot both of his parents at an Albuquerque motel room on Saturday after grabbing a gun from his pregnant mother's purse.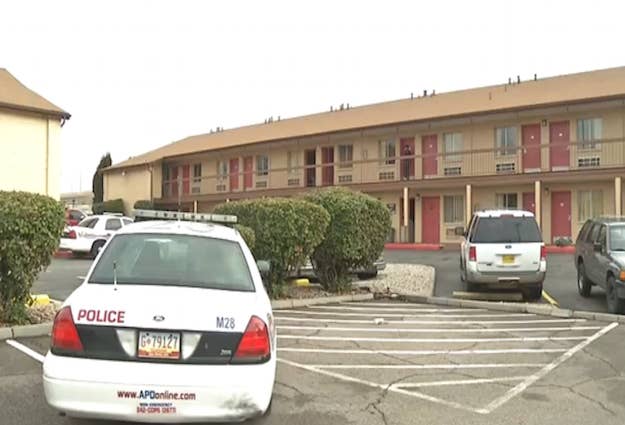 Both of the child's parents suffered injuries but will recover, according to local media.
The boy grabbed the handgun while he was looking for an iPod in his mother's purse, the Albuquerque Journal reported.
The child fired a single shot, which hit his father in the buttock. The bullet then went out through his father's hip and struck the boy's mother in the arm.
The child's mother is eight months pregnant, according to the Journal.
Reynolds said he tended to his pregnant girlfriend Monique Villescas and called 911.
"I just took action right away. I was more worried about my girlfriend than myself and anything else that was going on," he told KOB. "And my son because I didn't know if he had shot himself or not. He was shocked and crying. It was traumatizing."
A 2-year-old girl was also in the room but was not injured, according to the Journal.
The Albuquerque Police Department will recommend that the child's parents be charged with felony criminal negligence, spokesman Officer Simon Drobik told the Journal.
"The child did the damage, but it was because of the negligence of the adults that the child was able to do this," he said. "If you are going to be a gun owner, you need to lock it up and keep it safe, especially around children."
BuzzFeed News is awaiting further information from Albuquerque Police Department.