This is Ryan Dalton, his wife Raniece, and their 16-month-old daughter, Maya. The family recently moved from Brooklyn to Alabama for a "slower pace" of life.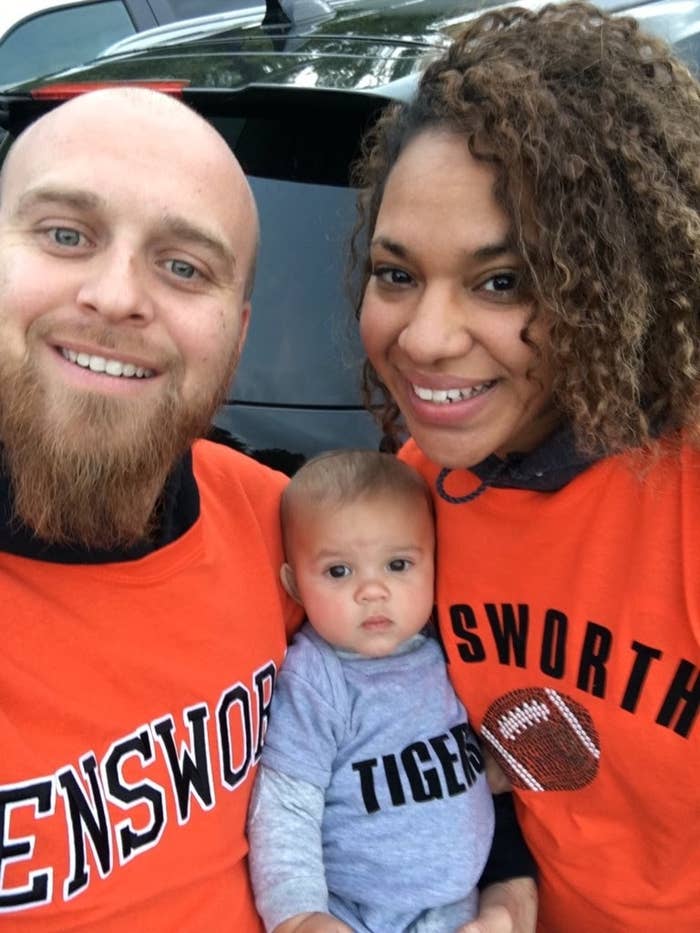 In that spirit, Ryan said he had the idea to let Maya create her own artwork for her new room. "I wanted her to take part in decorating her space," he said.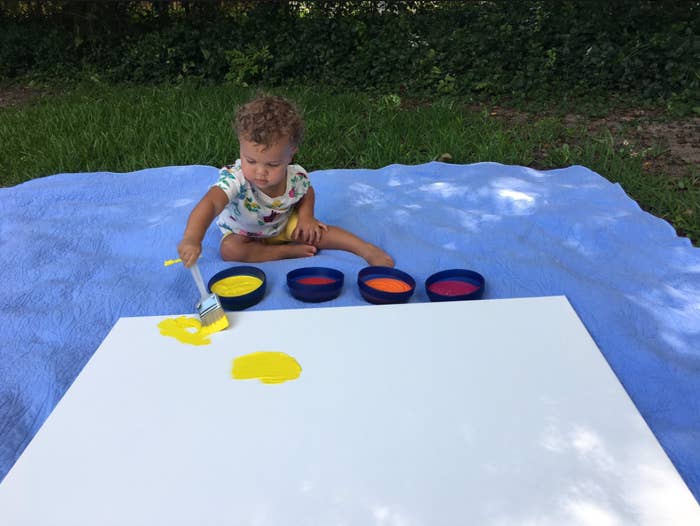 Maya had never painted before except for a brief experience at a children's museum, but Ryan said that didn't stop her.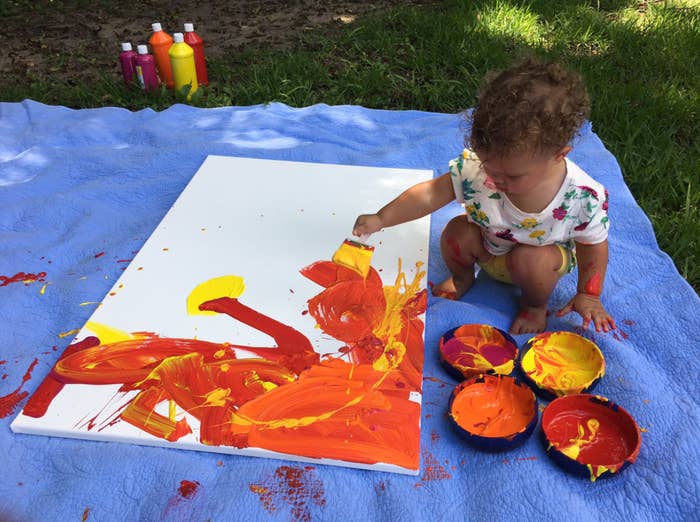 After her dad put some paint in bowls, and showed her how to use the brush, Maya got to work.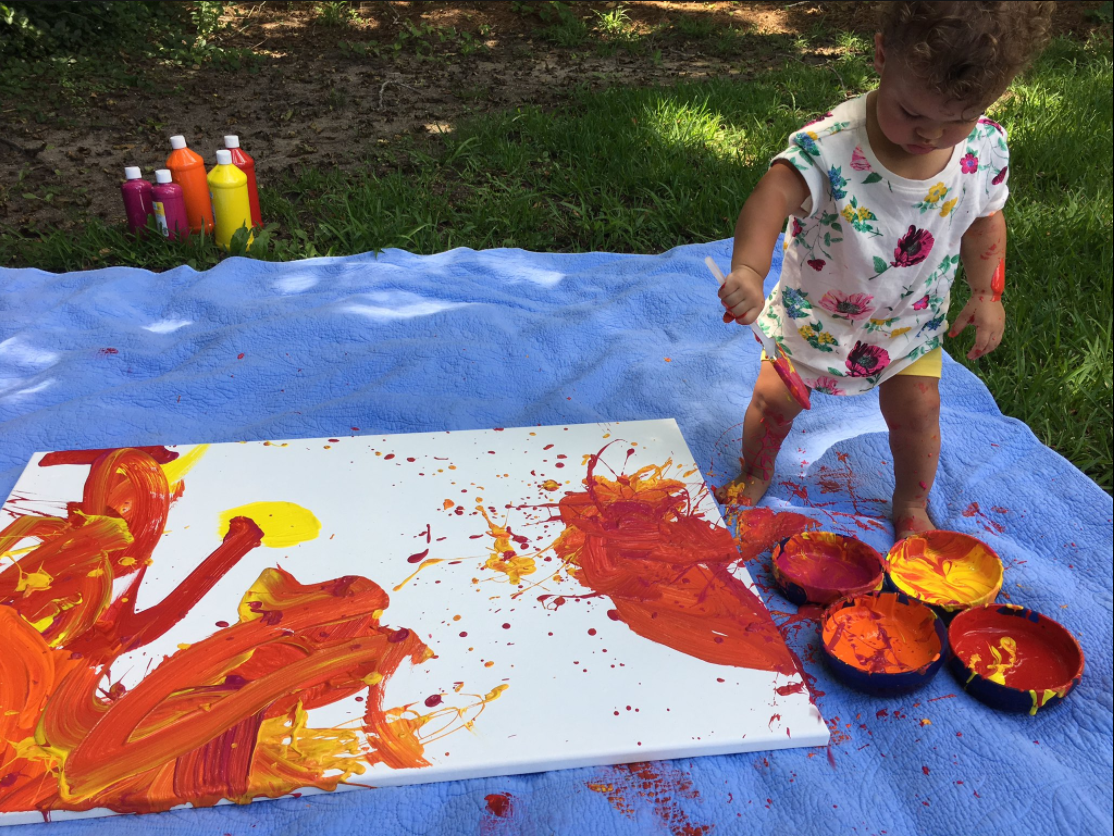 Ryan said his daughter is not messy, and was "very particular" about how she painted. "It was all really interesting to watch her experiment and explore and just have fun," he said.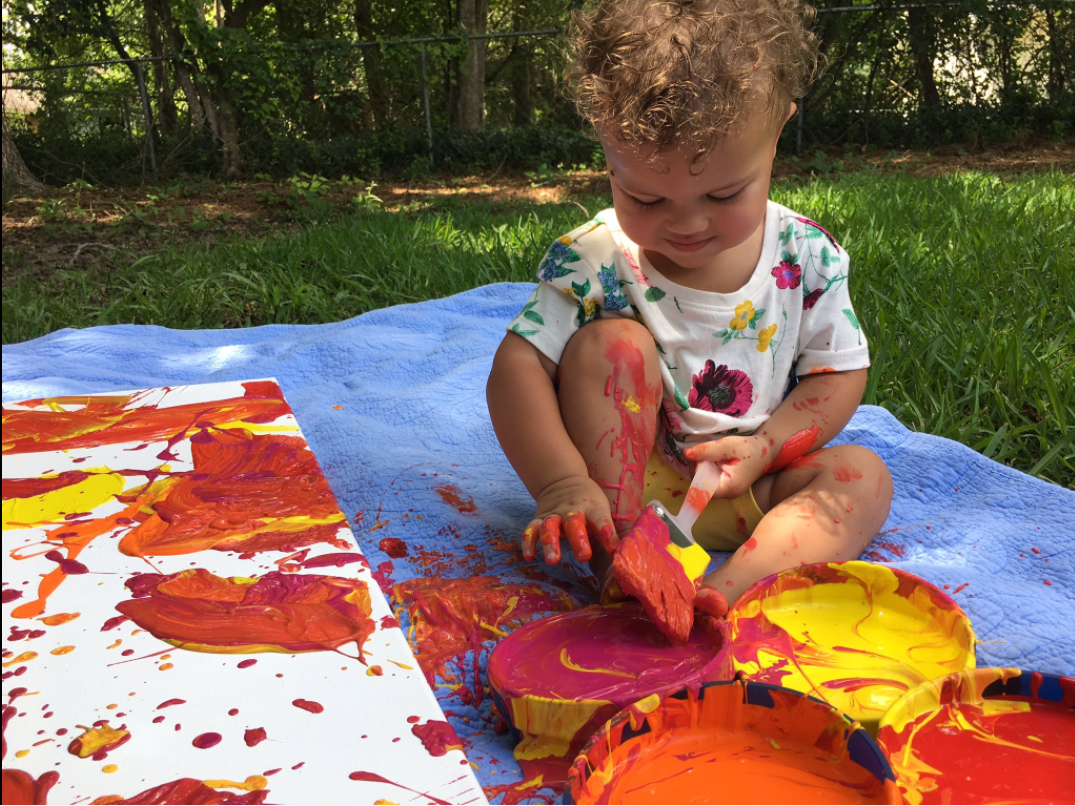 Her favorite part, he said, seemed to be mixing the colors.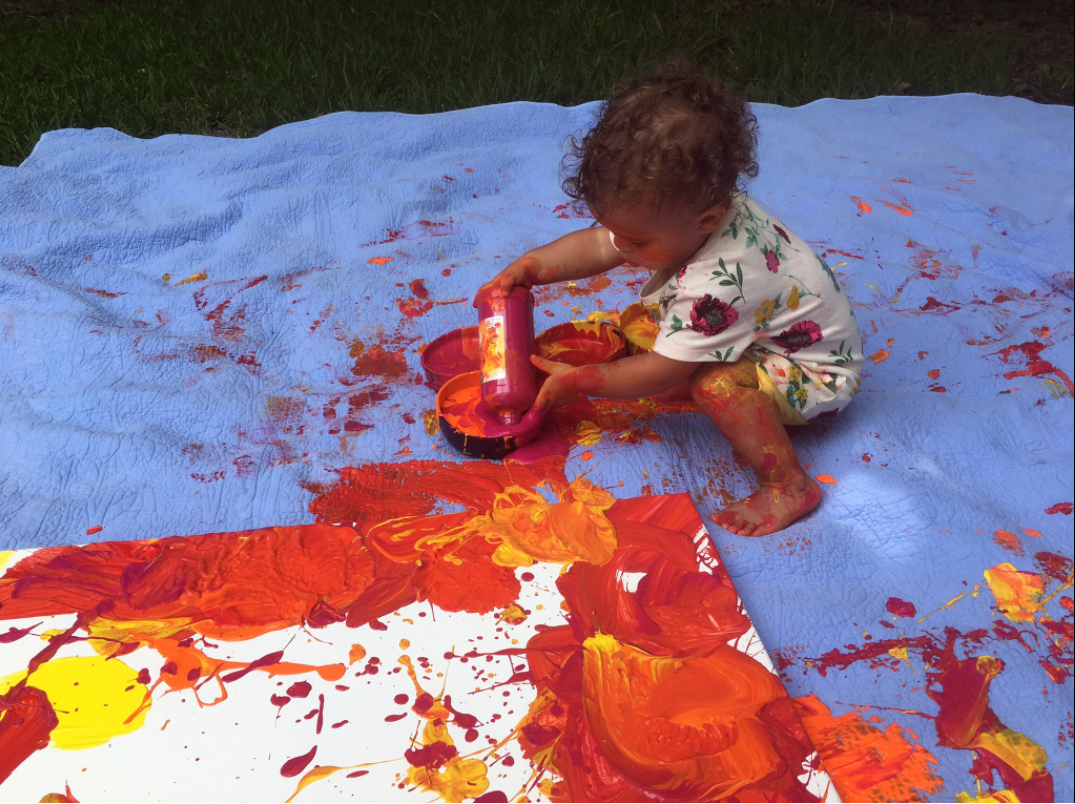 Ryan added that he thinks the painting turned out ~abstract~ because Maya is so young, and isn't "bound to any rules."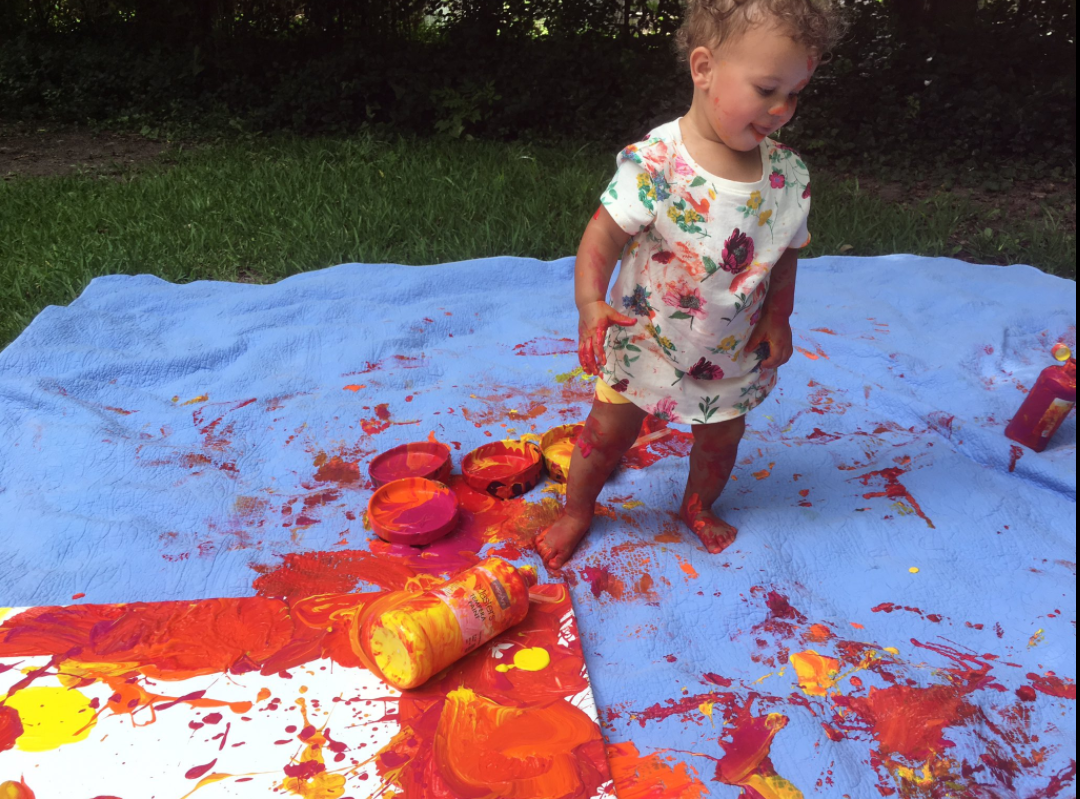 The young artist in action!
Here is the finished product, and it's pretty impressive.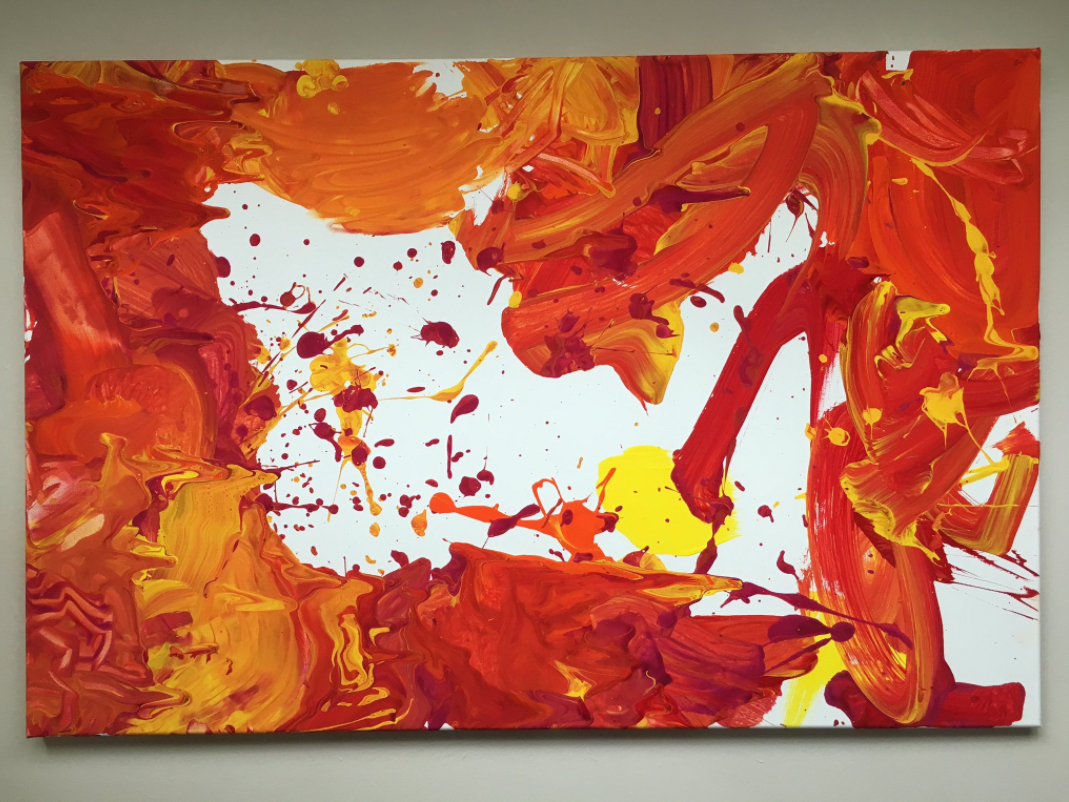 They thought the first one turned out so cool that they had Maya do another one, this time on a black canvas.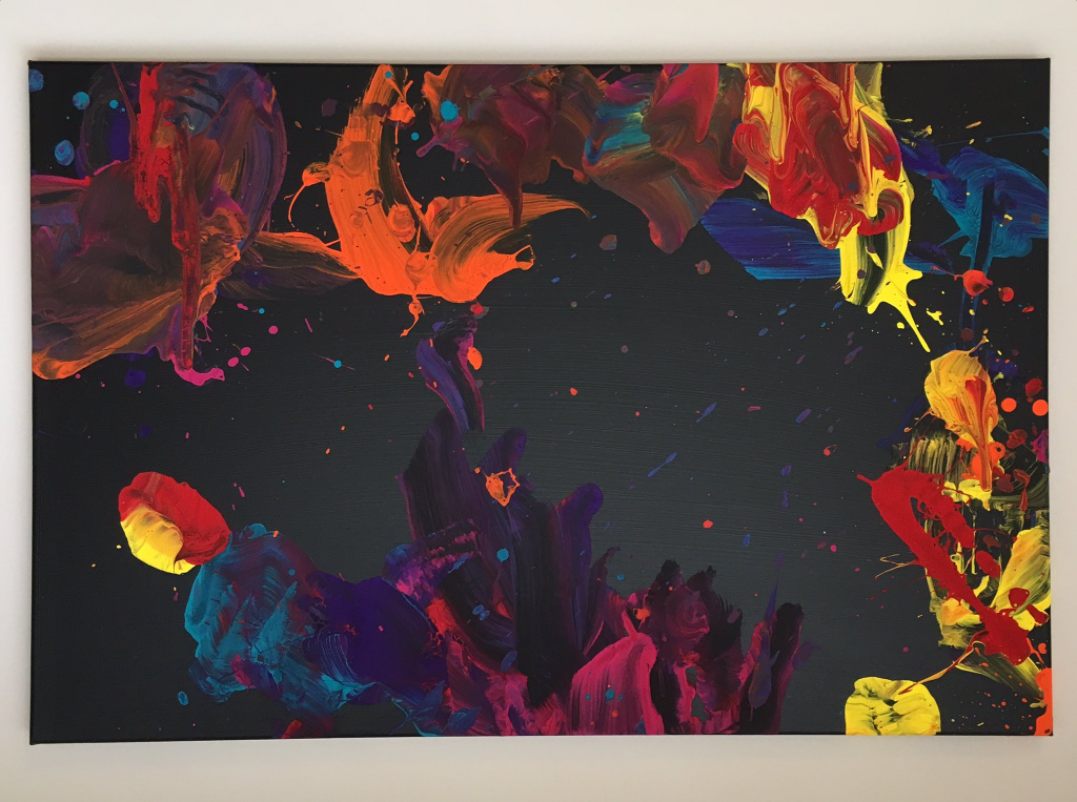 The coolest part of all may be the fact that Maya recognizes that she made the paintings herself. Ryan said he hung them temporarily in their rental as they waited to move, and that they were amazed that Maya seems to know her own art.
Can we get a painting too, Maya?